Tasting Statesboro … the United Way is an opportunity to sample dishes from over 35 local restaurants while supporting a worthy cause!
The event tonight is at the Georgia Southern University Russell Union Ballroom from 5:30 pm to 7:30 pm. Tickets are still available at the door for a $25 donation to United Way.
Event planners will have golf carts deployed throughout the parking area to help get guest to venue in case of inclement weather.
Last years event raised over $22,000 for local charities and they hope to exceed that this year.
Tasters tonight will get experience a wide variety of food ranging in cuisines and have their chance at over 30 incredible raffle items.
One restaurant that has created a lot of buzz downtown, The Bull and Barrel will be previewing items from their menu tonight. Participants at the Tasting tonight will be some of the first in our community to taste their popular menu items.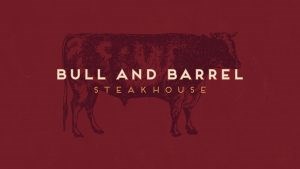 Since 2011 the United Way of Southeast Georgia has successfully hosted Tasting Statesboro… the United Way to raise awareness and funds for local member agencies.
Every year, establishments from around the area have participated in the event to promote their menus ranging from breakfast, lunch, dinner and appetizers to desserts, coffee, beer and wine!
Best of all, all proceeds from the event directly benefit local charities.
The United Way of Southeast Georgia serves Bulloch, Candler, Emanuel, Evans, Jenkins, and Tattnall Counties with the mission to improve lives by mobilizing the caring power of communities.
The agencies supported by the United Way of Southeast Georgia include Area Christians Together in Service, American Red Cross, Boys & Girls Club, Boy Scouts – Coastal Empire Council, Bulloch Alcohol & Drug Council, Bulloch Med Connection, Citizen Against Violence, Child Advocacy Services SEGA, Concerted Services, Family Literacy Initiative, Ferst Foundation, Food Bank, Girl Scouts of Historic Georgia, Hearts & Hands Clinic, His 'Boro Wheelchair Ramp Builders, Homebound Services, Family Library Literacy Services, Prevent Child Abuse, and Senior Companion.