Harper Caroline Lewis represented Georgia Southern University (GS) and Robert Chase Kirkland represented East Georgia State College(EGSC) as USG honorees.
The Board of Regents of the University System of Georgia (USG) today honored students from each of the system's 26 public colleges and universities during its annual Academic Recognition Day.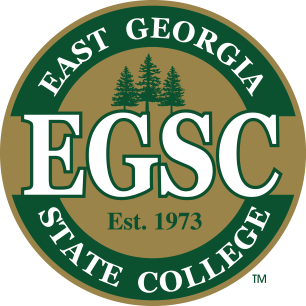 Each student best represents the system's highest scholastic ideals, as selected by their individual institutions. These students have a high GPA, strive for excellence and have the ability to share knowledge in various areas of expertise.
Academic Recognition Day began 34 years ago as a celebration of Georgia students' academic achievement. The honorees receive a resolution from the Georgia House of Representatives, along with a letter of commendation from USG Acting Chancellor Teresa MacCartney.
The 2022 honorees are as follows:
Margaret Raines Evans - Abraham Baldwin Agricultural College
Christain Slacks - Albany State University
Aaliyah L. Swaney - Atlanta Metropolitan State College
Jared Avery Talman - Augusta University
Jessica Luong Pheng - Clayton State University
Lily Heidger - College of Coastal Georgia
Jessica Demarco-Jacobson - Columbus State University
Lupita Peralta - Dalton State College
Robert Chase Kirkland - East Georgia State College (EGSC)
Tamia R. Brown - Fort Valley State University
Ellen E. Yeudall - Georgia College and State University
Naiya Patel - Georgia Gwinnett College
Michael Barber - Georgia Highlands College
AnLi M. French - Georgia Institute of Technology
Harper Caroline Lewis - Georgia Southern University (GS)
Minh Phong Diep - Georgia Southwestern State University
Veda Balaji - Georgia State University
Emma Grace Mixon - Gordon State College
Gillian Barnes - Kennesaw State University
Alexander James Kahrmann - Middle Georgia State University
Antoneisha Knighton - Savannah State University
Payton Merritt - South Georgia State College
Evan Venable - University of Georgia
Katherine Torres - University of North Georgia
Sarah Grace Rogers - University of West Georgia
Vanessa Okojie - Valdosta State University
In her letter of commendation, Acting Chancellor MacCartney congratulated the honorees and said that their "outstanding academic achievements merit this well-deserved special recognition."
"On behalf of the Board of Regents and the entire University System, I congratulate you on this recognition," MacCartney said. "I wish you all the best as you move forward toward a truly successful life, whether in your career or in service to your community."