Sergeant Wilbur Berry was killed May 19, 2001, when he and other deputies were investigating a reportedly stolen truck and a burglary case that was believed to be connected.
When the deputies located a suspect hiding inside a house, a struggle ensued and the suspect grabbed one of the deputies' guns. He fired several times, fatally wounding Berry and injuring Bill Black, who is now the Bulloch County Sheriff's chief deputy.
Bulloch County Sheriff Noel Brown, continues the tradition of holding a memorial service annually, which he did on Thursday, May 19, 2022. The memorial service remembers and honors Sergeant Wilbur Berry's life and service and reminds deputies and the community of the dangers they face daily.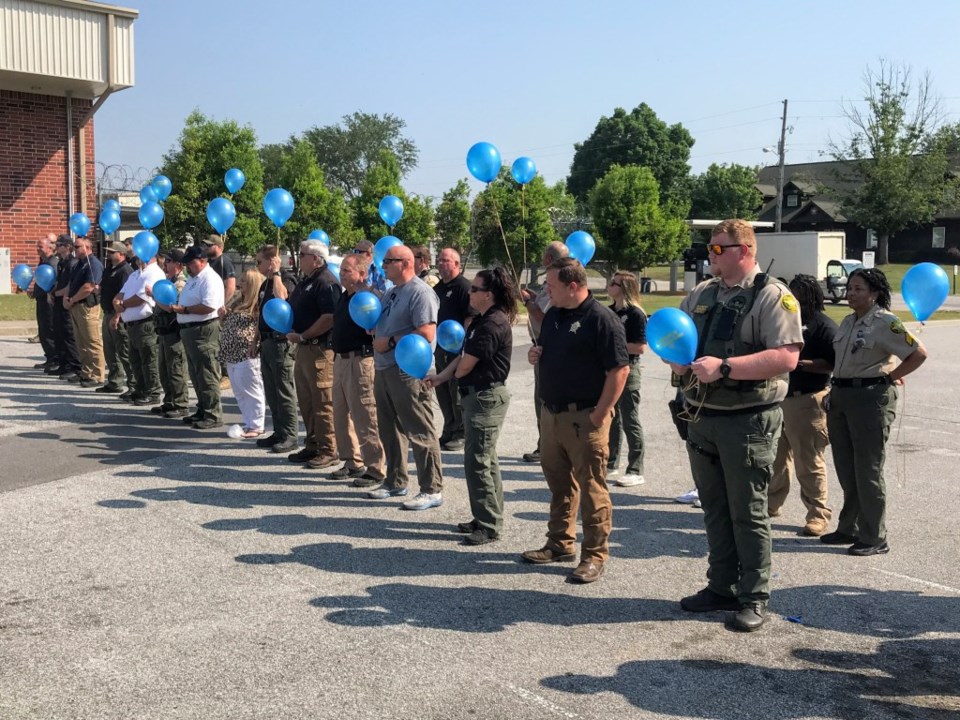 Sheriff Brown led the service and gave brief remarks along with Joey Fennell, Bulloch County Sheriff's Department Chaplin.
Click here to watch the memorial service.
"Remember it is real easy to make an arrest, but Wilbur would have a conversation and worked to change lives. He treated everyone as he would want to be treated," said Sheriff Brown. "He loved people. He shaped a lot of lives."
"We grieve with and for your family. We grieve as a community, because Wilbur's live was so rich in promise and he so clearly belonged to all of us," said Joey Fennell.
"He could have been anyone's son, brother, husband or father. The service to the community through law enforcement is not easy. But our community has deep respect for the danger in the work you all do. For this we thank you."
Members of Sergeant Wilbur Berry's family attended including his widow Judy Berry and his children, Chris Berry, Troy Berry, Brian Berry, Terry Berry and Melissa Deal. The family had blue balloons with Sargent Berry name and badge number that they distributed to the audience and released at the end of the service.
In 2018 Bulloch County officials named Westside Road as the Sergeant Wilbur Berry Memorial Highway. This is the road Berry traveled daily to work from his home in Candler county.