The Bulloch County/GS Relay for Life benefiting the American Cancer Society was held downtown Statesboro on Friday, April 23.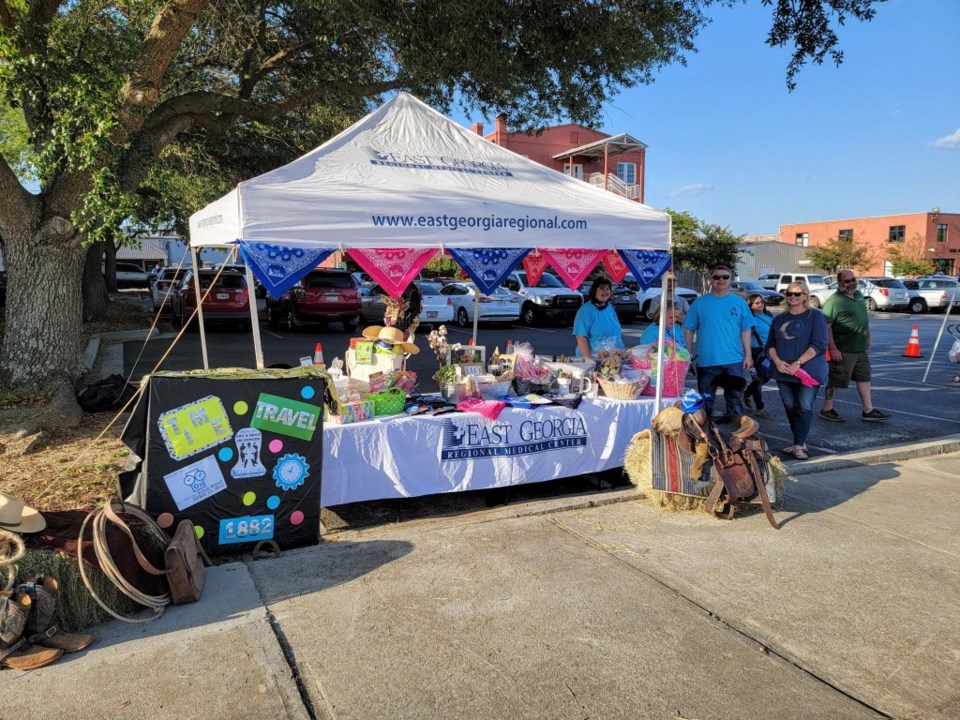 The event was a restart after taking two years off due to COVID. The crowd was smaller, but there was a lot of enthusiasm to have the event back.
Lori Wiggins, this years chair, was thrilled with the restart. At the time of the story Wiggins said the event raised $29,741.43. Everyone who participated really had a great time. It was a beautiful night to celebrate cancer survivors, remember those who we have lost to cancer and come together to raise important funds to continue the fight against cancer.
The evening opened with the GS ROTC presenting the colors, Ashley Mitchell singing the national anthem and Clay Helton, GS Head Football Coach, along with the entire Eagle Football team, staff and cheerleaders escorting the survivors on the survivor walk.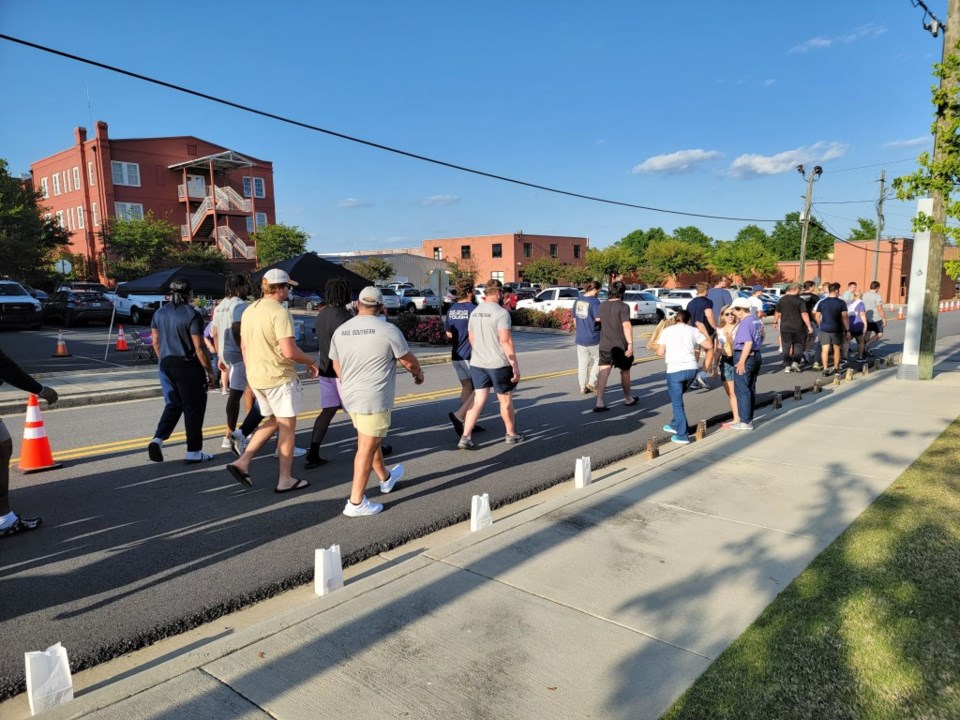 Musical entertainment was provided throughout the event by Pladd Dot Music School of Rock performers.
Grice Connect live streamed the opening. You can watch it below:
Wiggins also led the top team, Team Lori-GS College of Education which raised $7,637.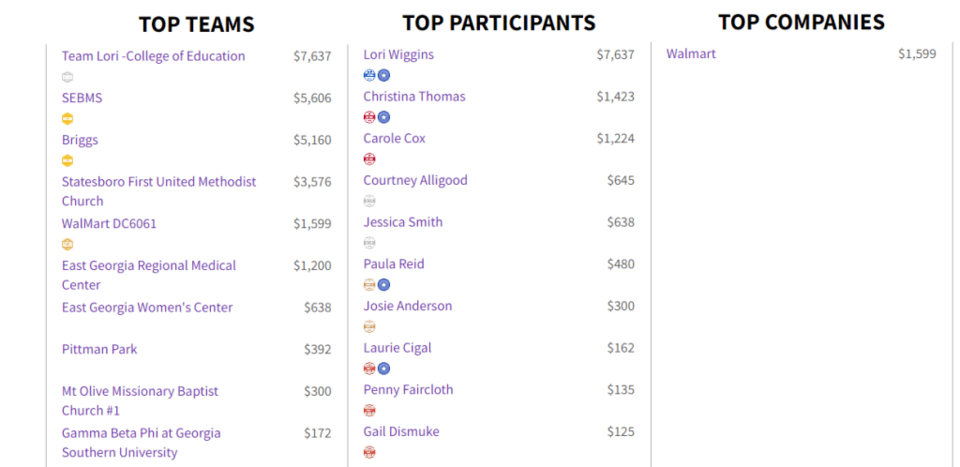 Southeast Bulloch Middle School was the second largest, raising $5,606 and Briggs and Stratton third, raising $5,160.
Briggs and Stratton held a "Manager Pie Smash" on Friday which raised over $2,000 for their Relay for Life team.
Planning has already began for the 2023 Bulloch County/GS Relay for Life. They are exciting about seeing this wonderful community event grow back to the major event it once was in our community.