After a hiatus due to COVID in 2020 and a brief move to Mill Creek Park in 2021, ArtsFest 2022 returned to its original home on Sweetheart Circle for its 2022 event on Saturday, April 23. Gorgeous spring weather welcomed thousands of children and adults alike to the beloved event.
Attendees enjoyed more than 25 art stops provided by the Recreation and Parks Department, Georgia Southern University students, local organizations, and community members. A wide variety of projects were available including painting, paper crafts, clay sculpting, and the always popular tie-dye station, where children could tie-dye their newly purchased ArtsFest t-shirts. The Bulloch County Schools Book Bus was also in attendance, promoting early literacy with free books for all.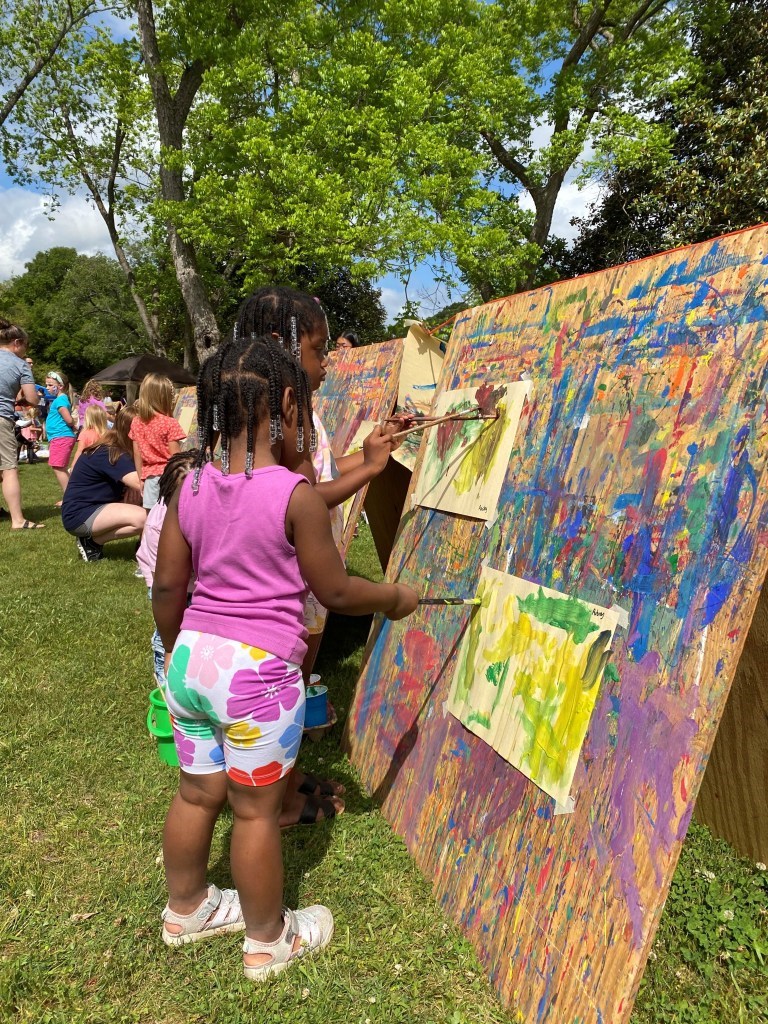 Amanda Allhiser, of Nevils, attended the event for the first time ever with her children and was impressed with the variety of activities available.
"This is great!" she said. "I love how the community came together to allow the kids of Statesboro to have the opportunity to make so many different arts and crafts projects."
Several art stops were also a learning opportunity for Georgia Southern students in the recreation program. GSU students Josie Mirtes, Kennedy Bass, and Katie Snowberger assisted children in making a cloud and rainbow craft as part of their Leadership and Programming in Leisure Services course.

Mirtes explained that it was the culmination of a semester-long project for them, which required the development of the activity, along with a plan for supplies, a budget, and inclusion.
In addition to the art stops for kids, ArtsFest 2022 also featured an Artist Market, a popular portion of the event for adults. The market was lined with tents featuring local makers and vendors selling wares including fine and folk art, jewelry, paper goods, balloon animals, and more. This provided a unique opportunity for attendees to not only shop but also mingle with the artists and learn more about their work.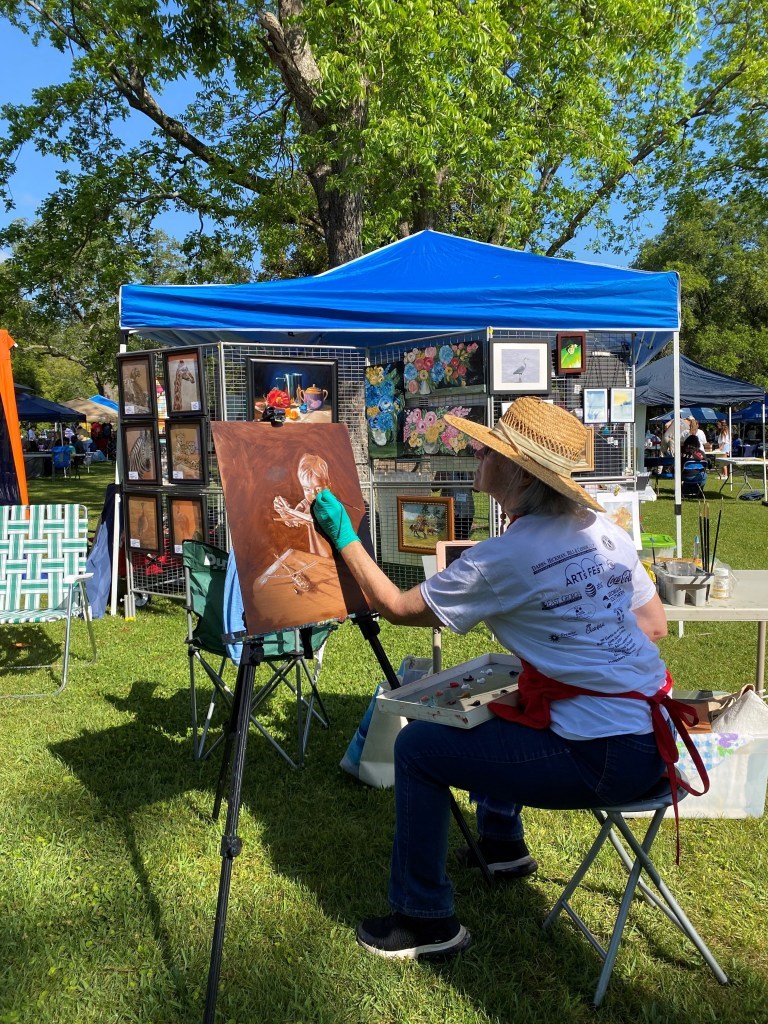 Entertainment was provided throughout the event on the main stage, which offered a welcome spot for many to sit and rest while enjoying the fine arts of song and dance. Miss Rodeo USA Jessie Lynn Nichols, in town for the Kiwanis Rodeo, welcomed the crowd to the event, kicking off the day of performances.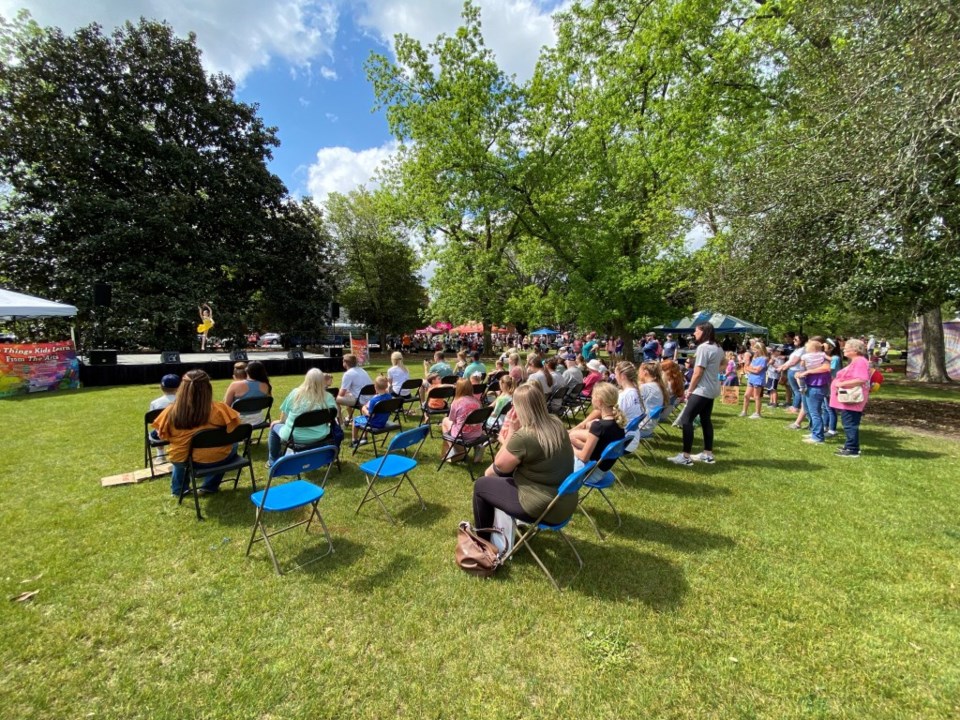 Food trucks provided a variety of refreshments for all ages under the shade of the trees. Favorites such as funnel cakes, freshly squeezed lemonade, snowcones, and barbeque were available from local vendors and enjoyed by all.
Kimberly Sharpe, Marketing and Events Coordinator for Bulloch County Recreation and Parks, was pleased with the turnout and with the success of the event.
"We had a wonderful day at Sweetheart Circle," she said. "It was incredible to see all of the families out enjoying all aspects of art! To be able to come back together and engage with our community is a wonderful experience. Thank you to all of our sponsors, vendors, and GSU for the privilege to host this event."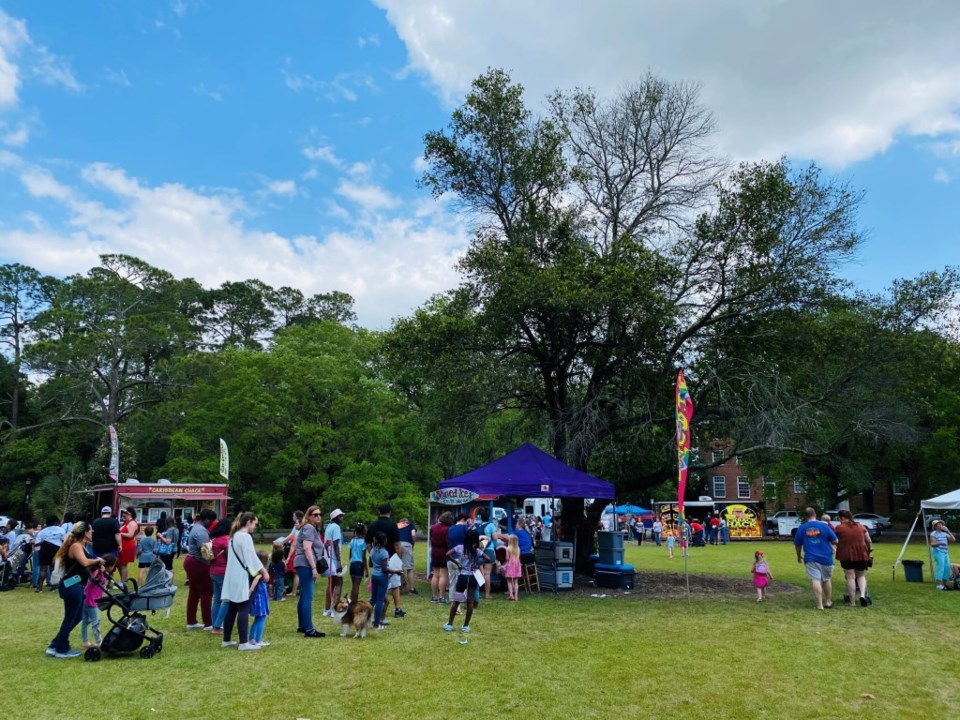 ArtsFest 2022 was brought to our community by Bulloch County Recreation and Parks, with the help of sponsors Dabbs, Hickman, Hill, and Cannon; Kiwanis Club of Statesboro, CocaCola; Rotary Club of Statesboro; East Georgia Regional Medical Center; Pladd Dot Music; WingMaxx; Shane's Rib Shack; Statesboro Golf Carts; IGA; Lori Grice Photography; Georgia Southern University; and Grice Connect.
Below is a video tour of ArtsFest with Kimberly Sharpe: