The Camilla Foundation creation started long before the general public began to see the mental health side effects of COVID-19 and quarantine restrictions, when a group of local, community-minded individuals were putting a plan in place to help the ones that cannot help themselves – children of the local community.
The Camilla Foundation was founded to serve the local youth with ethical, effective mental health counseling at low or no cost. Costs of these services will be supplemented by private donations, grant funding, and utilization of student resources from Georgia Southern University and volunteer service providers of Bulloch County. By serving the local youth, the entire community is strengthened.
"I am so excited to introduce the Camilla Foundation to our community. This has been a vision in the making for several years, and now we are watching it take shape and lay the foundation to begin work in Statesboro and Bulloch County," said April Miller. "The mental health needs in our community are at an all-time high. We have seen increases nationwide in the numbers of people feeling significantly depressed, anxious, traumatized, engaging in substance use, considering suicide or self-harm, and completing suicide; these statistics are also true here in Bulloch County. This is a critical time in the life of our community - especially for our young people."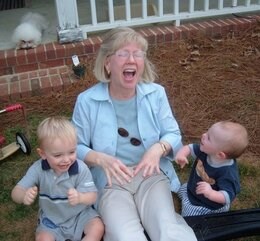 Local clinician, April Miller, organized a team of individuals to help implement the commitment that her mother-in-law, Diane Camilla Teel Miller (1948-2009), lived by as she served her community. Dr. Miller was a Family & Consumer Sciences Instructor for much of her life. Her life's work centered around creating healthy growth spaces for individuals and families. The Camilla Foundation continues her mission by providing support services, educational groups, and other services both in an office setting environment as well as in after-school programs, summer camps, and on school campuses.
"Diane Camilla Miller, the namesake of The Camilla Foundation, worked tirelessly to teach and empower the most vulnerable families in our community to reach their goals and move forward in their lives. I am honored to work alongside the board of The Camilla Foundation to continue the legacy of caring for the most vulnerable in our community, empowering them to move toward overall mental and emotional well-being," said Miller.
Joining Miller is the Camilla Foundation Executive Committee composed of President Joey Cowart, Scott Marchbanks, Catherine Sawyer Hendrix, Jessie Averitt Rushing, and Beth Williams Boykin. Each executive committee member is dedicated to serving the community.
"Meeting the mental health needs of our youth has never been more important. I am honored to work with such a dedicated group of people committed to making a difference that will have a direct impact on our community," stated President Joey Cowart.
A group of community members have also joined the cause in an effort to spread awareness and raise funds for this critical need as members of the Camilla Foundation Board. Board members include Lisa Aaron, Dorsey Baldwin, Dr. Scott Bohlke, Donald Chavers, Kristie Powell Crooms, Scott Hagan, Shannon Hodges, Joy Lanier, Lisa Rowe Lee, Laura Taulbee Marsh, Renee Perry, Lauren Ross, Harley Strickland Smith, and Catherine Tootle.
"Today's children are overwhelmed with all kinds of pressures, difficulties, and expectations which have taken a huge toll on their mental health. As a community, it will take many people working together to foster mentally healthy children who become mentally healthy adults," said Lisa Lee. "It was an easy "yes" to join an organization that is taking a proactive stance on helping to provide critical skills and services for our children and youth right here at home."
In Bulloch County, 239 students in grades sixth through twelfth reported attempting suicide during the 2020-2021 school year. Of those students, 57 reported five or more attempts at suicide. This is an issue that the community cannot ignore. Currently, the Camilla Foundation is hiring interns and filling a supervisory role to start providing services later this summer.
For more information about mental health, The Camilla Foundation, or how to donate, visit http://thecamillafoundation.org/. Information can also be found on Facebook at The Camilla Foundation.
For additional clinical information, please contact April Miller at april@thecamillafoundation.org. For fundraising information, please contact Beth Williams Boykin or Scott Marchbanks at theteam@thecamillafoundation.org.