The Sylvania Welcome Center is the nation's oldest, continuously operating Welcome Center. This year they celebrate 60 years of welcoming visitors to Georgia.
The Welcome Center was the first Georgia Visitor Center to be constructed and is located at 8463 Burton's Ferry Hwy. (U.S. Hwy. 301) in Sylvania, Georgia. It is Just across the river, welcoming southbound Hwy. 301 travelers, entering Georgia from South Carolina. The Welcome Center is about 40 miles north of Statesboro on Hwy. 301.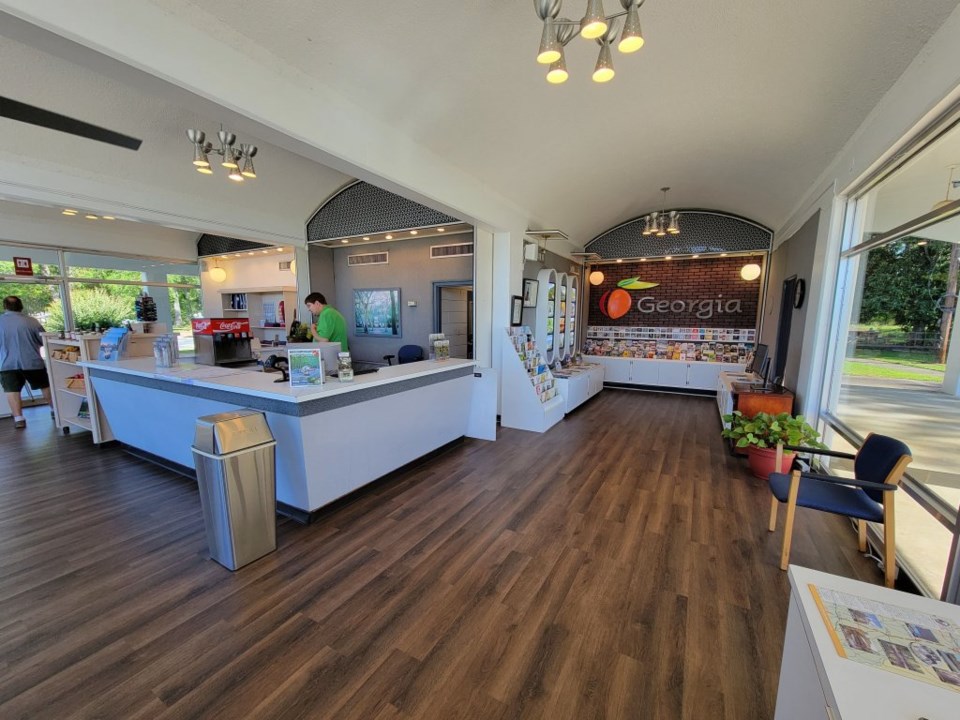 Before Interstate 95 opened, U.S. Hwy. 301 was the primary corridor for visitors traveling from northern states to Florida. The 1,099 mile U.S. Hwy. 301 begins in Delaware and ends in Florida.
This made the Sylvania location a perfect place to welcome weary travelers to Georgia. Even though most were just passing through, it gave travelers an opportunity to experience a little southern hospitality and learn a little more about what makes Georgia so special.
The Sylvania Welcome Center is managed by Jessica Godbee. Godbee along with Justin Brannen, the assistant manager, and Sylvania native, operate the center. In addition there are three part time employees who help welcome visitors to the center: Becky Miller, Hilda Boykin and Danelle Golphin.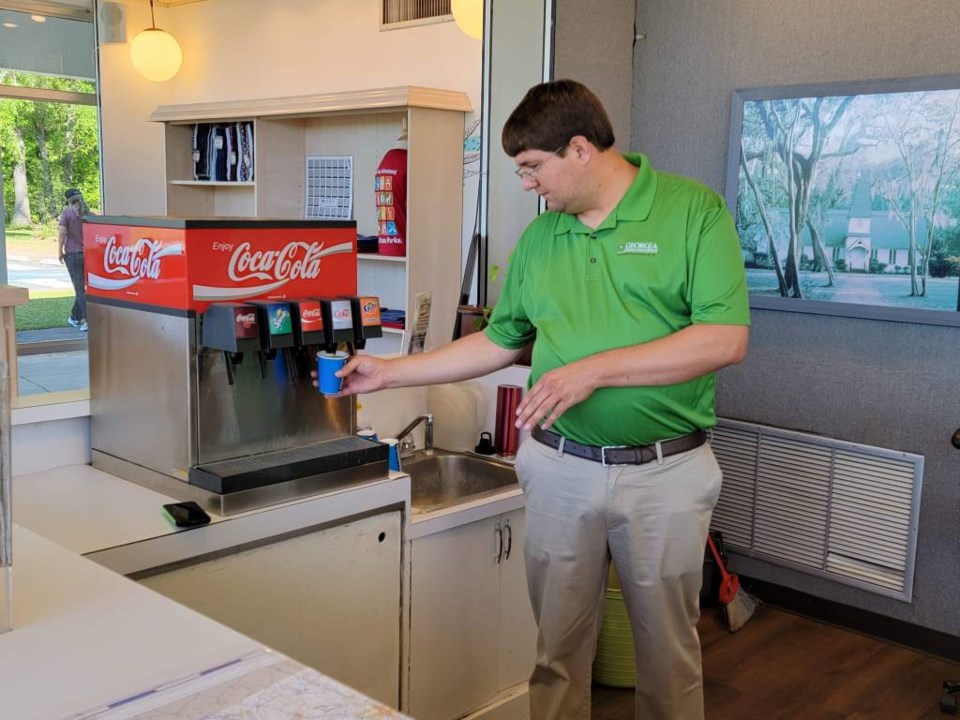 "We see a lot of familiar faces in travelers who come through annually. They enjoy stopping by to visit with us and taking a break from their travels," said Justin Brannen. "Many of them plan their travel schedule so they can make it here during our open hours. They prefer traveling 301 because the traffic is steady but seldom heavy."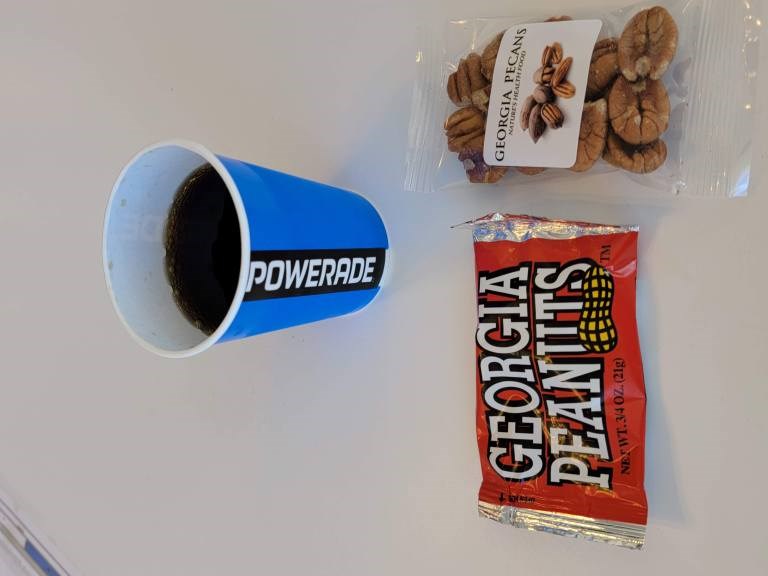 Every visitor will step back in time when they visit the Welcome Center. They will find a hospitable, welcoming smile, ice cold Coca Cola product and choice of Georgia grown pecans or peanuts as a refreshing snack. All are free as a gift for stopping in.
Travelers also enjoy the clean restrooms and park area to stretch their legs. When asked what the number one thing people ask for when they stop in Brannen responded, "believe it or not paper maps are still the most requested item from visitors."
Sylvania Welcome Center History
The Sylvania welcome center officially opened on January 20, 1962 by Georgia Governor Ernest Vandiver. Abit Massey, father of former Georgia Secretary of State Lewis Massey, served as the Commerce Secretary under Governor Vandiver and helped oversee this project.
Statesboro Architect Edwin Eckles designed the welcome center, which become a prototype for welcome centers across the state and nation.
The Sylvania Welcome Center is the only one that is still using the original building. In fact, in 2011 it was added to the National Historic register.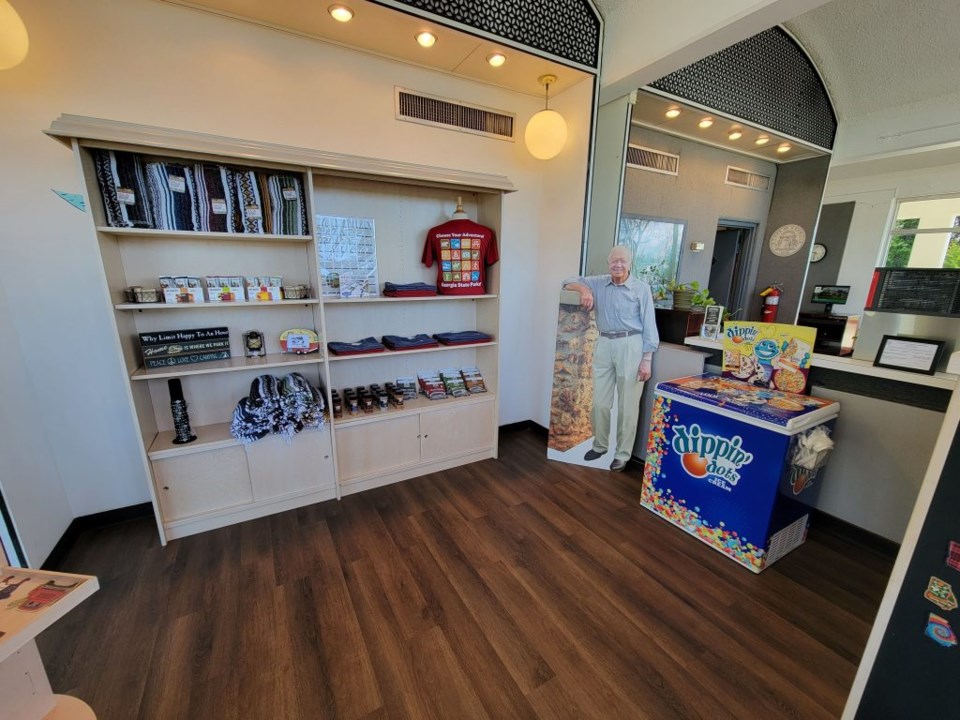 Because of its historic status, the Sylvania Welcome Center and the Plains Visitor Center are operated under the Georgia Department of Natural Resources and operates as a historic site and a welcome center.
There are eleven visitor centers in Georgia. The remaining nine are all on interstates.
The Sylvania welcome center is open 8:30 a.m. to 5:30 p.m. Tuesday through Saturday. It is closed on Sunday and Monday.
They close for only three holidays: Thanksgiving Day, Christmas Eve and Christmas Day.
Click here for more information or contact them by phone at 912-829-3331 or by email at sylvania@georgia.org.