Grice Connect published a story on Sunday morning, December 12, 2021, with information on how to help tornado victims impacted in Mayfield and the midwest on Friday night. Shortly after the story was online we received a call from a Statesboro family who has very close and strong ties to the family that owns MCP Candles. MCP Candles factory was completely destroyed by the tornado.
Several people from Statesboro traveled to Mayfield, Kentucky on Saturday and what they found when they arrived was gut wrenching. It is like a war zone. Families have lost everything in this small community.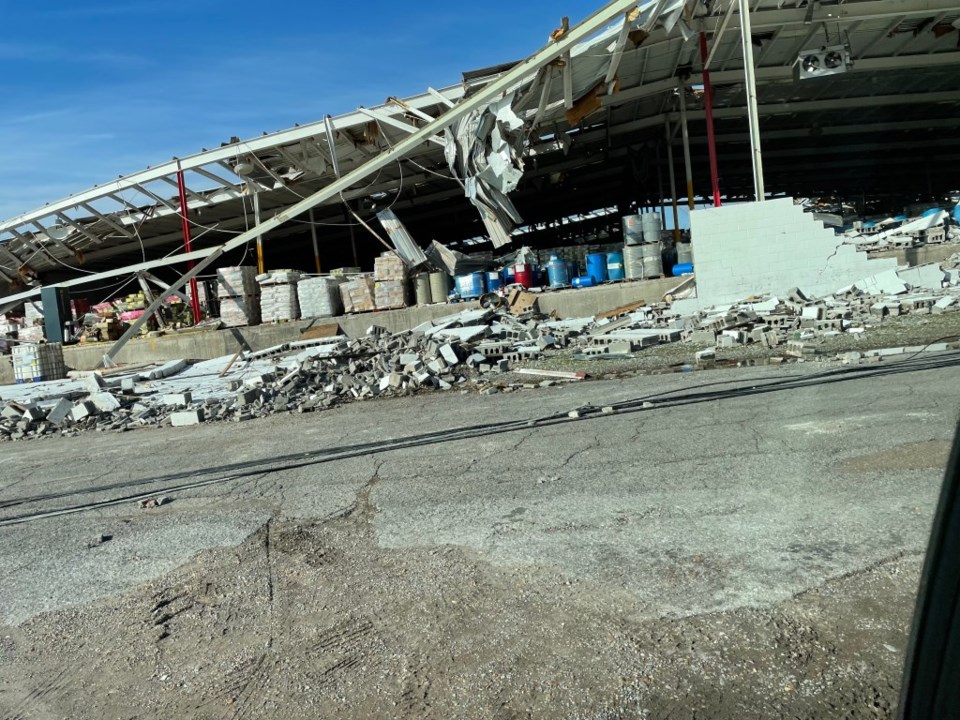 Search and rescue teams were on site at the factory trying to locate missing members of the MCP team who were in the factory. There were over 100 employees in the plant when the devastating tornado hit. Many are still not accounted for.
Mayfield is a city of about 10,000 in western Kentucky.
Your Help Needed Now
There is so much need in the community. It may take days for leaders to get a complete handle on all of the needs. However, help is beginning to arrive from FEMA and also pouring in from all over the world.
When asked how is the best way citizens in Statesboro and Bulloch County could help immediately, they asked that we share the MCP Candles Tornado Victims Fund with our followers. They assure the community that 100% of the funds collected will go to help the families impacted in the plant.
We will continue to stay in contact with the families impacted and will publish additional stories as more needs may arise.
One of the things that makes Bulloch County so special is how we respond to disasters and needs. This family is very aware of this and is tremendously grateful for anything citizens can do to help them.
Statement from Troy Propes, CEO of MCP
Our Mayfield, Kentucky facility was destroyed December 10, 2021, by a tornado, and tragically employees were killed and injured. We're heartbroken about this, and our immediate efforts are to assist those affected by this terrible disaster.
Our company is family-owned and our employees, some who have worked with us for many years, are cherished. We're immediately establishing an emergency fund to assist our employees and their families.
We're grateful to the first responders who heroically assisted our employees following the storm. And, we're thankful for those who are generously offering to assist us. Your prayers are needed and appreciated.
MCP Candles Tornado Victims Fund
Below are links to give directly to this fund.