A freshly picked summer harvest still warm from the day's sun, the lullaby of cicadas, the cool evening breeze that rescues a muggy afternoon and friendly, waving neighbors; to many this feels like home.
That's exactly the experience local Donna Phillips of Portal wanted to give to the people visiting her produce stand.
"I've had several people say it just feels like coming home, you know?" said Phillips.
For her the store has its own meaning of home. When her mother was sick and needing around-the-clock care, the small farmhouse next door was her home.
After Phillips' mother passed last June, she didn't really feel like going back to work, and since then she's been looking for something to keep herself busy.
"You're not gonna get rich by it by no means," she said. "It just kind of gives you this good feeling to know that there's people out there in the community that still want fresh produce and still just like the idea of walking back into an old farmhouse."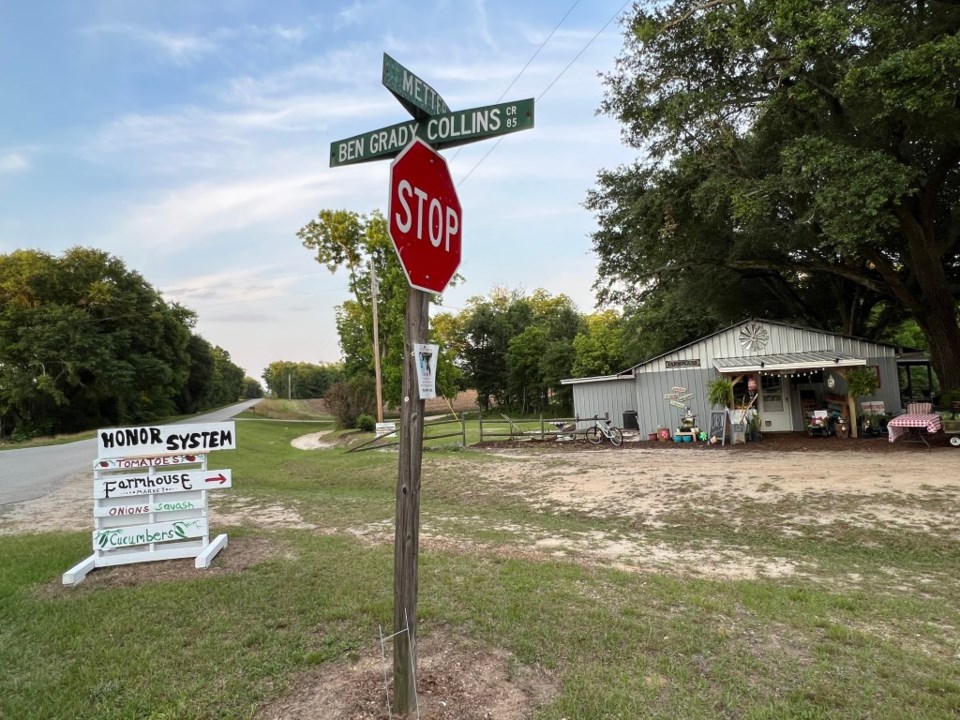 Sitting at the intersection of Metter Road and Ben Grady Collins Road, the stand is one of few that never closes. Phillips may tend to the store some afternoons, but for the most part, patrons are trusted to shop the produce, bag it and pay for it all on their own.
"If I'm not there or have to go somewhere, of course, it's automatically on honor system," she said.
"I've had a lot of people go, 'Honor system, really? That's not gonna work.'"
But she's had no issues with missing produce or goods. Actually, without the store needing an attendant, it's quicker and easier to get fresh produce, regardless of the time of day or night.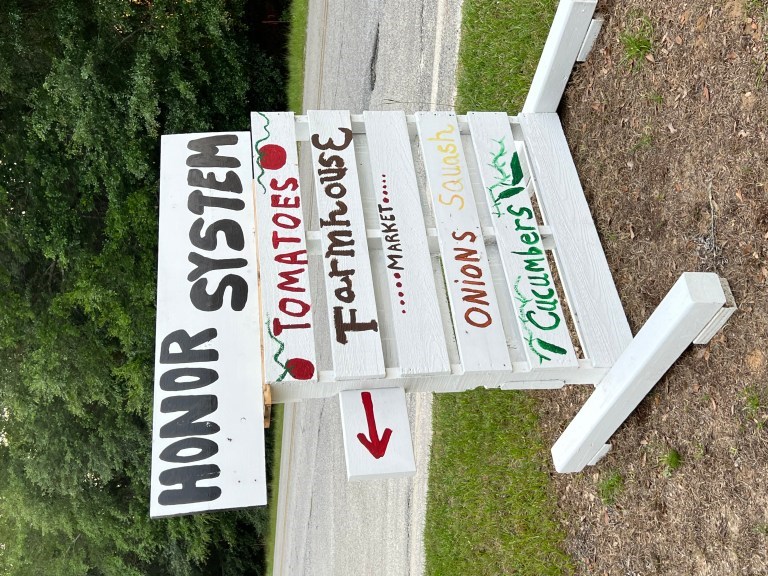 "It's kinda been very convenient for a lot of customers," Phillips said. "I have a lot of people come and just want to, you know, grab a tomato because they're cooking a hamburger that night and want a fresh tomato to go on their hamburger."
Prices for tomatoes, squash, onions, watermelons and whatever is ripe at the time are posted onto signs around the storefront. Next to the front door is a small slot where customers can drop their cash.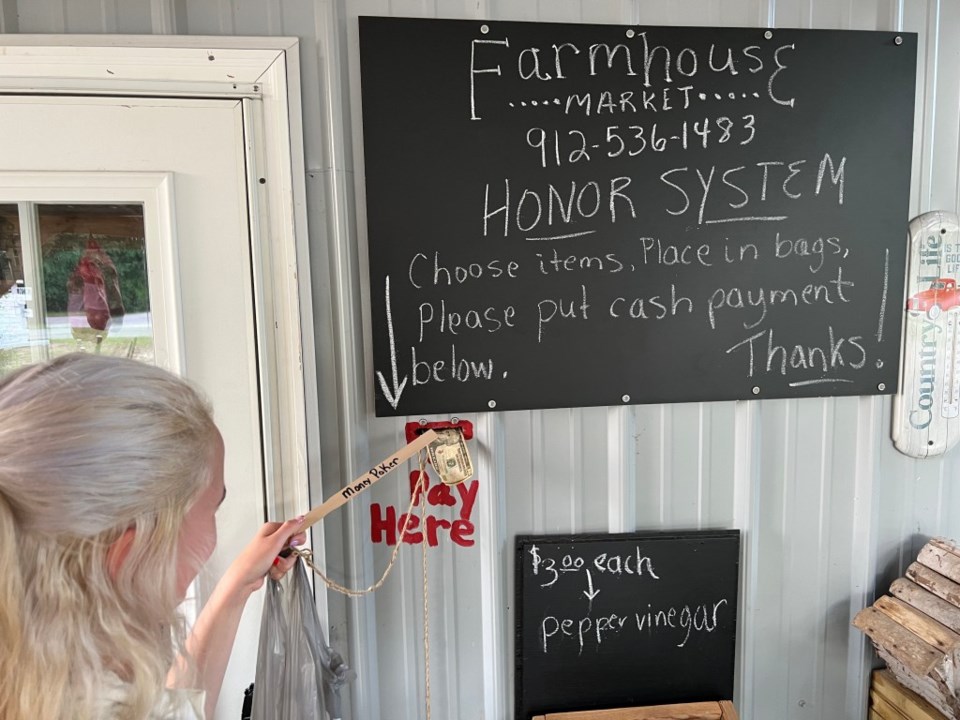 "I have had people call me if I'm not there… and they just want to make sure they're doing the right thing, because they're not used to the honor system in our area," said Phillips. "It's just really not offered, you know."
Having only started the stand in March, Phillips plans to feature more produce from local farmers in the coming weeks, but since the store is so green, she hasn't decided if she'll keep it going past this summer.
"I'm just kind of taking it one day at a time," said Phillips. "I'm going to see how this first summer goes and then I'll even think about next summer."
When we asked Phillips what her favorite vegetable was, she didn't have a single one.
"I like 'em all," said Phillips. "I'm a vegetable person."
Finding the produce stand:
The produce stand is located at the intersection of Metter Road and Ben Grady Collins Road which is 12 miles from Statesboro. Head out on West Main from the center of town toward Portal, Georgia. West Main will become Westside Road. Continue on Westside Road until you see the intersection and you will see the stand.