Jessie Lynn Nichols, who is currently serving as Miss Rodeo USA, joined the Kiwanis Club of Statesboro during their weekly Thursday meeting to share her platform and journey. Nichols is a 26 year old native of Prattville, Alabama is a graduate Auburn University with a Bachelor of Science in agriculture communications and a Master of Science in agri-science education.
Her platform is "Be a Dreamcatcher." She shared how everyone has dreams but most allow others to squash their dreams. As she travels the country speaking to hundreds of 9th grade girls, she has noticed that 98% of them have had someone already try to negatively influence them regarding their dreams. They are told their dream wasn't good enough or they weren't good enough. They are also told they need to find something else in life because they couldn't chase their dream.
"I was at my dream university, excelling, started my music country music career. I had been asked to open for the Oak Ridge Boys. When I slipped into a deep dark depression," said Jessie Lynn Nichols. "You look at that and wonder how I could be depressed. Every day thousands of people are struggling. You have no idea what the person sitting next to you may be going through. It could be something they have been harboring for a long time. This is why this platform is so important to me. God recycles old dreams. If the dream is still there what is stopping you today from going back and chasing that dream."
"I want to encourage everyone, of all ages, if you have that dream get out there an go follow it. There will always be somethings standing in your way. But the difference is in how you choose to chase that dream," said Nichols.
Limited Rodeo Tickets Available
The Rodeo is this Friday, April 22 and Saturday, April 23, 2022 at the Bulloch Agriculture Complex. Ticket are still available at $16 in for adults and $12 for children aged 4-13. Children aged 3 and under are free with the purchase of an adult ticket. Ticket sales will be online at www.statesborokiwanisrodeo.com.
All profits are donated back into the community of Statesboro and surrounding area. The Rodeo is one of two main fundraisers hosted by Statesboro Kiwanis.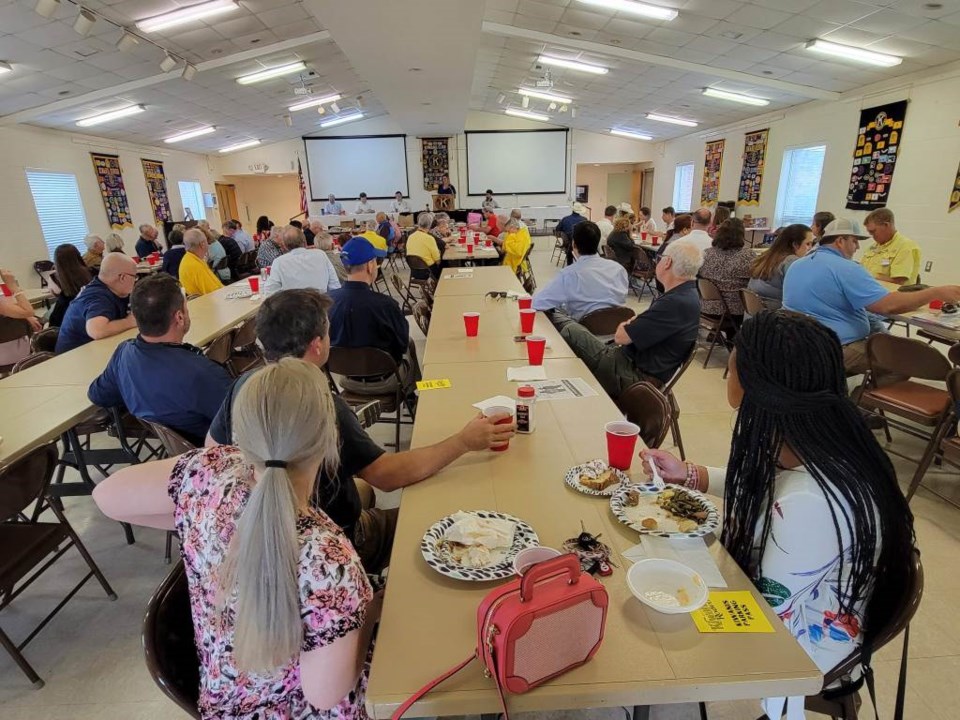 Donating 500 Books to Alturas
The Kiwanis Club has collected over 500 books through different events around the community. Marilyn Shuff Darrell, who is a member of both the Kiwanis and Altrusa Club was leading a team to prepare the books after the meeting to be distributed to the Altrusa Club of Statesboro to be distributed in Bulloch County. The Altrusa Club gives away over 1,000 books per month in Bulloch County.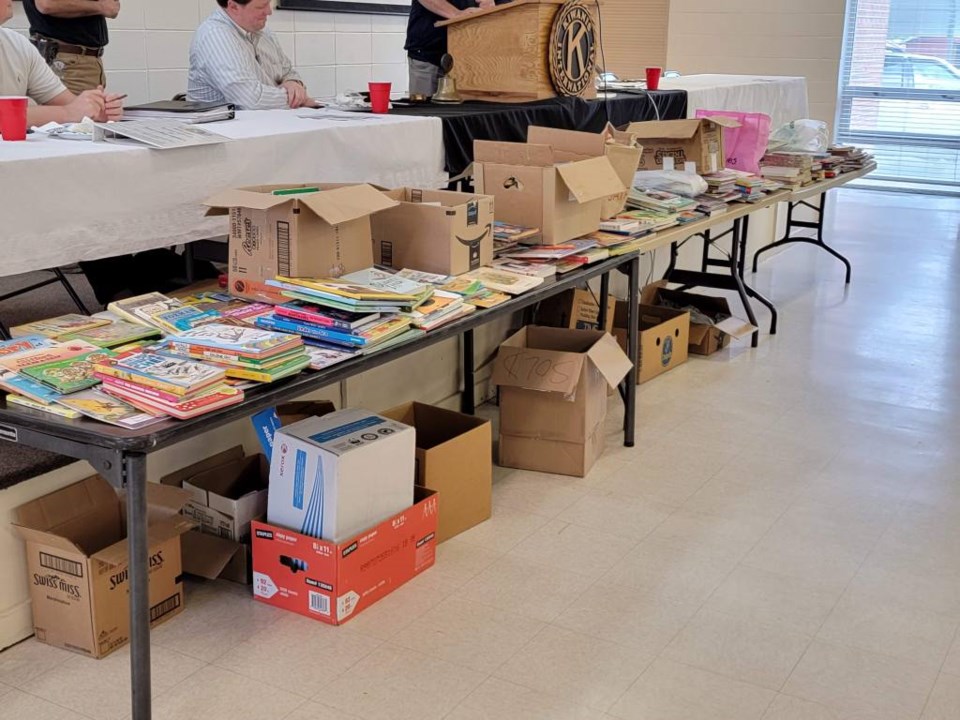 Royal Family Kids Camp
Chris Yaughn with Fostering Bulloch and 7th Mile Ranch gave the club an update on the construction of the camp, including cabins and a dining hall, which will allow them to host summer camps on site.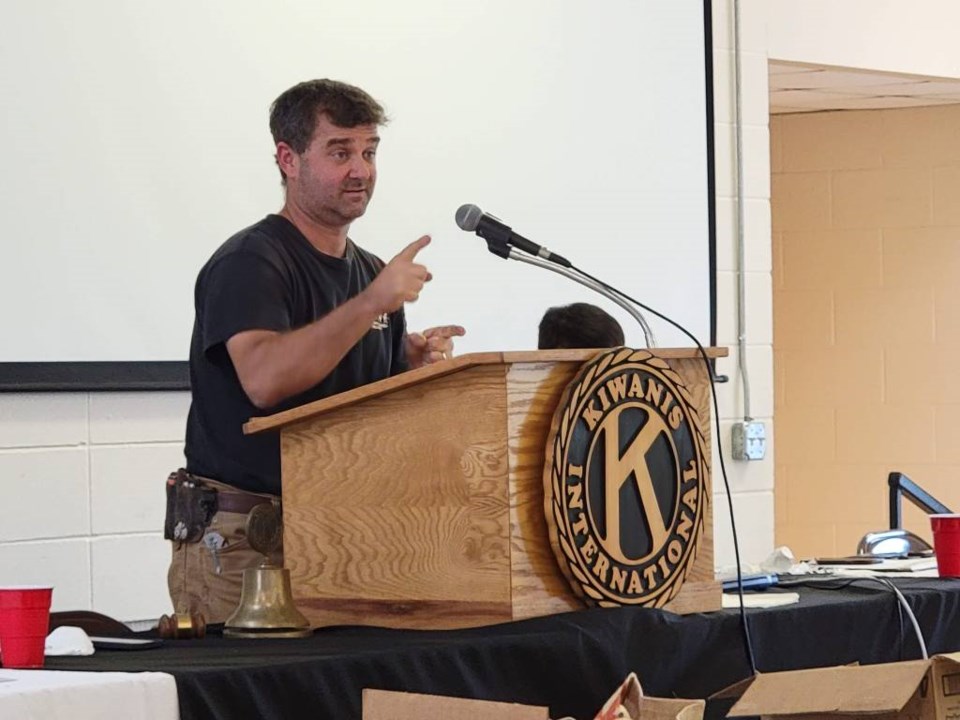 The first camp will be the Royal Family Kids Camp. Statesboro RFK Camp is a life changing 5-day residential camp experience that brings hope and healing to children ages 7-11 in our local foster care system.
They need all types of volunteers to help with the camp including camp counselors who can stay on site for the five days. Contact Joshua Hall (912) 601-7647 or Chris Yaughn (912) 690-2498 Camp Email: rfkc.Statesboro@gmail.com to learn more about volunteering.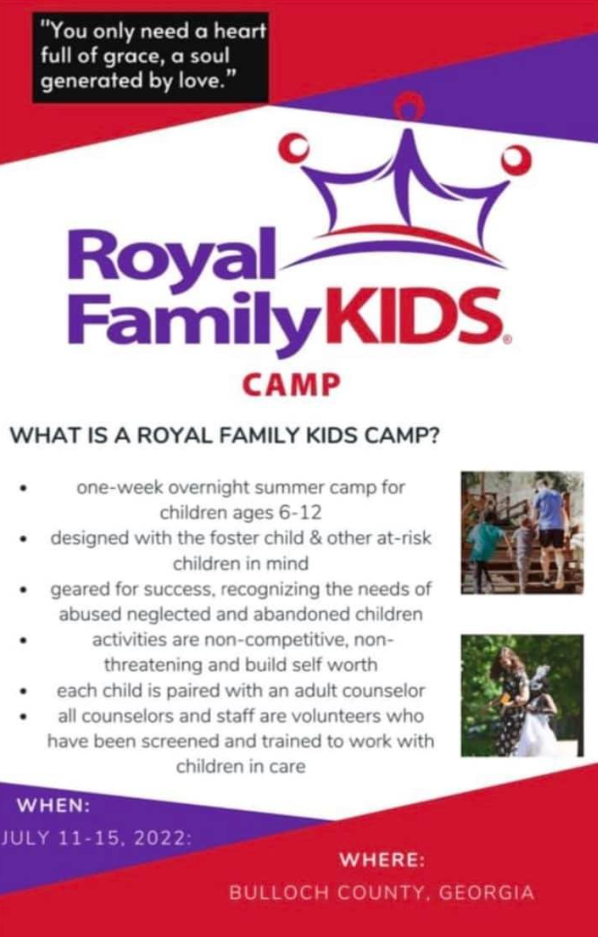 Statesboro Service League Says Thanks
Lauren Ross, President of the Statesboro Service League (SSL) was joined by members of the league to thank the Kiwanis Club for their support of SSL. They are preparing for their annual attic sale which is held at the Kiwanis Ogeechee Fairgrounds in October. This will be the 20th year they have held the sale at the fairgrounds.