The City of Statesboro hosted a community meeting on March 23 to discuss details of the City's Housing Rehabilitation Program. The first of three, this week's meeting kicked off the program's initial phase which includes low-to-moderate income owner-occupied housing.
As previously reported by Grice Connect, the City of Statesboro received over $12 million from American Rescue Plan Act (ARPA) funds in 2021. After hearing and considering community input, City Council voted to earmark $5 million for housing rehabilitation.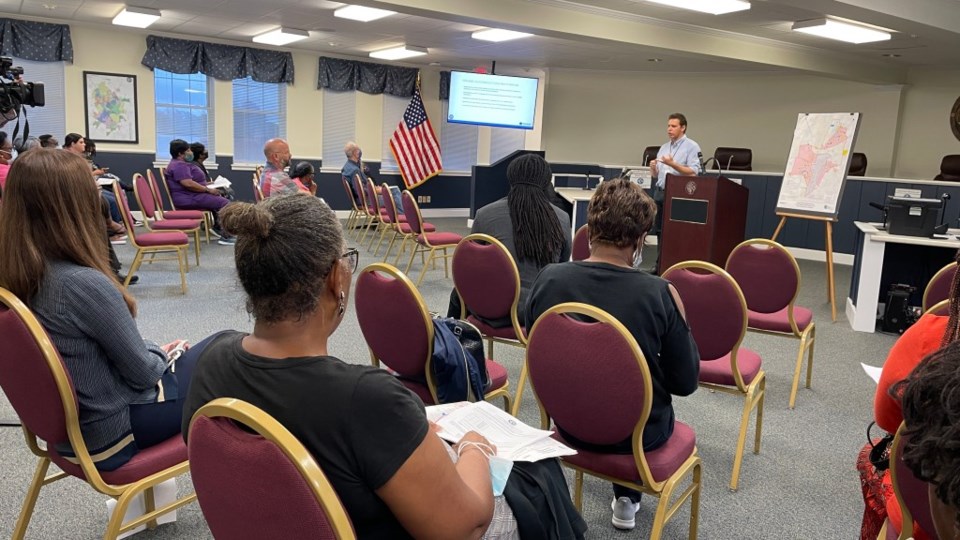 According to the City's Planning and Development Director, Kathy Field, $1.5 million of the designated funds will be set aside for the Johnson Street neighborhood. A second meeting will be held near Johnson Street in late April to ensure that those citizens have an equitable opportunity to apply for assistance.
A third meeting will be held in the Fall to discuss the qualification and application processes for investor-owned properties.
Justin Williams, City of Statesboro Planning and Housing Administrator, will be the project manager and primary point of contact for the housing rehabilitation program.
City partners with development firm Insight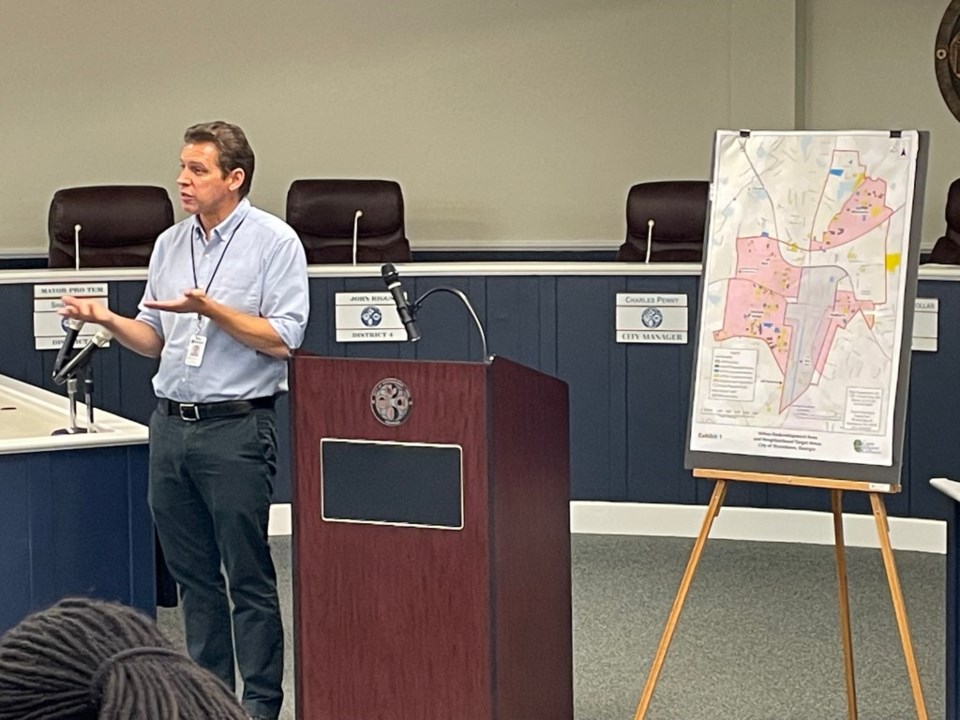 Insight, a planning and development firm based in Wilmington, NC, was tasked by City officials with designing and implementing the housing rehabilitation program. Insight's Community Development Director Chris Hilbert and his team have collectively worked on similar projects for over two decades. "It's our job to make sure that we're good stewards of the money," Hilbert said.
Hilbert explained that up to $50,000 will be spent to bring each qualifying property up to the standards of "decent, safe, and sanitary." Once an assessment has been completed and the resident has signed a contract, Insight will entertain bids from local contractors.
According to an information statement from the City, the program provides approved applicants with a zero-interest forgiven loan. Upon approval, a lien will be placed on the property for the total cost of rehabilitation. The balance of the loan will decrease by twenty percent per year and, after the fifth year, the lien will be removed. According to Hilbert, this practice will ensure that the rehabilitation program benefits the current homeowner.
Applications accepted NOW through June 23
Williams encouraged all qualifying citizens to submit their applications as soon as possible. Homeowners will be contacted right away to schedule an assessment of their property. Once the application period ends on June 23, applications will be reviewed and sorted by priority -- that's when the work will begin. According to Hilbert, this will be a multi-year process with priority given to disabled homeowners as well as those with the most urgent needs.
A list of qualifications can be reviewed on the City of Statesboro's website:
https://www.statesboroga.gov/housingrehabilitation
The application is available below. If you are unable to see the document, it can also be accessed by clicking here: Homeowner Application Packet