What a TREAT for our growing Statesboro to have fresh 'New York City Bagels' flown in daily to serve our hungry business professionals, retirees, academics or anyone wanting something special. Boro Bagels has a variety of breakfast, brunch, lunch or ice cream on the menu with an 'Urban' tasty flavor!
Boro Bagel Company opened their charming downtown restaurant in September specializing in Bagels' of all flavors and a very unique menu. Britt Hendrix, owner, says "Jalapeno Cheddar and Asiago so far are Statesboro's favorites".
Their bagel display case has a variety of Bagels with seeds, plain, asiago, jalapeno cheddar, blueberry, pumpkin, gluten-free and assorted wraps. If you prefer a plain bagel with or without cream cheese definitely it is available.
They have a wonderful menu to satisfy the southern palate like a brisket bagel or bacon, egg and cheese breakfast bagels, you will be delightfully pleased. Almost every bagel plate comes with a side from chips, tots or even a healthy scoop of ice cream. dessert and breakfast… How sweet is that?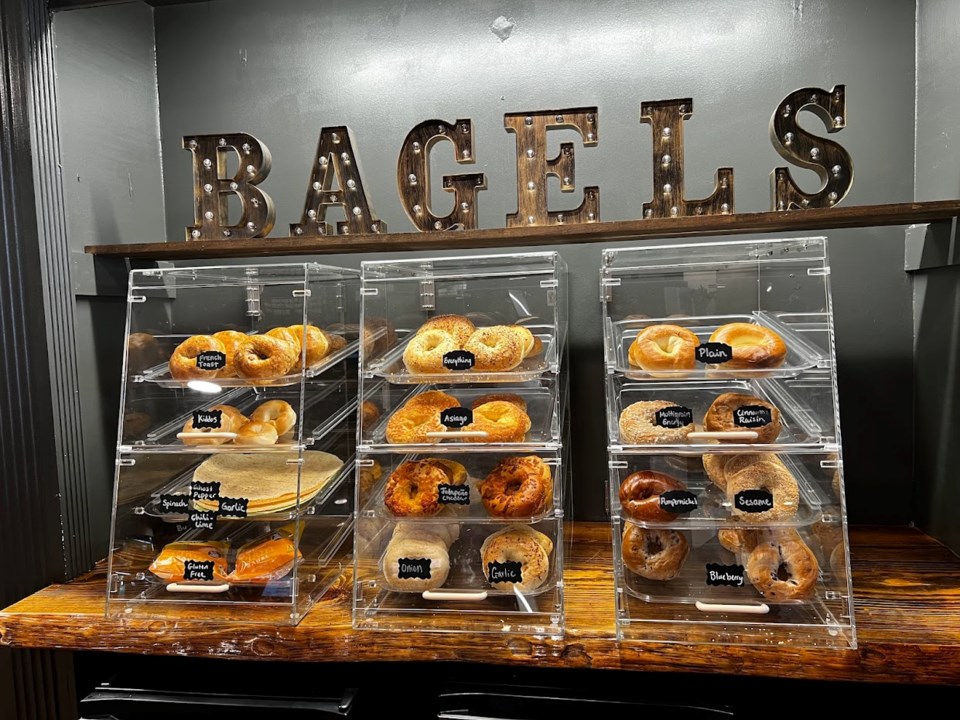 Boro Bagel Company is located downtown on 23S. Main beside Cool Beanz near Vine Street in the heart of downtown Statesboro. For fellow seniors, they are located in the former Grimes Jewelry store beside where the former College Pharmacy was.
The interior decor pays respected to the historical nature of the building with a touch of 'Urban Big City' atmosphere. They restored the original wood floors from 1920's, added church pews from Screven County and the bar-tops are original pine. A sweet airy step back in time, atmosphere touching nostalgia and sparkles of sunshine through the windows.
Get your day started with Britt and the gang!!! Boro Bagel Company motto is 'Live Tastefully'.
Britt Hendrix wanted to create a business casual place to either start your day, take a break or enjoy a special lunch or time together with a friend or colleague. Their hours are weekdays 7:00 am-2:00 pm Monday-Friday, Saturday 8:00 am-1:00 pm. NO Sundays. They take cash and any card with a slight up-charge 3.5% on cards.
Delicious Urban Nostalgia
Stepping into Boro Bagel is a unique experience for Statesboro. Just perfect to meet a friend for a coffee before you start your day of errands or for a light breakfast/ lunch on your way to the office or just a place to catch up on the day's events. If you want a delicious scoop of ice cream considered as a side with or before lunch, it is available. Plus it is the only place in downtown Statesboro where you can get ice cream.
Time to venture out, Statesboro, Bulloch County and surrounding folks, and ENJOY something a little different. Maria Phillips, General Manager said, "We want to be the place where you get your day started. We want to have a positive impact on your day as you walk in the doors of Boro Bagel Company."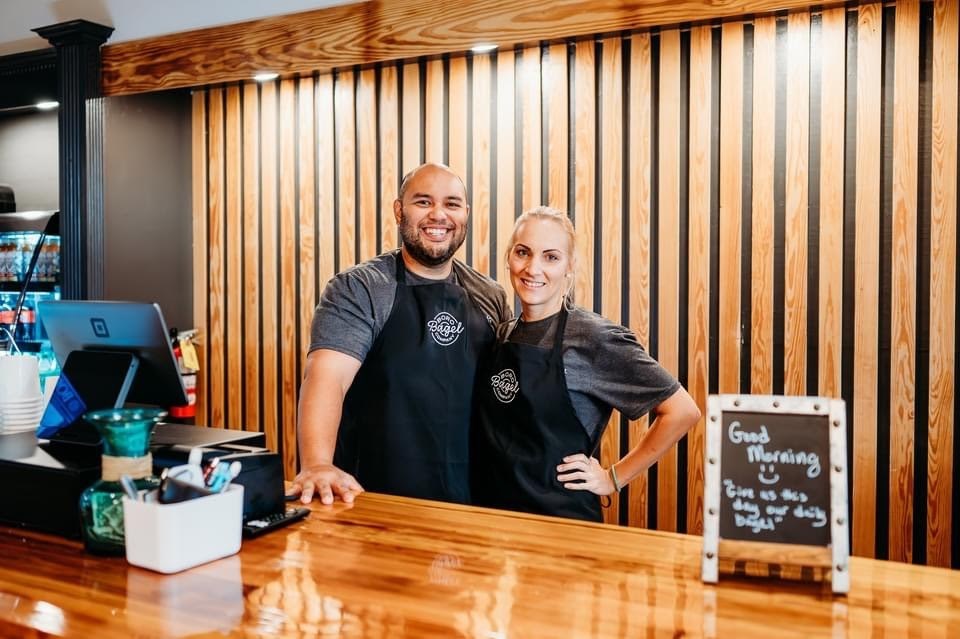 Britt and Maria shared, they are trying different menu options added to their staples. They just introduced flavored cream cheeses like apple pie, honey, blueberry, and cinnamon sugar. Several quests asked about 'Lox' (smoked salmon) so they now have a Lox bagel plate. I have eaten there several times for business and pleasure and I believe it's time for you to come in and see for yourself.
Cool Beanz Espresso Bar Coffee House and Hopeulikit BBQ are partnering with Boro Bagel Company. Enjoy a great cup of fresh roasted Cool Beanz coffee, fresh pressed daily and/or a Hopeulikit BBQ brisket bagel? That is definitely 'Urban Meets Rural'. Here are a few options for you to consider as well they offer delivery to your office or and you can buy the bagels by the dozen or half dozen for home or office gatherings.
What a perfect mix of NEW and OLD! Come enjoy the simplistic atmosphere, welcoming customer service and great food. A place to 'catch-up' and make this a place to enjoy your next special Senior Moment!