Opening for its 15th season, the Statesboro Main Street Farmers Market kicks off on Saturday, April 1st. Located directly behind Visit Statesboro on South Main, this will be the 2nd year at the market's new pavilion location. Some fun changes are in store for shoppers with a new walkway that leads to the Willie McTell Trail and a dedicated area for picnic tables.
Becky Sanders, CEO of Visit Statesboro, says, "With the bridge and boardwalk out back, people will be able to park anywhere downtown and be able to walk up the Willie McTell Trail to the market."
Sanders stated that since the opening of the new location last year, all vendors have reported higher sales. And it's never too late to become a vendor for the market, she says.
"We encourage backyard farmers as well, who may have a surplus of produce and can sign up for even just a few weekends," Sanders said.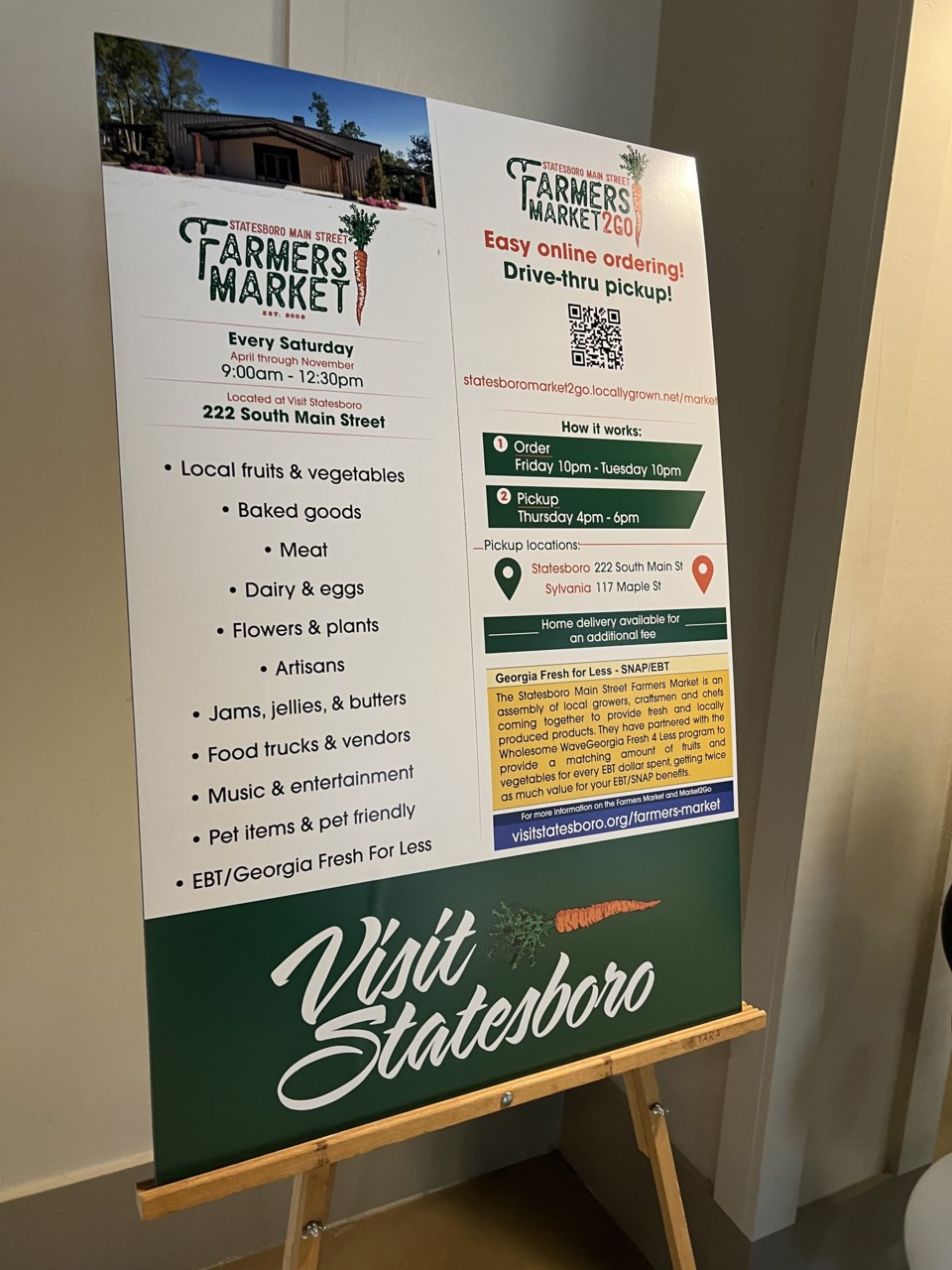 From flowers, fresh eggs, produce, and live music to food vendors, artisans, plants, and baked goods, you will find it all at the Statesboro Main Street Farmers Market. The market is welcoming around 15 new vendors this year. D&FH Farm, Better Fresh Farms, Hazelnut Pastures, Billy's Botanical, and Caruca Farms are several of the produce vendors new to the Saturday market. Returning are some of the market's favorites including Poor Robin's Garden, Jacobs Produce, Pepper Pride, Wilmor Flowers, Hunter Cattle, Cakes by Rosie and many, many more. Southern Swiss Dairy, a well loved favorite will also be joining the market for opening day.
Everyone's favorite artisans will be back as well as the Statesboro Regional Art Association booth.
Willow Farmer, Market Manager, said there will be 52 vendors at the market for opening day with 39% farmers, an increase of 19% since last market season. Farmer said opening day last year they had around 1,200 shoppers, and this year, they expect an estimated 1,500–with folks coming in from surrounding counties as well.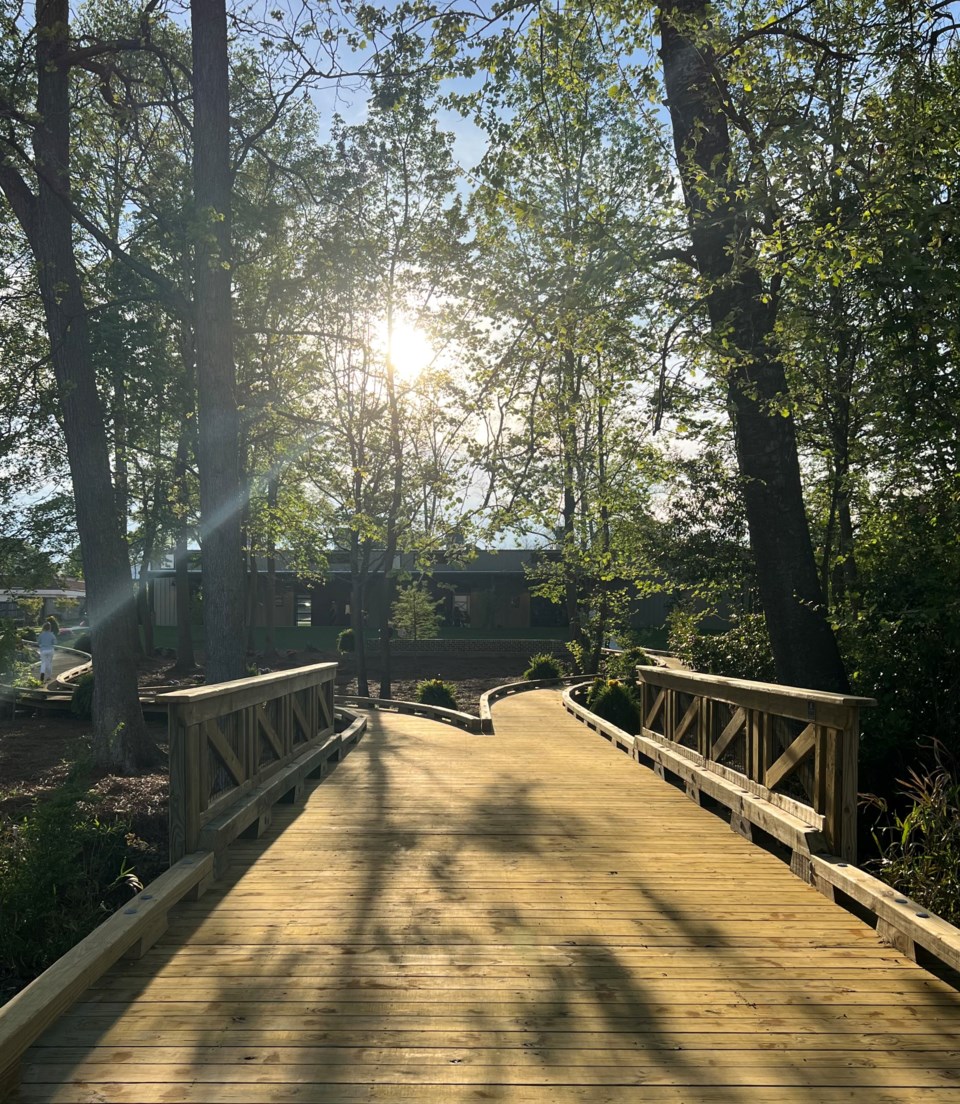 For the live music this Saturday, The Collins Family Band will be performing. There will also be six hot food vendors, including 4&20 Bakers, Sugar Magnolia, Three Tree Coffee, Caribbean Feast, Chef Patrick, and Rise & Roam. Friends of the Library will also host storytime for children throughout the morning.
Sanders says, as always, the market is pet-friendly, welcoming pets of all kinds.
"When we changed venues, shoppers were concerned since the new location was outside/inside it would not be pet friendly, however that is not the case," she shared. "We are very happy to be a pet friendly market."
So feel free to bring your furry friends, and don't forget your shopping bags!
Origins of the Market
The Statesboro Main Street Farmers Market was started back in 2005 by Debra Chester and her husband, the late Steve Chester.
"Steve and I had such a love for this community, especially since he grew up here," Debra said. At the time, she was also a chair on the Education Committee at the GSU Botanic Garden. "The market began from an outreach project at the GSU Botanic Garden that helped to educate the community about the Bland Heritage Farm site."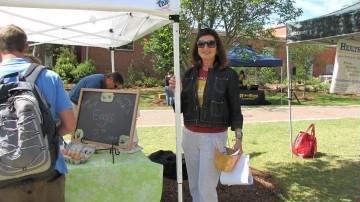 The first several markets were part of the Garden's Spring and Fall Festivals. She found several farmers and food producers who were eager to share information and sell their products. "It was a huge success, and there was a great demand for a market in our community. So we made one!" Several USDA grants allowed the market to purchase tents, tables, and other items, which helped start the market off running.
Debra said, "Education, promotion of agribusiness, and incubation of smaller 'upstarts' were important reasons to begin a market and to stimulate the growth of our downtown by bringing more folks in each week to shop not only at the market but to other stores as well."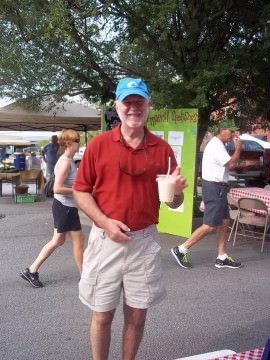 The original location of the market was in the parking lot of the Sea Island Bank, now Synovus, downtown, where it stayed until 2021. Debra tells me that for the first 10-12, years they only operated with volunteers.
"That was amazing," she said. "But it certainly emphasized the determination of our community to keep the market strong."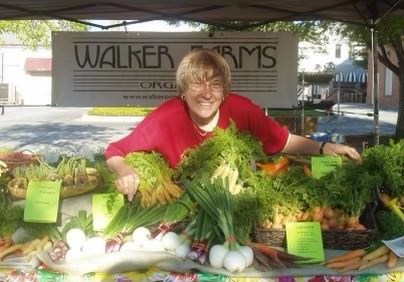 Over the years, the market has had cooking demonstrations with local chefs, recipe samples, children's cooking activities, giveaways, and free books for children from the Friends of the Library. Some of the original vendors that made the market a huge success were Hunter Cattle, Freeman's Mill, B and G Honey, Southern Swiss Dairy, Jacobs Farm, Lee Family Farms, Walker Organic Farm, and Clark Organic Farm.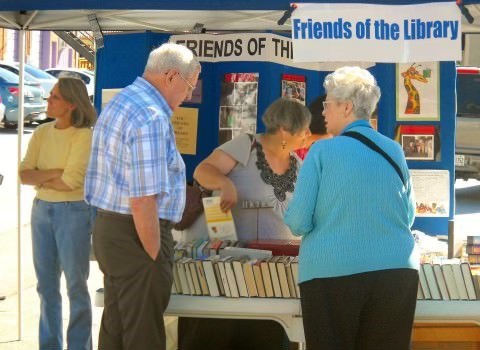 Debra states, "Many of these food producers now sell not only locally but throughout the state and country." Several are still with the market today, too, either on Saturdays or the online Market2Go. Debra says, "Today the market maintains its same focus and mission of education and support of local food production. There is a wonderful new location which will stimulate growth and even more enthusiasm for a marketplace to purchase the best foods on the eastern seaboard and to enjoy seeing old friends and making new ones!"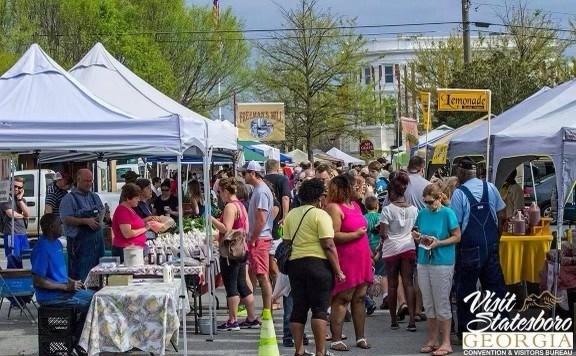 Visit the Market for food and fun this season
The Statesboro Main Street Farmers Market is proud to partner with Wholesome Wave Georgia again this year to implement their "Georgia Fresh for Less" program which matches SNAP/EBT dollar for dollar. Their mission is to increase access to fresh, healthy, local food. According to Wholesome Wave Georgia, the program "supports local farmers and contributes to the state's food economy--more than $3.86 million since 2009."
Coming in April, the Market will have themed Saturdays including Easter Eve, which will highlight the egg vendors; Spring Fling, highlighting spring produce; and Earth Day, highlighting live plant/tree vendors and sustainability. The last Saturday of the month will be Market Scents, highlighting vendors specializing in fragrance.
The market is located downtown behind the Statesboro Visitors Center, at 222 South Main Street, and will be held every Saturday from 9am-12:30pm until Thanksgiving.