Tuesday evening, Statesboro Mayor Jonathan McCollar presented his "State of the City" address in the auditorium of Statesboro High School.
Following a welcome by Statesboro City Manager Charles Penny, Rev. Taylor LG Hartman of First Presbyterian Church delivered an invocation and students from Statesboro High's JROTC program presented the flags. Led by instructor 1SG David Redwine, the students included CPT Grayson Akins, CPT Perry Hattaway, 1LT Nick Nettles, and 1LT Phat Pham. SHS Chorus members Katherine Griffis, TaShonna Curry, and Chance Holman delivered a rendition of the National Anthem, under the direction of Sergio Arreguin.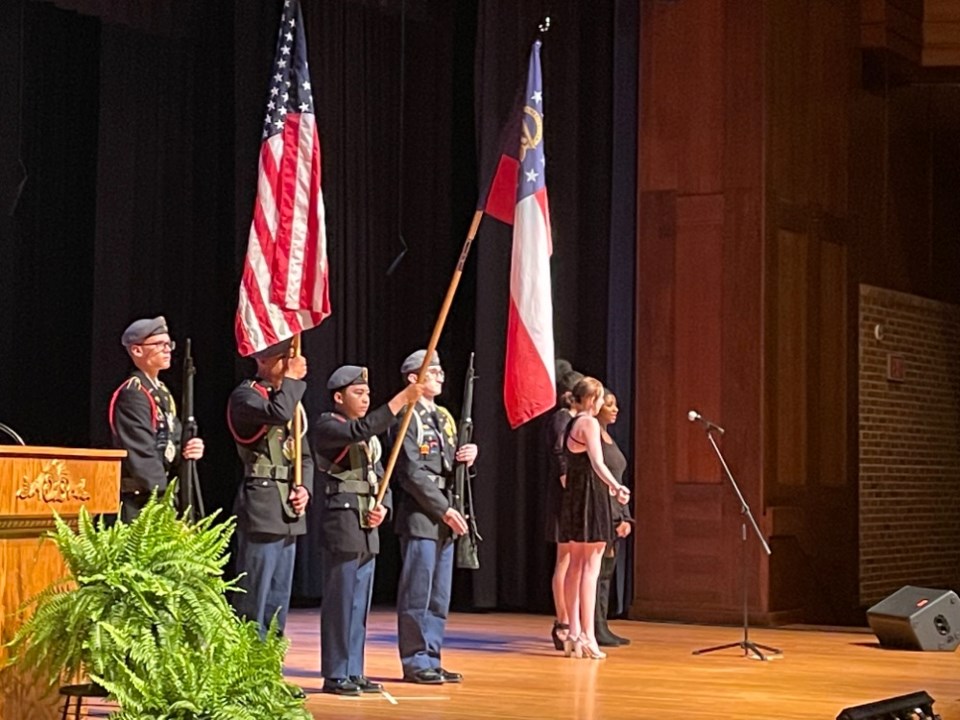 Penny took a moment to recognize several elected officials in attendance including County Commissioner Walter Gibson, City Councilwoman Paulette Chavers, and Mayor Pro-Tem Shari Barr.
Mayoral intern Kayla Dunn took the stage to thank McCollar for allowing her the opportunity to participate in research regarding the City's youth development and mentorship efforts. Dunn, a criminal justice and criminology major at Georgia Southern University, has worked closely with City staff to facilitate community events including city-sponsored vaccination clinics."It has been a privilege to work with the Mayor and learn more about local government and its processes," she said, "more specifically, the positive impact that the elected officials and City staff are able to make."
Watch the full address below:
McCollar's speech began with a statement of gratitude to the citizens and leaders of Statesboro, including the "unsung heroes" who work behind-the-scenes to support City efforts. "We're all better because of the work they do," he said. "Having the opportunity to serve as my beloved city's Mayor is the honor of a lifetime," McCollar said, "and I am beyond thankful."
The mayor referenced an ambitious plan, laid out during his initial campaign, to address tough issues in the community including poverty and crime. He spoke to the ongoing efforts to modernize city parks, improve area infrastructure, and bring new jobs to the community. "We have seen historic investment into the infrastructure of this city," he said. Citing examples of these investments at work, McCollar mentioned the construction of the Publix and Tormenta FC facilities near the US-301 bypass and last week's announcement that Aspen Aerogels chose Bulloch County as the home of its new multi-million dollar manufacturing facility.
McCollar continued by reflecting on perhaps the most notable accomplishment since his inauguration - laying the groundwork for a public transportation system in Statesboro. "This is a point of pride for the City of Statesboro, as this effort will contribute to a giant leap forward in our ability to remain on a trajectory that reinforces sustainable economic growth," he said.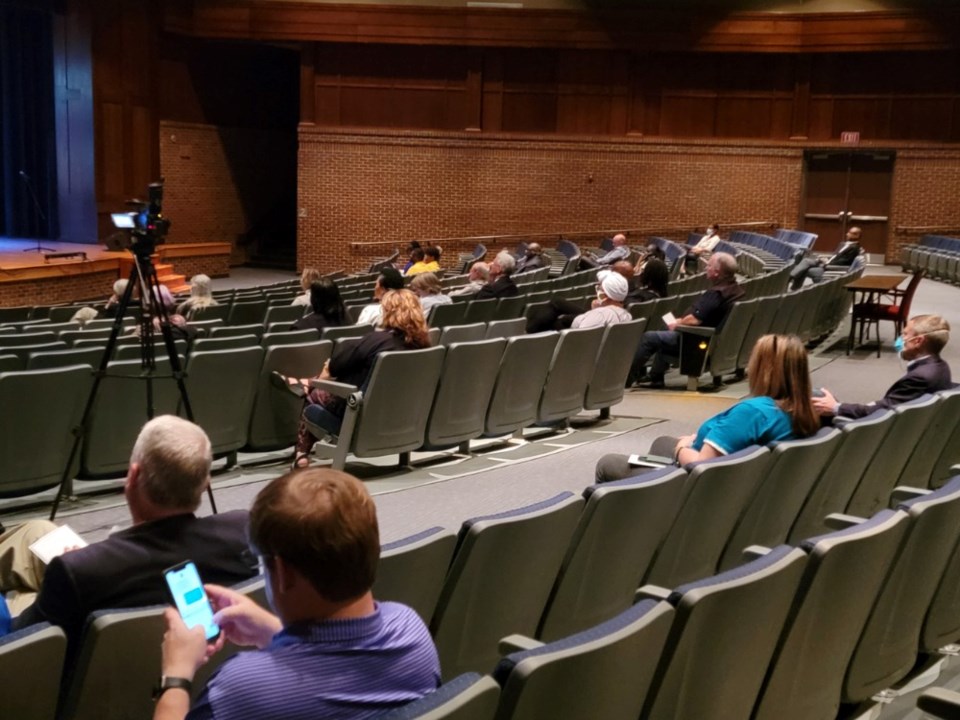 The mayor brought attention to several additional milestones of his tenure, including:

establishment of the One Boro Commission, which focuses on improving diversity, equity, and inclusion
improving access to technology and broadband connectivity
increased housing opportunities
revitalization of the Downtown Statesboro area, including the "Creek on the Blue Mile" project
establishment of the Statesboro Community Youth Network
McCollar issued a call-to-action to citizens of Statesboro to support the City's efforts to create learning centers for both children and adults in the community, providing opportunities for individuals who may have dropped out or were unable to complete their education. "How powerful would that be," McCollar said, "for a child to sit side-by-side with a parent that failed to graduate, and they work to earn their diplomas together."
The mayor ended his address with a quote from former First Lady of the United States Rosalynn Carter: "A leader takes people where they want to go. A great leader takes people where they don't necessarily want to go, but ought to be." McCollar added, "I'm planning to take us to where we ought to be."