12:30 p.m., January 19 Update
The lockdown at Statesboro High School has ended as of 12:30 p.m. Law enforcement has completed their sweep of campus and investigation of the possible safety threat.
The school is now resuming normal operations. Entry to and exit from the building is now open and movement within the building has been restored.
Thank you for your cooperation and support. We continue to appreciate the swift response and cooperation of all local and area law enforcement including the Statesboro Police Department, Bulloch County Sheriff's Office, Georgia State Patrol, Georgia Southern Police Department, Savannah Chatham County Schools Police Department, and the Chatham County Sheriff's Office.
---
January 19, 12 noon - Statesboro High School Lockdown Update.
Statesboro High School continues to be on a precautionary lockdown to investigate a possible safety threat at the school.
Students and employees are safe and a modified plan is in place to serve students lunch.
There is increased law enforcement on campus, including a team of law enforcement canines trained in detection.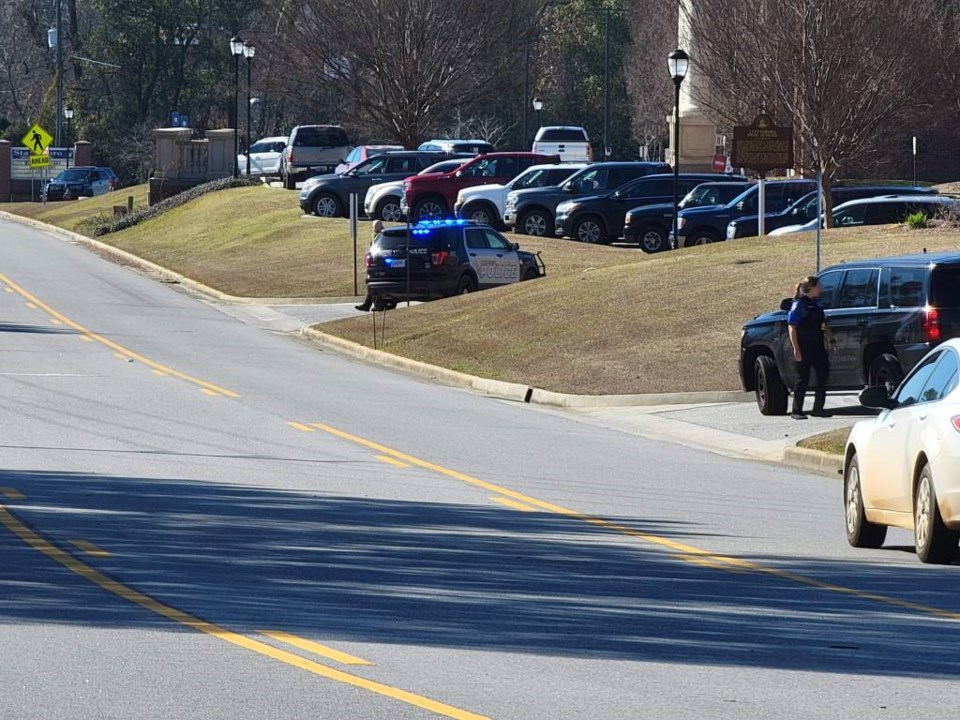 According to a statement from Hayley Green, Public Relations Director, Bulloch County Schools, based on the available evidence, district and school administrators made the decision to place the school in lockdown and not evacuate.
In cooperation with law enforcement, they have a unified command that secured the school and have been conducting a thorough sweep of the campus. Once it is complete, the school will resume normal operations.
During the lockdown, SHS is still limiting entry to and exit from the building. Movement inside the building is also limited.
Please continue to keep lines of communication open.