The Trio Collaborative, which includes Youth Career Camp, Restoring the Breach and Pink Huddle, Inc., is hosting their first joint free College and General Education Preparatory Workshop on January 22, 2022 at 11:00 am in the Russell Union Theater on Georgia Southern University's Statesboro campus.
The workshop is open to all ages and educational levels. Registration is required. You can register by clicking here.
This is a comprehensive preparatory workshop on properly preparing, and paying for education beyond high school, with minimal to no debt.
The keynote presenter will be Kimberley Brown, founder of Financial Mastery Experience and Facebook group Realizing Your College Dreams. Ms. Brown has helped thousands of students and families across the country meet their educational goals of debt free education.
This years workshop will have information ranging from the University and Technical College levels to the Nontraditional Online Adult Education & GED classes, including a hands-on scholarship search session.
AS A MATTER OF PUBLIC HEALTH & SAFETY, COVID-19 PREVENTION AND SAFETY PROCEDURES WILL BE STRICTLY ENFORCED WHICH MAY INCLUDE BUT NOT LIMITED TO:
COVID-19 screening will be conducted at the entrance of the facility.
Mask/Face Coverings are required at all time while inside the facility, and masks must cover the nose and mouth.
Mask with vent holes are not allowed.
Entry will be restricted to maintain safe capacity
Social distancing must be maintained at all time.
Seating will be arranged to accommodate social distancing, only members of the same household may sit together.
Vendors must have proper sanitizing available at their individual tables.
SkillsUSA, Phi Beta Sigma, and Youth Career Camp Inc. hosted this event in 2018. Here are some images from the 2018 event.
In 2018, Ms. Brown conducted the "Where's The Money" Scholarship Workshop at Statesboro High School which helped hundreds of local students.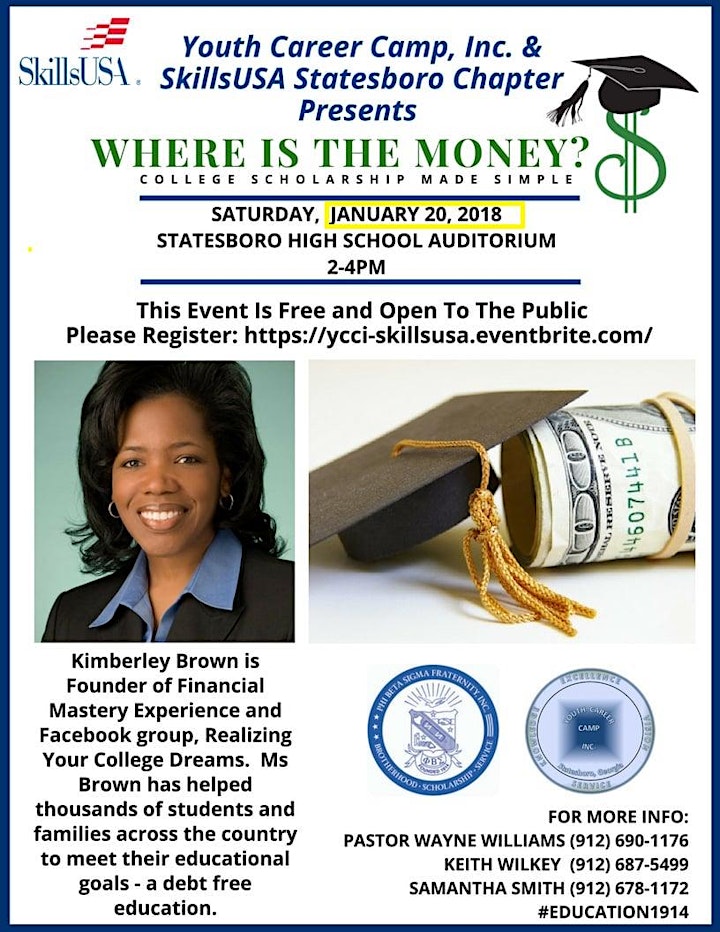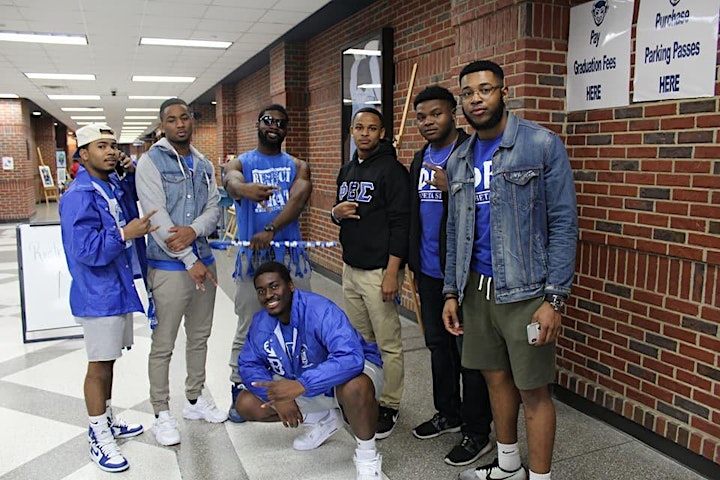 Sigmas Stepped Up!
Phi Beta Sigma Fraternity in support of the "Where's The Money" College Scholarship Workshop, 2018 Statesboro, High School.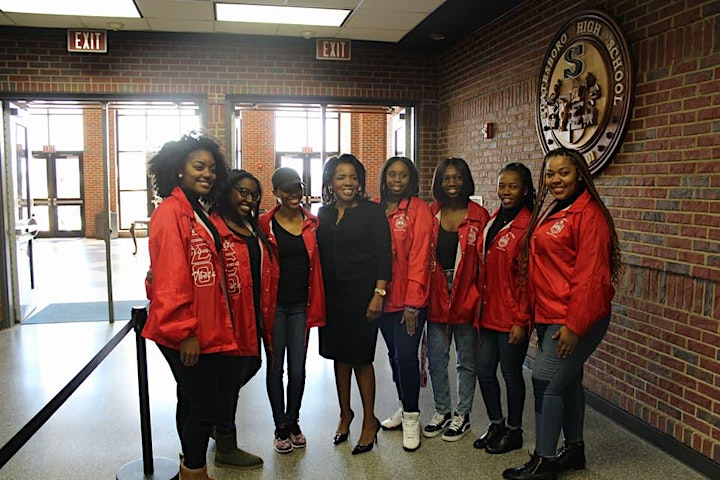 Deltas Showed Up!
Ms. Kimberly Brown (Center) With Delta Sigma Theta Sorority at the "Where's The Money" College Scholarship Workshop 2018 Statesboro, High School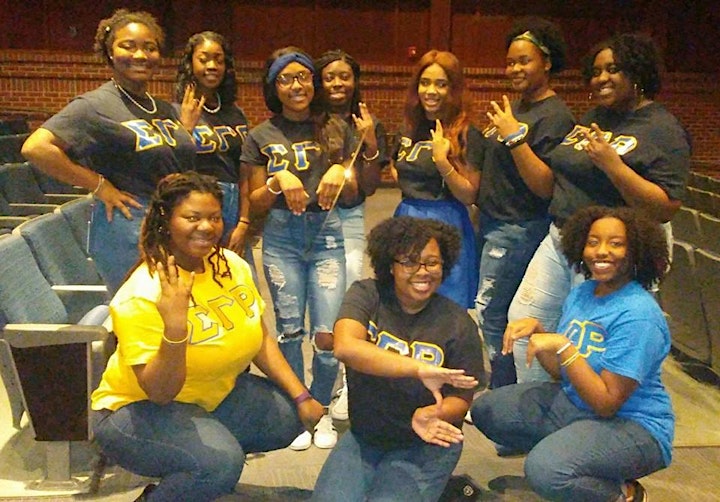 Sigma Gamma Rho Classed Up!
Sigma Gamma Rho, In Support Of "Where's The Money" College Scholarship Workshop, 2018 Statesboro, High School.