The 2021 Mirror Ball Trophy Judges Choice Winners are Tiffany Kreun/Bryan Realiza. They were selected by the judges on Thursday, November 18, 2021 during the DWTSS event at Connection Church.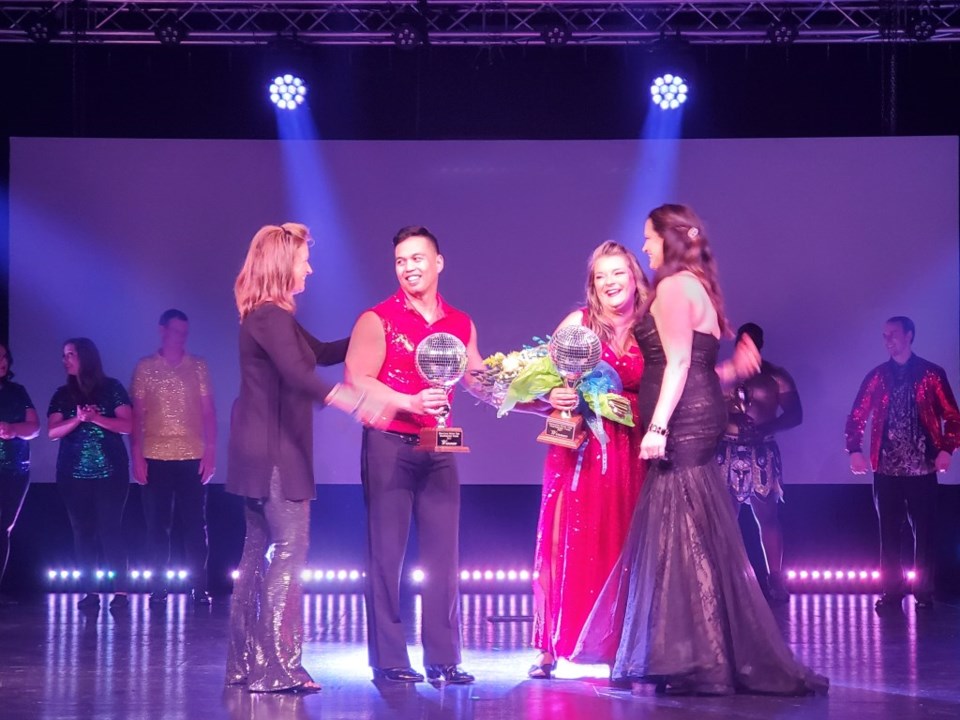 In addition the Top Fundraisers award was presented to Nash Davis and Allison Bigwood Lightsey.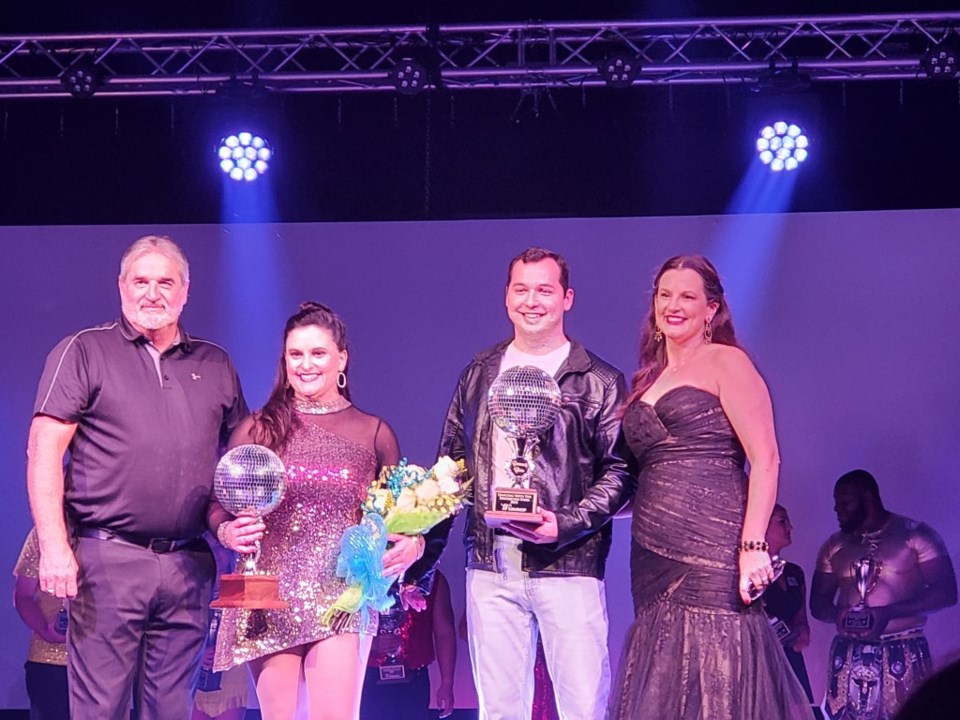 The DWTSS competition was emceed by Joey Fennell and Russ Lanier.
Judges included Miss Georgia 2021 Karsen Pennington, WTOC News Anchor Mariah Congedo, Miss Coastal Georgia Holly Haynes and Celebrity Trainer and Business Owner Drew Edmonds.
Annual Community Fundraising Event for Safe Haven
The 2021 Dancing with the Statesboro Stars presented by Wing Maxx raised more than $128,189 for Safe Haven, a program of Citizens Against Violence, Inc.
Ten couples spent months rehearsing and holding fundraisers to help the organization, which serves victims of domestic violence in Bulloch and surrounding counties. Safe Haven provides emergency shelter, safety planning, legal advocacy, support groups, child assistance, housing program and much more.
This was their 11th Annual event and has helped make the community more aware of domestic violence and the shelter.
"This event has become a really fun way to educate the public about a topic that's not easy to talk about. We would to thank our dancers, sponsors and volunteers who have worked incredibly hard for months to prepare for this event. Both in the rehearsal hall and on the streets raising funds and awareness for domestic violence, this crew has spent countless hours serving our community,"

Kim Billings, Safe Haven Public Relations and Legal Services Director.
"We are now in our 11th year! I say it year after year, but we live in a community that is extremely selfless with their time and resources and are quick to lend a hand of help and support to their friends and neighbors in need. And this community has definitely taken Safe Haven under its' wing and supports our mission in a huge way year after year. "
Congratulations to Tiffany Kreun/Bryan Realiza and Nash Davis/Allison Lightsey and all the dancers who made this years DWTSS fundraiser one of the best ever.
The stars were paired with dance professionals and included:
Travis Bilger paired with Sarah Martin
Aly Teal paired with Katie Sconyers
Don Borowski paired with Jade Hoyle
Kasey Hagan paired with Paul Schwertfeger
Tiffany Kreun paired with Bryan Realiza
Tracey Tillman paired with Anna Freeman
Scott Hagan paired with Eastyn Durrence
Nash Davis paired with Allison Bigwood Lightsey
Jeff Mitchell paired with Ellyn Herring
Hannah Beggs paired with Allie Griffis
The real winners and the reason they dance
We want to give a special shout out to the survivors of domestic violence who attended this years'' DWTSS event. You are the reason why our community dances. You are why Safe Haven exists. You are the true heroes of the evening. What you went through or are going through does not define you. You are so much more than what has happened to you. We are proud of you, wherever you are in your journey and we celebrate your courage and strength. We are always here for you and your family.
Please call us if you would like more information on Safe Haven or call them at 912-764-4605.
Tickets available for encore DWTSS on Sunday, November 21, 2021
There are still tickets available for the Sunday, November 21st 3:00 pm encore show that will also be held at Connection Church. You can purchase tickets at the door prior to the event.