Christmas in the Boro is a wonderful time of the year. It is so much fun to see how much fun citizens have with their Christmas decorations.
One house that always makes us smile is located at 359 Savannah Avenue. These folks are serious about their holiday decorations, but they take Christmas to another level.
Lori and I love to walk Savannah Avenue for exercise. This Saturday on our walk, they were heavily into decorating at 359—even building a special roof platform for a huge inflatable Santa.
They have definitely set the bar for Christmas decorations!
Share your favorite with us
I know many of you have your favorite "Christmas in the Boro" pictures as well. Please include a picture of your favorite in the comments section of this story on Facebook or email them to us at info@griceconnect.com. Please include an address so others will know where to visit for Christmas cheer.
Georgia Southern University Lights up Sweetheart Circle
Friday night, Georgia Southern held their annual holiday lighting ceremony on Sweetheart Circle.
The Office of Student Activities and University Programming Board team up with President Kyle Marrero to "flip the switch" to light up both campuses for the holiday season.
President Marrero's daughter Lily and wife Jane helped "flip the switch" to light up the campus.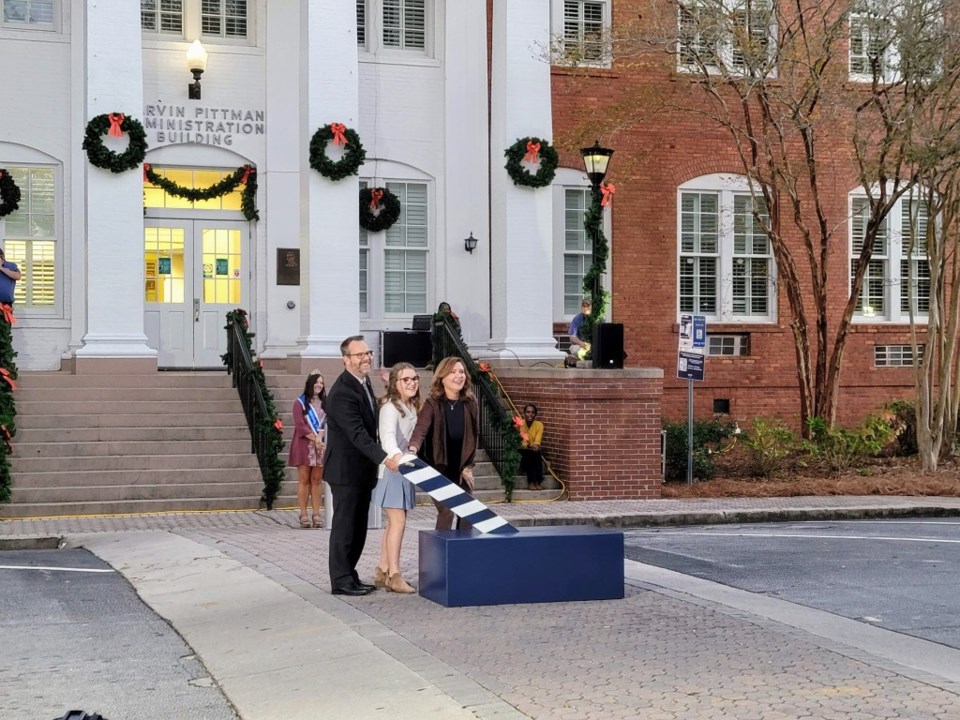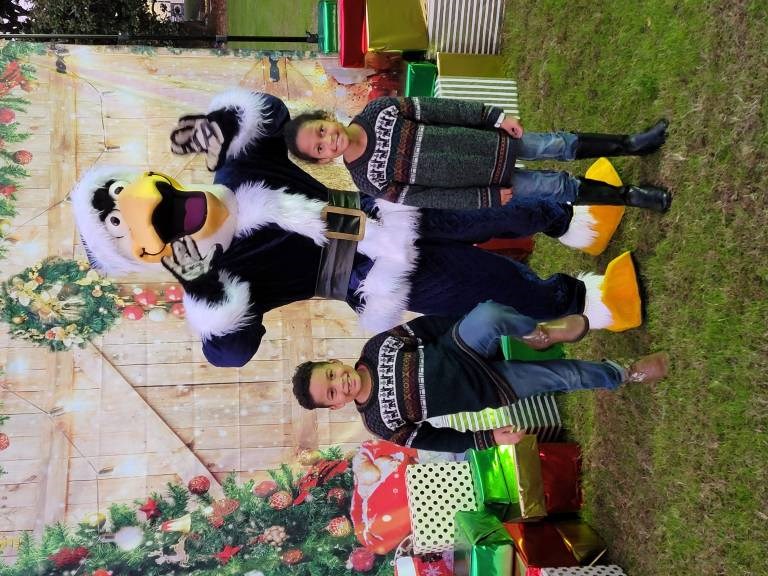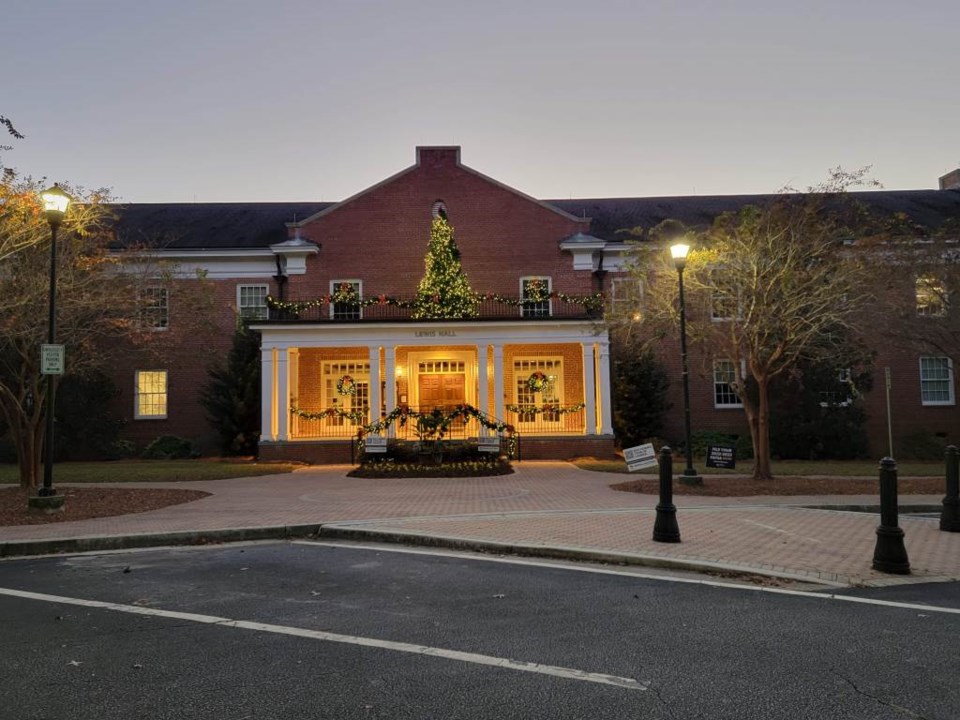 Grice Connect live streamed the ceremony. You can watch it here:
TMT Farms Lights begin on Thanksgiving Day
Roy and Deborah Thompson and their team of helpers are putting the final touches on there amazing, drive through Christmas lights show at TMT Farms.
The light show will run through Christmas. Admission is free but they ask for a donation of nonperishable food items or kids' toys to be given to those with needs this Christmas season.