At its January meeting, the Homebuilders Association of Statesboro installed its 2023 officers and board.
"We've really got the BEST membership who want to make our association and community the best. Congrats to all of our new leadership."

Homebuilders Association of Statesboro
Officers
President: Brian Kent, BAK Builders
Vice President: Matt Dismukes, Boulder Homes &Design
Associate Vice President, Lauren Groover, Statesboro Properties
Immediate Past President, Jake Hudson, Hubbard-Hudson Construction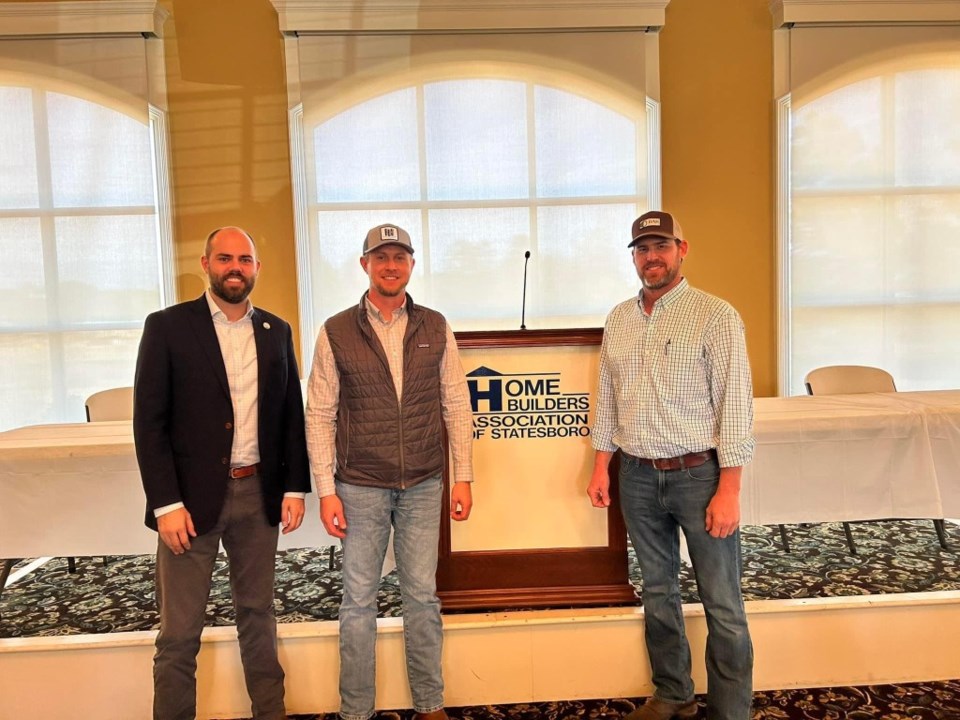 Builder Board Members
Jamey Cartee, St. Andrews Builders
Chris Merrill, C. Merrill Construction
Kyle NeSmith, NeSmith Construction
Rett Polk, Tippins-Polk Construction
Matt Hollingsworth, Hollingsworth Homes
Associate Board Members
Caroline Nelson, Bulloch First Bank
John Roach, Morris Bank
Steve Brown, Plank & Tile
Samantha Sealock, Yates Astro Termite &Pest Control

About HBA of Statesboro
The Home Builders Association of Statesboro, a trade association of over 300 members in Bulloch County, serves as an advocate for South Georgia's housing industry and as a corporate channel through which home builders contribute time, money and services to local community service projects and education initiatives. Discover how easy it is to find businesses and services that are associated with HBA of Statesboro using the membership directory.
As an affiliate of the National Association of Home Builders (NAHB), a federation of more than 822 state and local associations with 224,324 members nationwide, HBA of Statesboro is part of the most influential and active organization representing the building industry. HBA of Statesboro members include builders, remodelers, developers, suppliers, manufacturers, architects, engineers, real estate brokers, lenders, attorneys and other industry professionals.