Get your heart pounding this Halloween while supporting local youth at the 2022 Haunted Forest of Statesboro.
"We are going back to basics with the fear of the unknown and what might be hiding in the dark," said Travis Bricke, lecturer of marketing with Georgia Southern University. "What might you encounter as you make your next turn? Come if you dare!"
The 2022 Haunted Forest of Statesboro will kick off on Oct. 24 with a dedicated evening for students. The forest will then open to the general public from Oct. 25 to 31.
The Haunted Forest launched in 1980 and was previously held on the university grounds. This year, the forest will relocate to the Kiwanis Fairgrounds, at 6942 GA-67.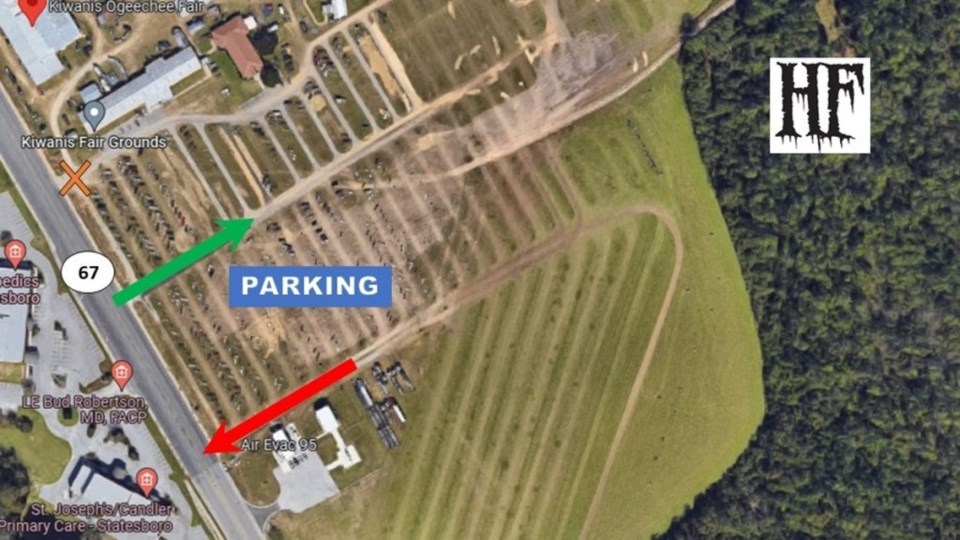 "Being at the fairgrounds means a new opportunity to serve a larger audience," said Bricke. "The Clubhouse has been a great partner for several years, but the fairgrounds will provide the Haunted Forest with less restrictions and more parking."
The event is hosted by co-ed fraternity Pi Sigma Epsilon and sponsored by Willingway.
Running each night from 8 p.m. to midnight, the haunted forest will contain five different scare stations with varying themes.
Tickets are $10 for students and $15 for adults. There is also a fast pass available for $20 that will allow holders to jump the line.
All proceeds from the event will go to the Boys and Girls Club of Bulloch County.
Over the course of the event's history, $250,000 has been raised for local service clubs.
The event is open to all ages, but due to the nature of the content, event organizers are recommending ages 10+.
For information on volunteering for the event, contact: info@hauntedforeststatesboro.com. To purchase tickets or for more information, click here.