Across Bulloch County, several community organizations hosted events this weekend in celebration of Juneteenth National Independence Day.
The festivities kicked off Friday evening at the Willow Hill Heritage & Renaissance Center near Portal. Volunteers prepared fried fish and offered live entertainment while Center staff gave tours of the facility and on-site museum.
The Center inhabits the former Willow Hill Elementary School building, which was purchased from the Bulloch County Board of Education in 2005. According to their website, Willow Hill was founded in 1874 by former slaves in an abandoned turpentine shanty. The school was acquired by the county in 1920 to educate black students, integrated in 1970, and continued operating until its closure in 1999.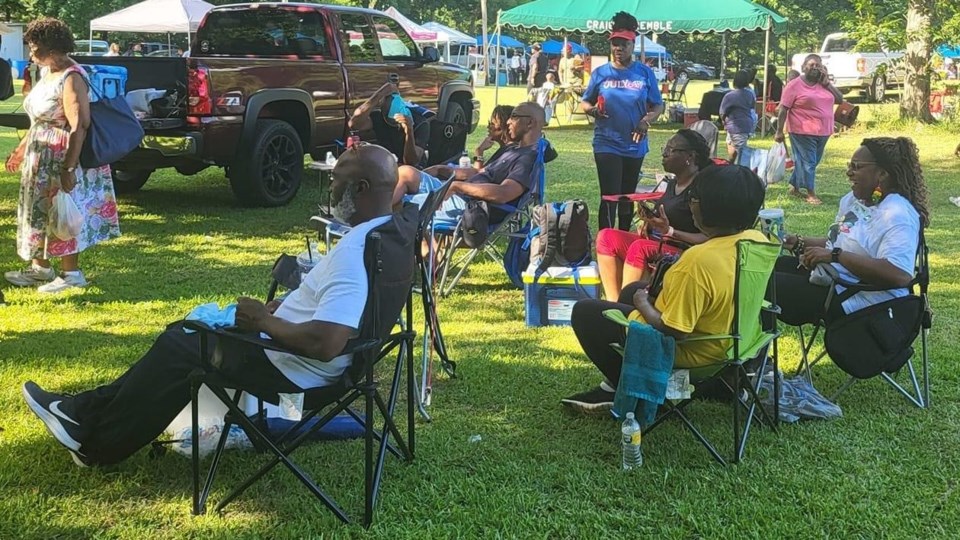 On Saturday, the first annual Juneteenth Freedom Festival was held near the Carter Turpentine Still in Portal. Commencing with a parade through downtown, the festival featured more than 30 local vendors and small businesses, live entertainment, and attractions for children. The event was sponsored and hosted by the Bulloch County NAACP.
"Our Juneteenth Committee, chaired by John Robinson, worked extremely hard to ensure [this event] would be meaningful for those attending," said Bulloch County NAACP President Delinda Gaskins. "Our hope is that attendees would understand the importance of the day... and truly live free in every aspect."
About 15 miles away, at Fair Road Park in Statesboro, the local chapter of the New Age Black Panthers of Georgia (NABP) hosted the second annual Juneteenth Food and Music Fest on Sunday. According to a spokesperson, the NABP seeks to bring awareness to the reason why many celebrate Juneteenth and to provide educational opportunities for the younger generation.
"Though the pandemic slowed us down drastically, we try to do community-oriented events that focus on the youth," they said. "Among our attempts to educate and entertain, we also make sure they always eat free at our events." The spokesperson went on to thank the many volunteers, vendors and community members who made Sunday's event possible - namely, District 2 Councilwoman Paulette Chavers. "We are already looking forward to next year and plan to make it bigger and better."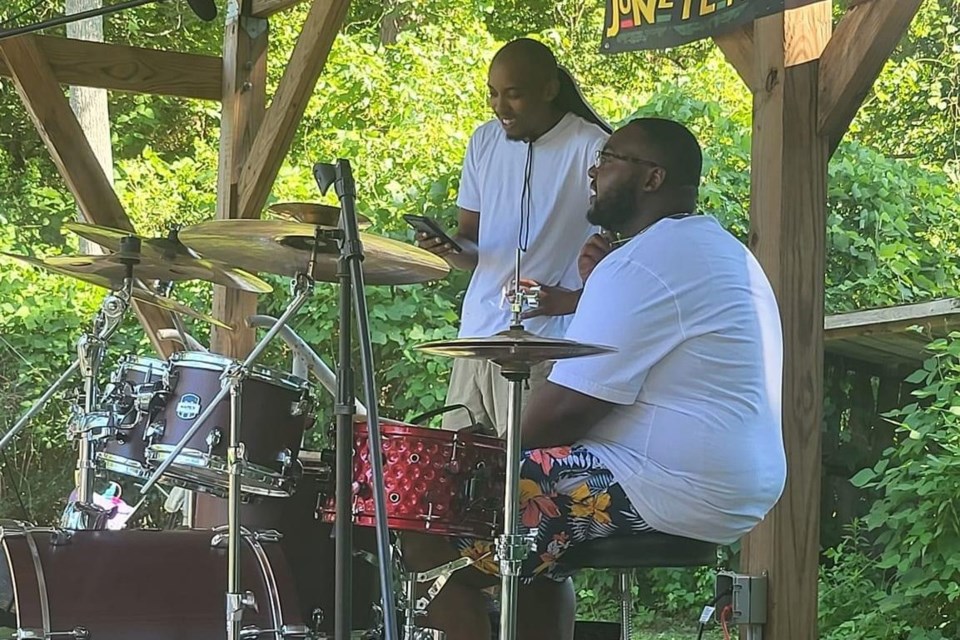 Rounding out the weekend, Davis Bozeman Johnson Law presented Juneteenth Night in conjunction with Tormenta FC at Erk Russell Park in Statesboro. The tailgate event was catered by Big Ma's Soul Food, a local "hidden gem" which has been featured by Visit Statesboro and Explore Georgia.
Francys Johnson, a partner with the firm, said he and his colleagues were proud to partner with Tormenta FC for this event. "Juneteenth is a very special holiday," he said. "It is an opportunity to reflect upon not only the great progress made, but on the work that remains to make this nation what it ought to be." Johnson said he looks forward to Tormenta's impact on the community as they continue to promote unity and diversity in Statesboro and surrounding areas.
What is Juneteenth?
President Abraham Lincoln signed the Emancipation Proclamation in 1863, securing freedom for more than three million enslaved African Americans living in Confederate states. More than two years would pass, however, before slaves living in the Southwest received the news. Union soldiers arrived in Galveston, Texas, on June 19, 1865, to enforce the edict and thus began the celebration of independence.
In a recent proclamation from the White House, President Joe Biden called Juneteenth "a chance to celebrate human freedom, reflect on the grievous and ongoing legacy of slavery, and rededicate ourselves to rooting out the systemic racism that continues to plague our society."
Statesboro City Council voted unanimously in 2020 to recognize Juneteenth as a paid City holiday. The following year, it became a Federal holiday through an executive order signed by President Biden.
About the Bulloch County NAACP
According to their website, the mission of the National Association for the Advancement of Colored People (NAACP) Georgia Chapter "is to secure the political, educational, social, and economic equality of rights in order to eliminate race-based discrimination and ensure the health and well-being of all persons."
For additional information, please contact Bulloch County NAACP President Delinda Gaskins at (912) 682-4917 or connect with the local chapter on Facebook.