The Statesboro-Bulloch Remembrance Coalition recently held its "Bulloch Bears Witness" forum on Wednesday, January 4. The event was free to the public and held in partnership with the Equal Justice Initiative based in Montgomery, Alabama.
It began at 6pm at Carter Recital Hall on Georgia Southern University's Statesboro campus. In short, the evening's discourse was powerful and insightful. The program's events consisted of song tributes, oratorical expositions on Bulloch County's historical lynchings, and courageous conversations on how to move the community forward regarding ongoing racial matters.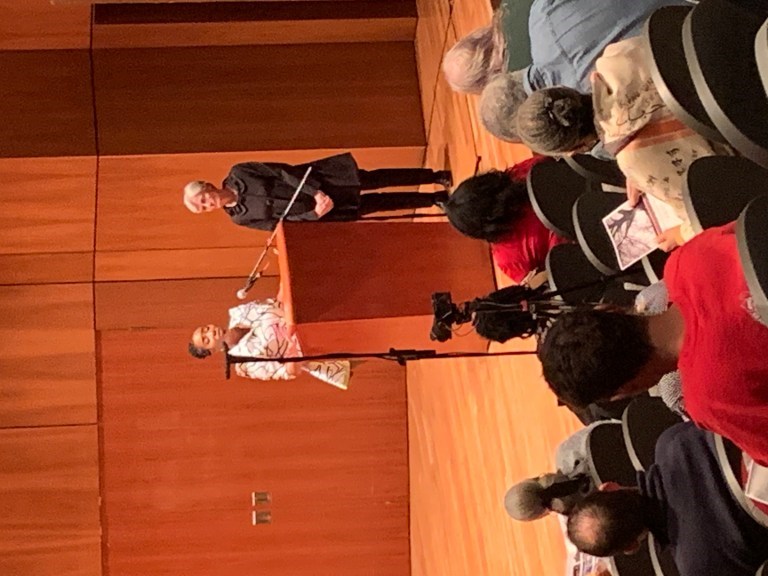 The program began with Mrs. Adrianne McCollar (Coalition Co-Chair) and Dr. Laura Milner laying the landscape of the Remembrance Coalition's full mission and purpose.

McCollar stated that their "project specifically deals with the nine lynchings that took place in Bulloch County from 1886-1911." The coalition leaned on the premise that to resolve the "end" of a thing, one must truly look at the beginning of it.
She leans on this point by imploring that, "We don't want to be in an echo-chamber. We want to examine our community's racial histories together. And listen with our hearts and minds to come together in resolving any community racial issues moving forward."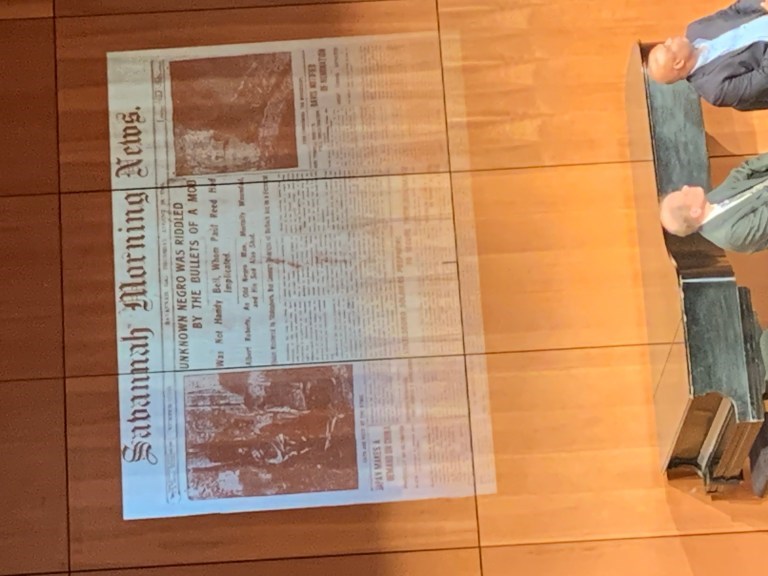 Dr. Milner followed the oration by providing "actionable items" to the audience. She expressed that these action-items can significantly assist in having ongoing meaningful conversations about race within the community.
The action items are as follows:
1) Learn the full history of our town's recent past (but especially its racial past).
2) Look at the circumstances happening in our community objectively, especially when it comes to racial matters (i.e. beyond our own individual theories).
And finally,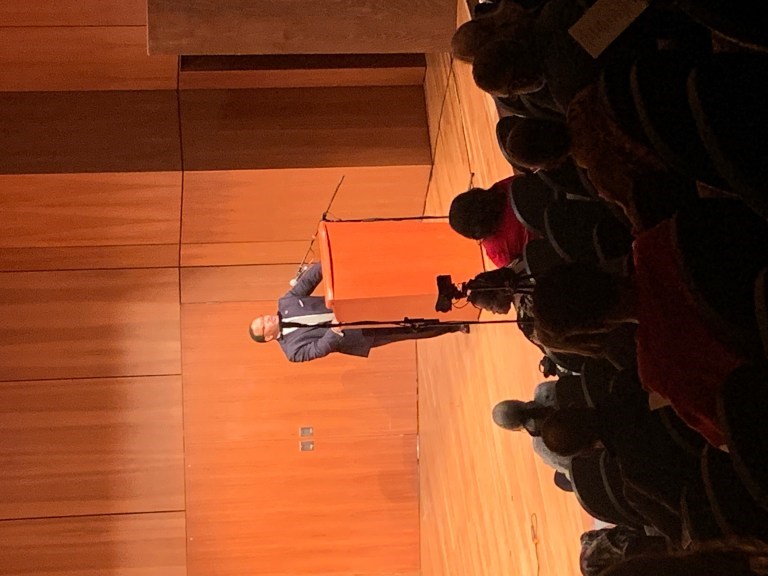 3) Have ongoing courageous conversations to help mend and resolve any community racial issues together.

The program continued with its various musical performances. One of which was a "Tribute to African American Spirituals" from Pastors Frankie & Jean Owens. While another was that of "Blind Willie McTell's 'Statesboro Blues'" performed by Dr. Dan Larkin & Dr. TJ Hughes.
Reverend Dr. Francys Johnson gave an impassioned oration on the Equal Justice Initiative. The program culminated in an "Open Floor Panel Discussion," which was a moving highlight of the event.
Present among the panelists was Mayor Jonathan McCollar, who gave countless moving remarks regarding the coalition and its partnering initiative.
McCollar stated, "We as a community stand on the backs of those who have chosen to do what was right, even if they bore the adverse consequences of it afterwards. We must continue to follow the charge to bring further racial advancement to our community by turning any fear present, into our fuel for courage."
The Statesboro-Bulloch Remembrance Coalition is an initiative dedicated to helping our community understand and begin to heal its legacy of lynching and legal terrorism used to enforce racial subordination. They seek to do this through the memorialization of past local victims and through having meaningful dialogue of what race and justice looks like today.
The coalition has partnered with the Equal Justice Initiative (EJI). EJI is led by Bryan Stevenson, the author of Just Mercy. The initiative is inspired by the visits of many members to the National Memorial for Peace and Justice and the Legacy Museum.
Have a desire to get involved with the Statesboro-Bulloch Remembrance Project? Please visit their website or contact info@bullocheji.org for more support.