Statesboro florist are reporting brisk sales this Valentines. Inventory has been good and demand is the strongest they have seen in years. Love is definitely in the air!
Frazier's Florist
"This is the best Valentine's we have had in terms of sales over the past decade, said Shannon Lowe, owner of Frazier's Flowers. "We have had to cut off deliveries, but still have plenty of flowers and Valentines gifts for in store pickup."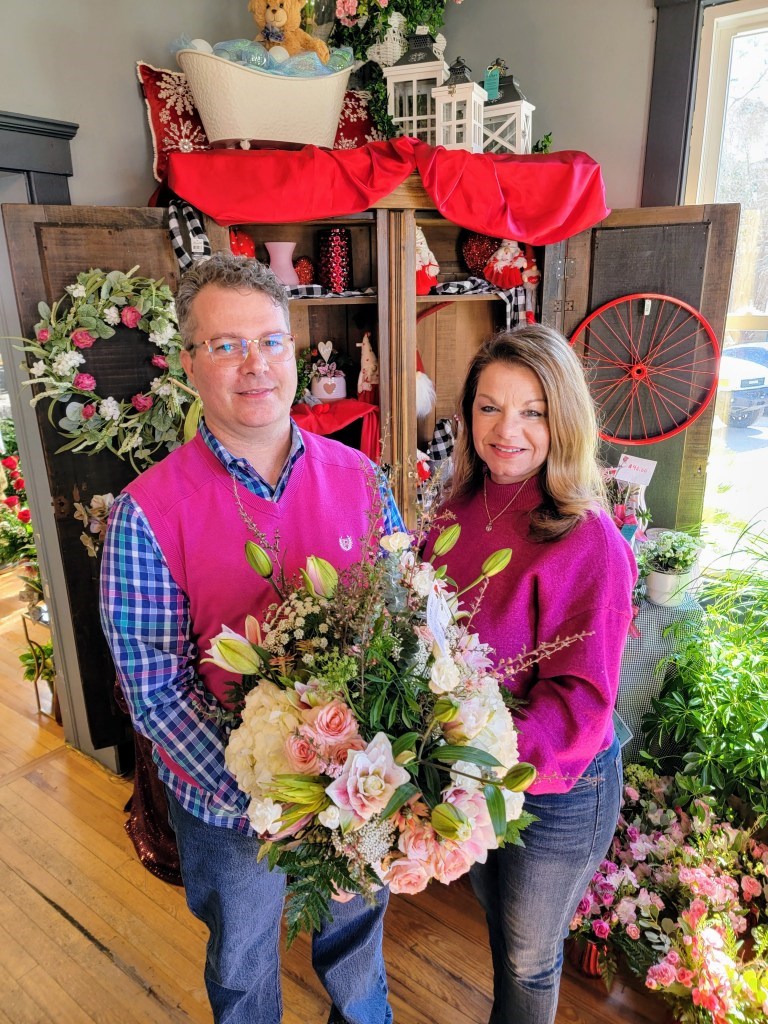 Frazier's partnered again this year with the Altrusa Club who handled deliveries as a fundraiser for the club.
The Flowergirl
Jackie Phillips owner of The Flowergirl went all out to celebrate Valentines this year.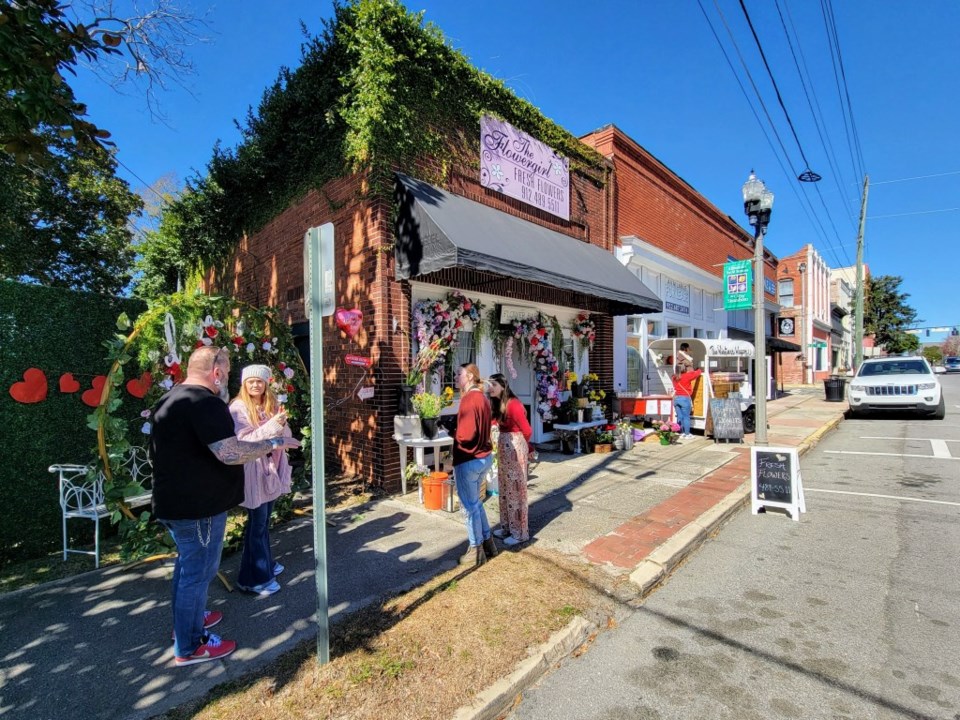 She partnered with Dunkin Doughnuts to provide free coffee and doughnuts and set up a beautiful outdoor photo booth where they are taking pictures of lovers. Frosted Fantasies bakery is also selling yummy treats in the Western Wagon out front of the shop.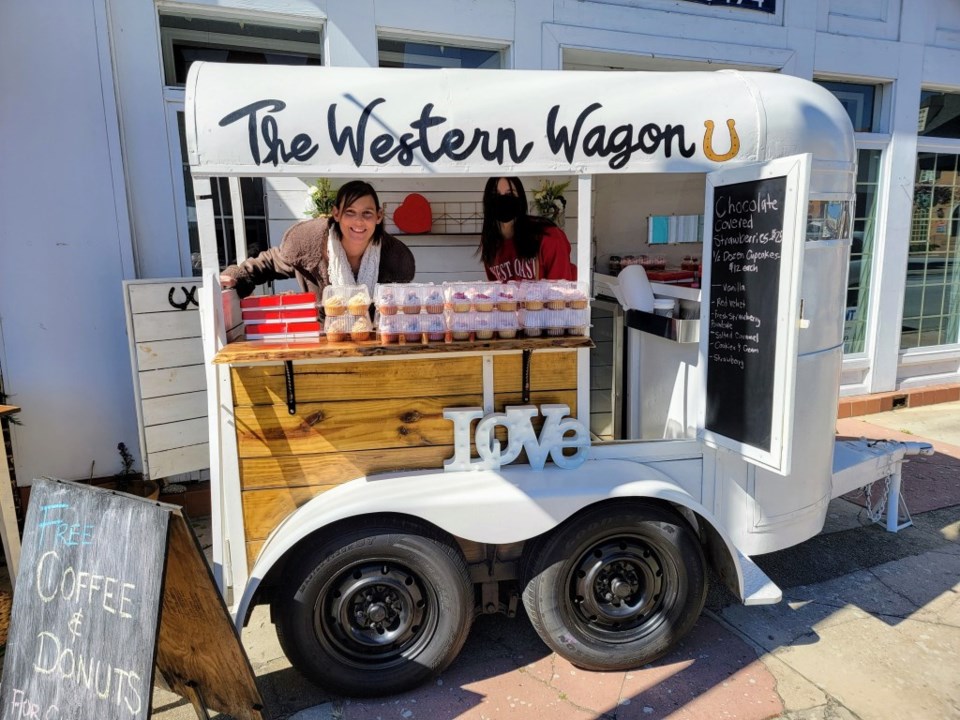 Jackie has a flower market set up outside to allow customers to pick out flowers for a custom bouquet. She also has premade bouquets ready to take home.
The Florist
Will Gay the new owner of The Florist said they had also cut off deliveries but had plenty of inventory for walk in's and encouraged customers to come on by.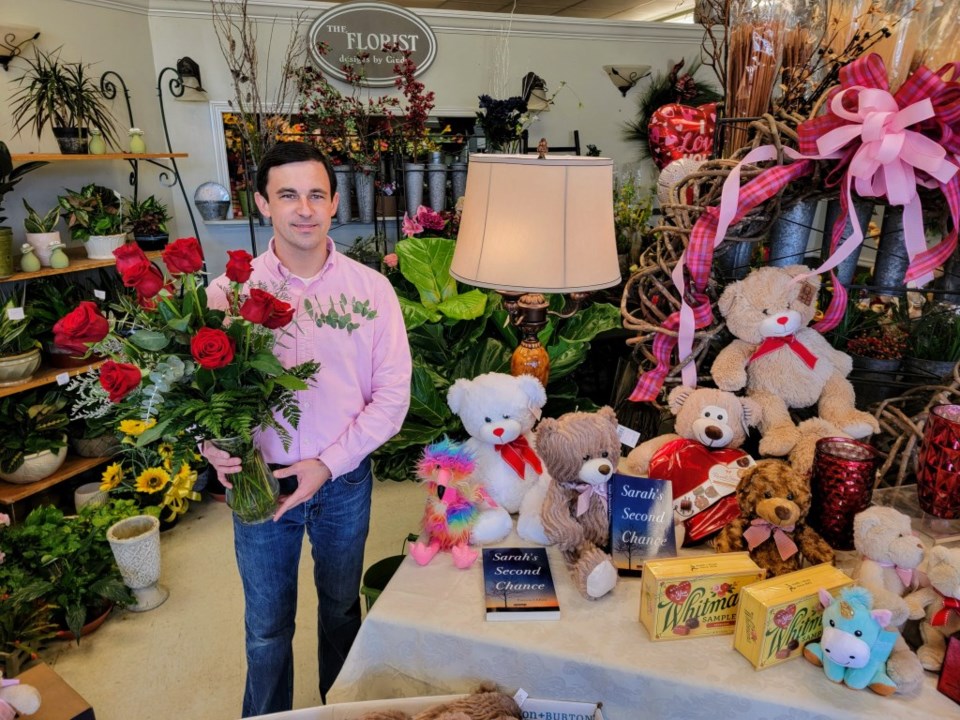 Since purchasing The Florist in August he has been pleasantly surprised by how strong business has been. Of course, Valentines is always great, but business has been very good and steady since purchasing The Florist.
Food Lion
Tod Marsh, manager of Food Lion expanded their floral department outside using a coke wagon.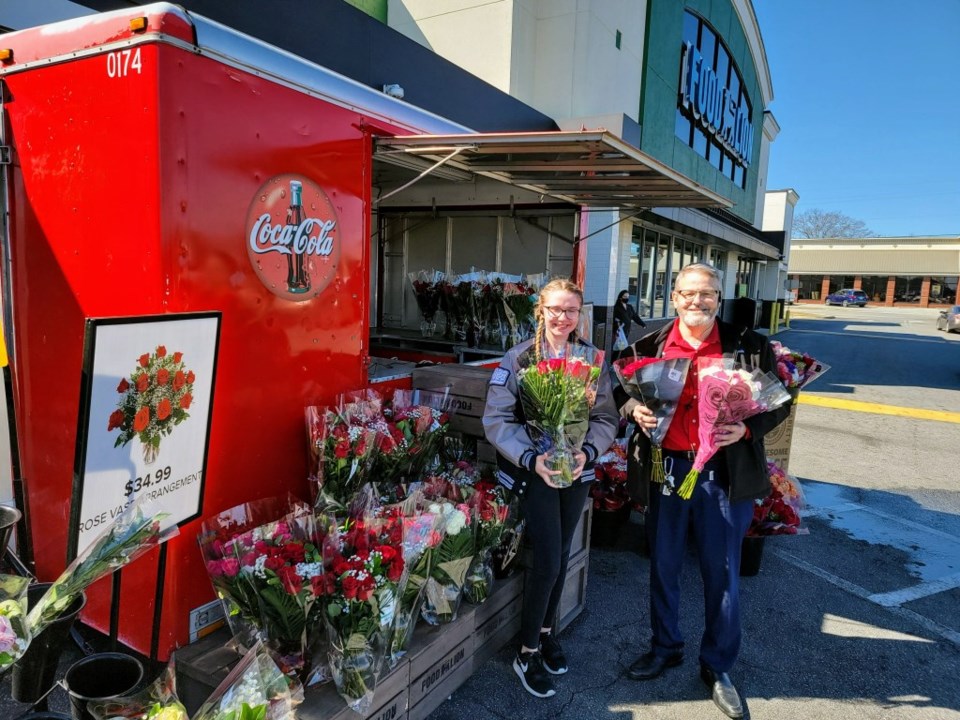 "We have been very pleased with our inventory, selection and pricing this year", said Tod Marsh. "It is not too late to get a special gift for Valentines. We will be here selling into the evening as long as we have inventory."
Last year Food Lion was closed due to the reset of the store from Bi-Lo to Food Lion.
The good news is for all of you who have procrastinated, there is still hope for you. Any of these great local businesses are ready to make this the most special Valentine's.