When Statesboro's Holiday Inn Express General Manager, Ted Hasbrouck and his team opened the hotel on March 5, 2020 on his birthday, he never imagined what would happen next. The locally owned hotel had underwent a $5 million transformation in which the hotel was gutted and completely rebuilt.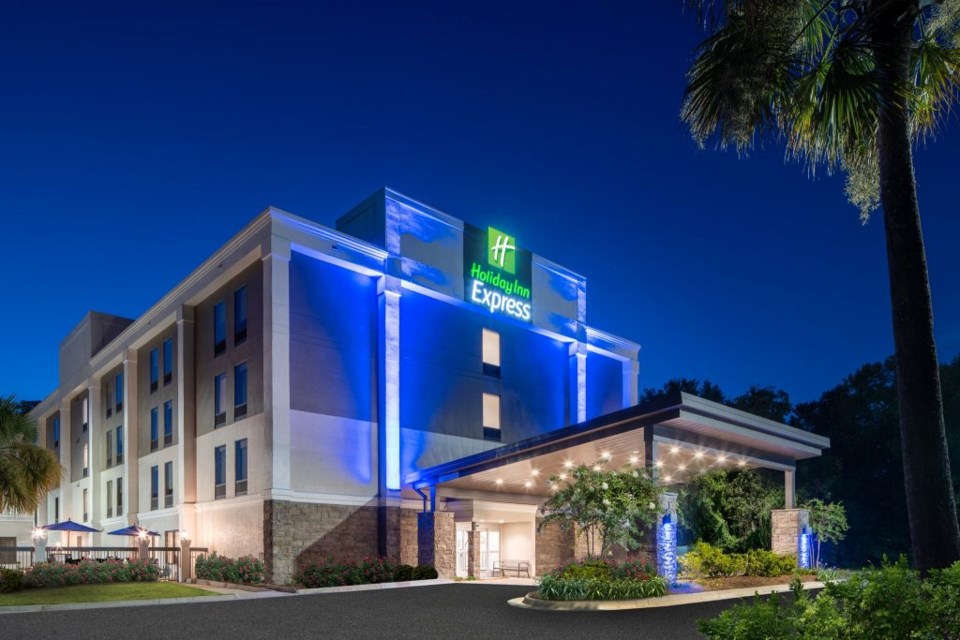 The renovation project was a major step forward in the Blue Mile restoration project of downtown. The hotel has become a centerpiece of the one mile of South Main that stretches from the entrance of Georgia Southern University and the center of downtown.
One week after the hotel opened on March 5, 2020, the entire county shut travel down due to COVID. They went from having a hotel full of reservations to seeing it all disappear.
Through a lot of creative work they Holiday Inn Express team never closed the hotel, even temporarily. They chipped helping where they could including helping prepare fabric used to make mask for front line workers and accommodating traveling medical workers to our community.
Last Friday, March 5, 2021, they celebrated their one year anniversary and another birthday for Ted.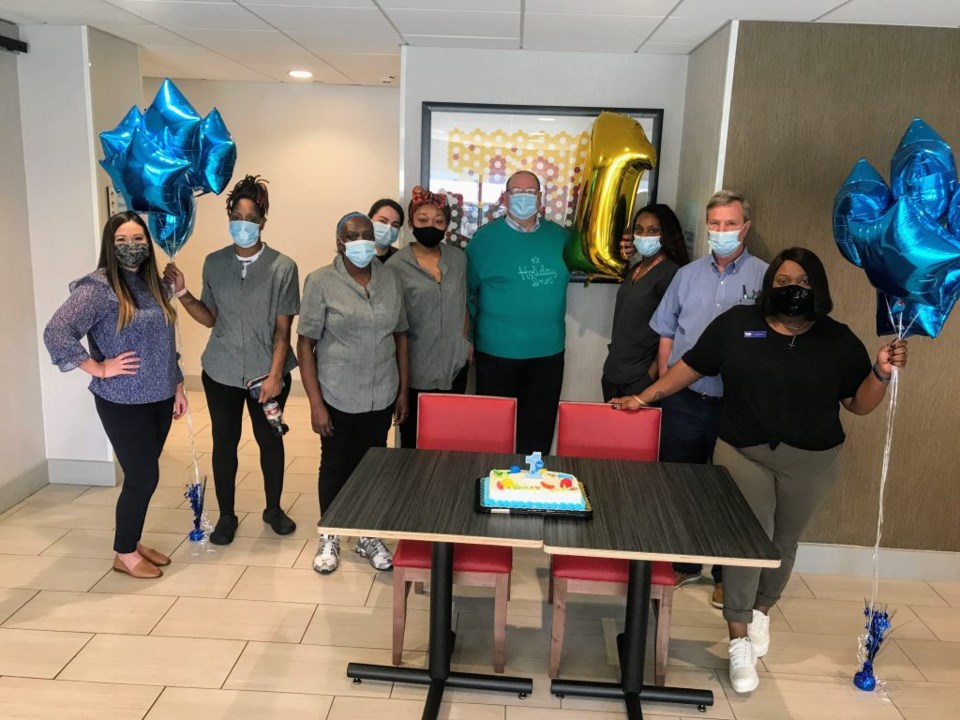 According to Meagan Lee, Sales Director, they are seeing business return. In fact, this weekend was one of their best ones to date. The hotel is seeing lots of construction workers, guest in town working on the movie and business travelers. With the start of GS baseball, they are again seeing leisure travelers also. Watch the full interview with Meagan to hear about this crazy year of COVID.
Recently Holiday Inn corporate recognized the hotel as being in the top 10% in the nation in customer satisfaction and for reaching 100% on their IHG quality inspection. Both are tremendous accomplishments in a normal year, but in the world of COVID this even more incredible.
The team is very excited about 2021 and ready to see construction begin on the Blue Mile and the Creek on the Blue Mile. Both will only enhance the attractiveness of the Holiday Inn Express downtown.