With Bulloch County now having a direct link to a positive COVID-19 case, we invited Dr. Ruthie Crider, a Statesboro resident and Emergency Room Doctor at East Georgia Regional Medical Center, to help answer questions many of you have regarding our communities' preparation and what you can do to prevent getting the virus.
Dr. Crider is on the front line of preparing our community for COVID-19 and will be instrumental in helping get our community through this.
This interview is 20 minutes long and is very informative. We really appreciate Dr. Crider taking time out of her very busy schedule to help answer our questions.
Highlights:
Even if you were to test positive for COVID-19, you will be treated at home with over the counter medication
Only Critical patients will be hospitalized – Do NOT go to the ER to get tested or if you generally feell ill
Call your physician
If you are sick – stay away from others – do not go to work or school
Symptoms: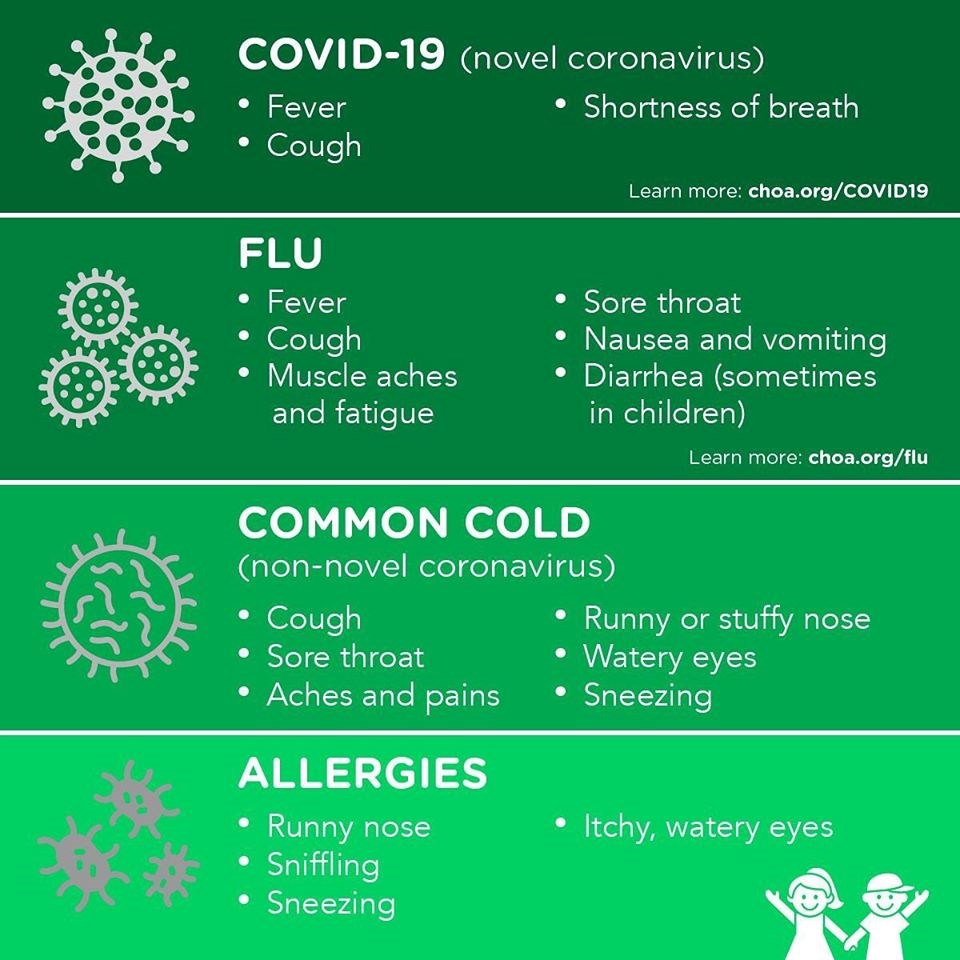 Prevention:
Wash your hands for 20 seconds with soap
Social Distancing – stay at least six feet away from others – especially if they are sick
Do NOT shake hands or HUG
AVOID crowds
Stay away from others who are sick
Social Distancing:
Patronize local businesses when possible – but be aware of social distancing
Consider getting food to go or having it delivered
When shopping for groceries or other items, be aware of surroundings and stay away from other people
Flattening the Curve:
By taking drastic measures such as staying away from crowds, the goal is to slow the spread of the virus so we do not overwhelm local hospitals, urgent cares and doctor offices. This will help ensure they have resources to take care of the most critically ill patients.
DO NOT GO TO THE EMERGENCY ROOM UNLESS IT IS A LIFE OR DEATH CASE