Leaders from Statesboro and Bulloch County joined TravelCenters of America leadership in cutting the ribbon on the new Statesboro Travel Center on Wednesday, October 26, 2022. The TA Express opened earlier this month in the newly renamed Bruce Yawn Commerce Park located at Hwy. 301 South and Interstate 16.
Even without the large exterior signage that can be seen from the Interstate the store has done very well and has met expectations.
"We are excited about what the store is doing now and what the future looks like," said Tim Cahill, TA District Manager. "We are doing very well for what we have here. We are very pleased."
The commerce park is also home to Aspen Aerogels which is unders construction now, behind the TA Express. The two story Aspen Aerogels plant can also be seen from Interstate 16.
The Ribbon Cutting Ceremony
Timmy Rushing, Vice Chair, Bulloch County Commission opened the Statesboro-Bulloch County Chamber of Commerce Ribbon Cutting Ceremony by thanking TA for selecting Statesboro as their new home. Rushing shared that the property adjacent to TA had been in his family for six generations. He recalled when Hwy. 301 was a two lane road and Interstate 16 did not exist.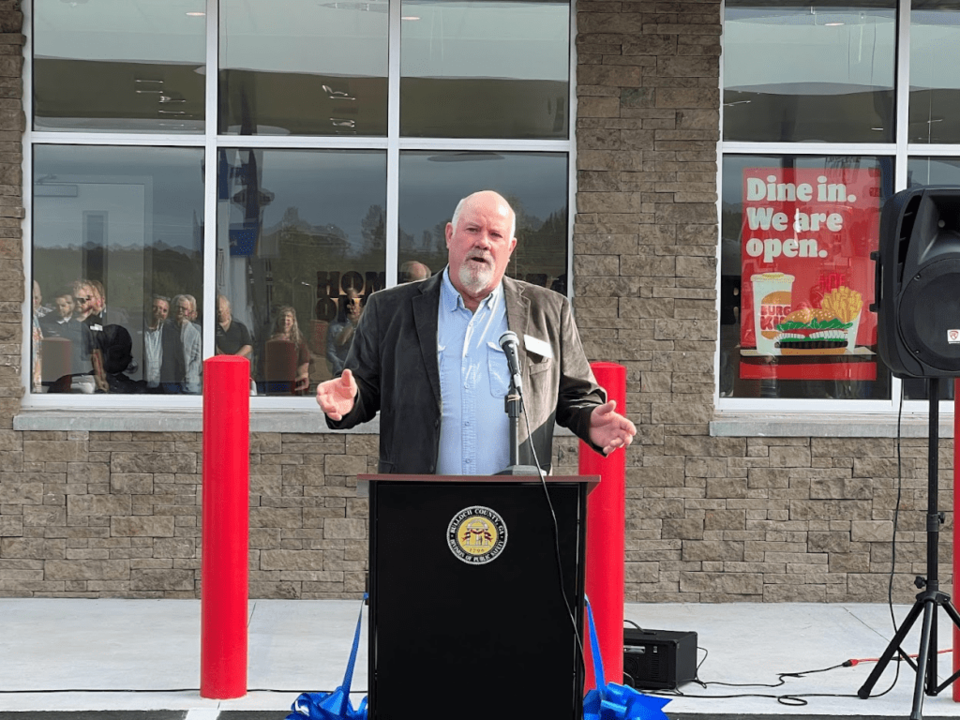 Curt Deal, Bulloch County Commissioner and member of the Development Authority of Bulloch County spoke on behalf of the Development Authority as Vice Chair. He thanked TA Express for selecting our community. He went on to explain that when the development authority purchased the land 10 years ago they hoped that not only industrial growth would come, but retail and restaurants as well.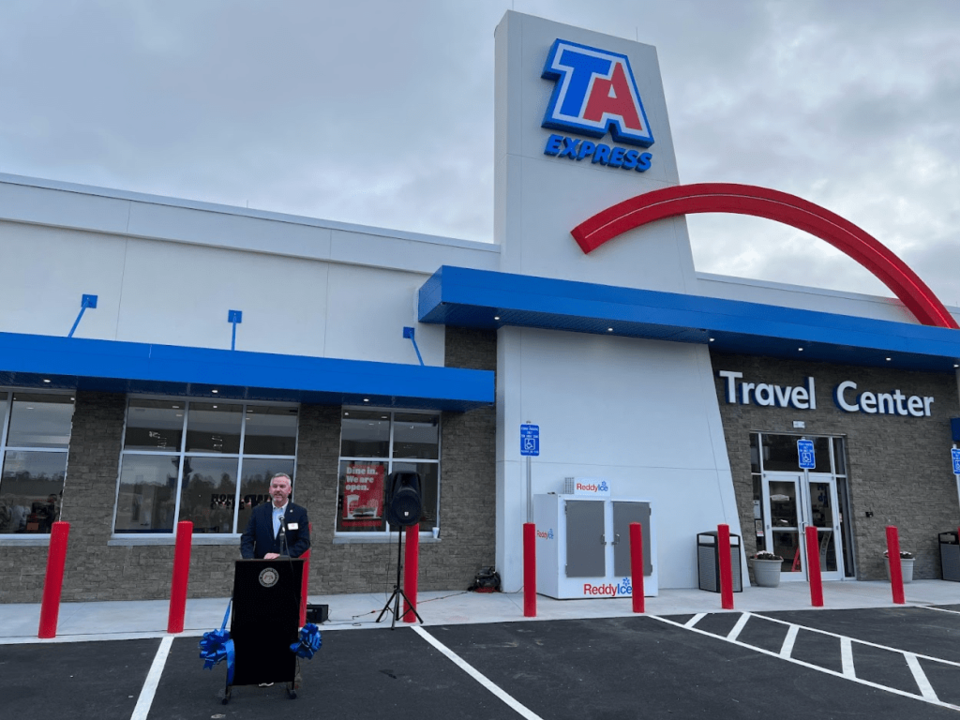 "When we began our relationship with Travel Centers of America we knew that we had found a great partner for this exit. Now as we look forward to the coming growth to this exit and our county we are confident that this TravelCenters of America TA Express will serve as a focal point for development," said BCDA Vice Chair Curt Deal. "Thanks again for choosing this site and for bringing this great facility to Bulloch County."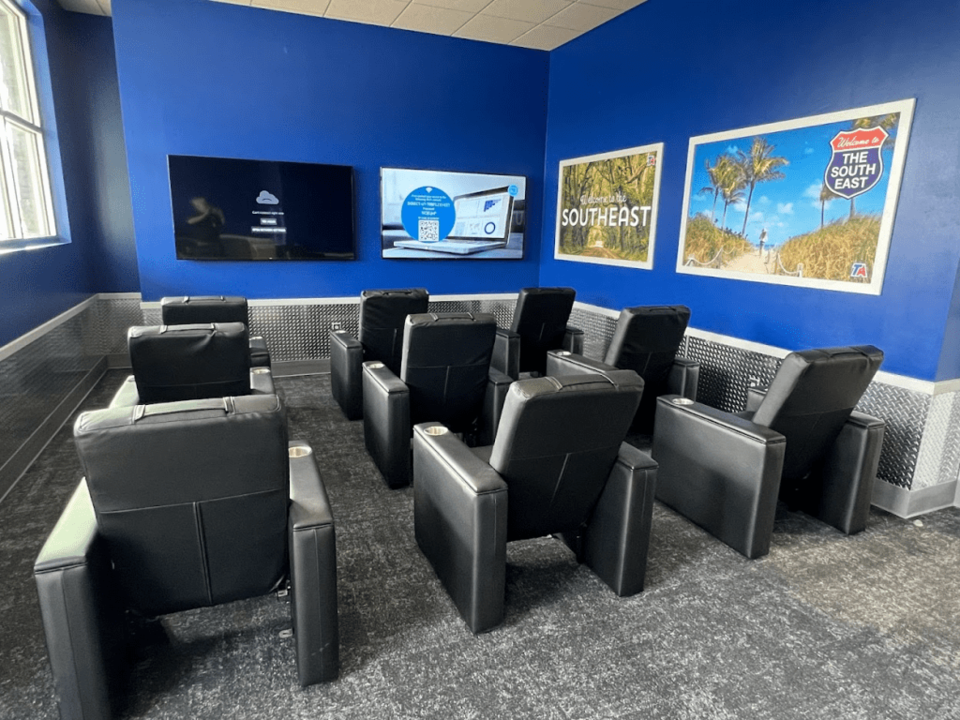 "I moved here about 16 months ago along with our entire management team as well. I can't say enough positive things about the community, the City of Statesboro and Bulloch County. We have really, really enjoyed being here and becoming a part of this community. It has been a great welcoming and we really enjoy living here, said Tim Cahill, District Manager for TA.
"The team put in a lot of hours, a lot of time away from their family to open this site. This was a huge commitment on their part and I certainly want to thank all of them including Chris Hill our Site Manager, who did an awesome job with the opening as well as Megan Collins our Store Manager."
Cahill expressed his appreciation for the City of Statesboro and Bulloch County for how wonderful they have been through the process of building the new travel center.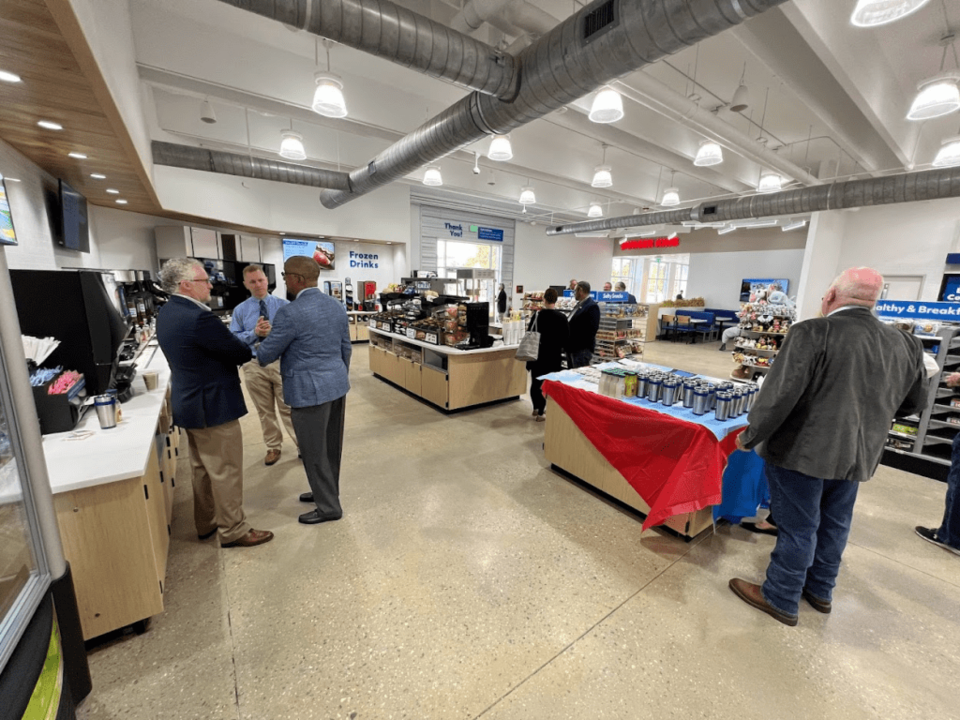 The Statesboro location has hired 50 employees. All but three are local hires from Metter, Claxton and Statesboro areas.
This site is their first site built with their new TA Express design. The store will serve as a showplace for their future franchisees to review. It is a little smaller store than they would typically build. But it still has all the amenities to make sure every traveler, from the professional driver to citizen travelers, has everything they will need when they stop in here.
Whether it is the Burger King restaurant, grab and go food program, TV lounge, convenience items and even a dog park customers will find everything they need. The site also includes a three bay professional truck shop for drivers.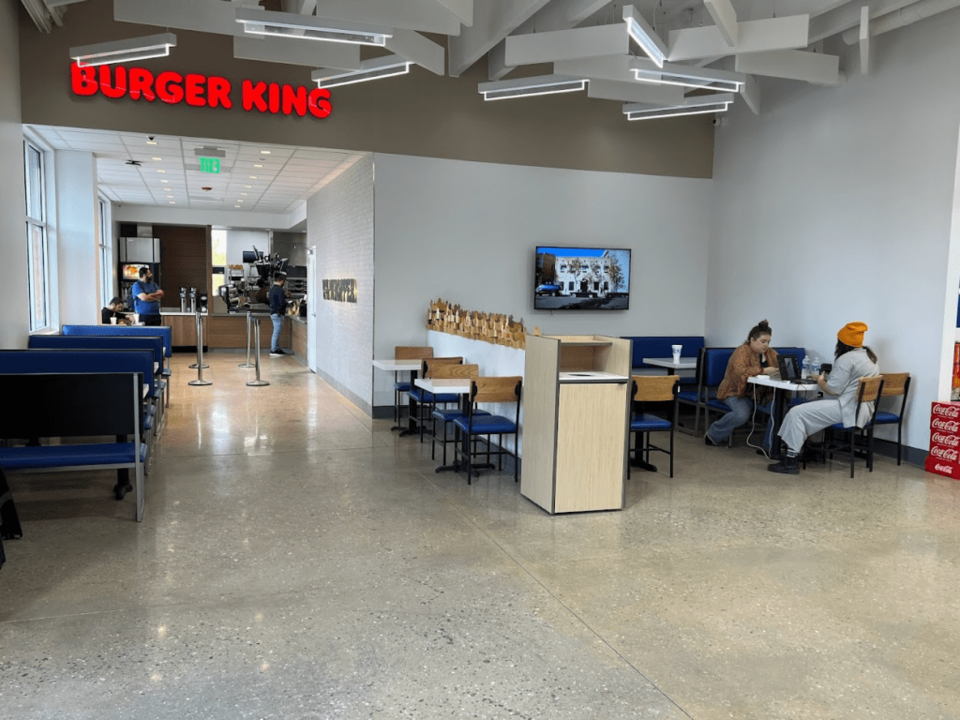 TA donates $2,500 to OTC
TA's Cahill welcomed Lori Durden, president of Ogeechee Technical College (OTC) to the podium and presented her with a $2,500 contribution to support the technician program.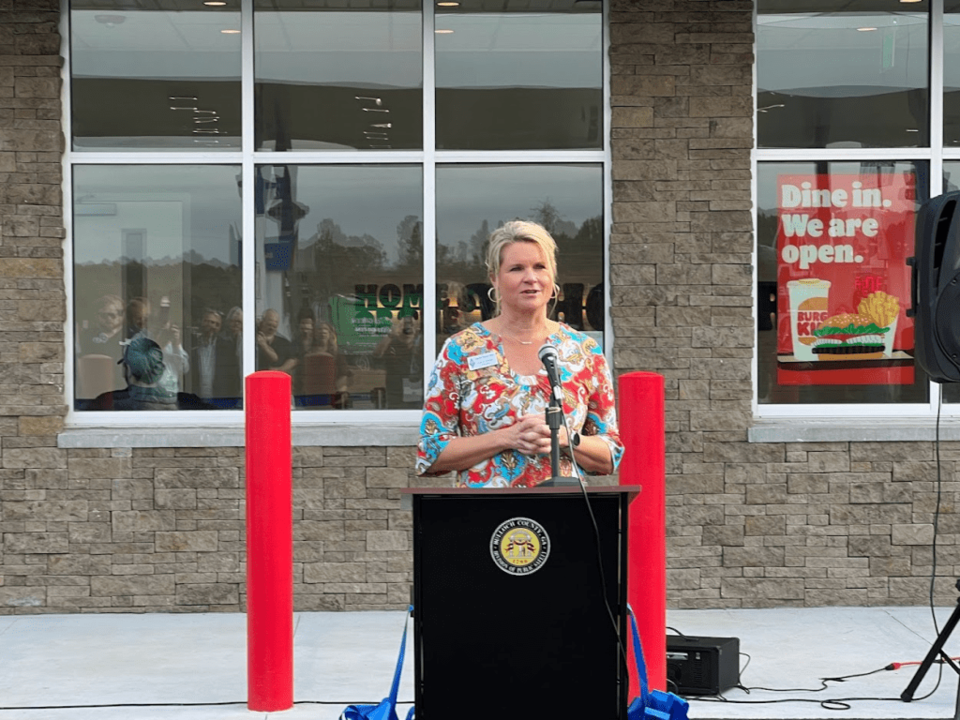 "This $2,500 will go a long way in helping students bridge the gap between what financial aid doesn't pay and what the student has to pay before starting classes," said OTC President Lori Durden. "This $2,500 will go to help students further their education in OTC's diesel technology program which is a wonderful fit for Travel Centers of America. Our students need opportunities, they need good jobs whether it is internships, apprenticeships or after they graduate a place to go and start a good career. Even more reason this is a perfect fit and we thank you."
Durden also pointed out that OTC has a commercial truck driving program which hopefully graduates of will become TA Express customers as well.
TA Express is open 24/7 365 days a year including in-bay service and roadside assistance. The Burger King is open daily from 6am to 11pm. They also have 125 truck parking spaces.
https://griceconnect.com/2022/10/travelcenters-of-america-statesboro-travel-center-now-open/
https://griceconnect.com/2021/11/travelcenters-of-america-breaks-ground-on-statesboro-travel-center/