Update 2/9/23: A 27 year old man with a Twin City address died on Wednesday, February 8, 2023 in a crash in the City of Statesboro according to Bulloch County Coroner Jake Futch. Futch identified the man as Samson Frew.
Bulloch County 911 dispatched Bulloch County EMS, GSP, Statesboro Police Department and Statesboro Fire Department to a three vehicle crash at the intersection of Azalea Drive and South Main Street at 2:13 pm Wednesday.
The motorcycle struck a SUV with enough force to flip the SUV onto its side striking a third car. The driver of the motorcycle was transported to EGRMC in critical condition where he later died.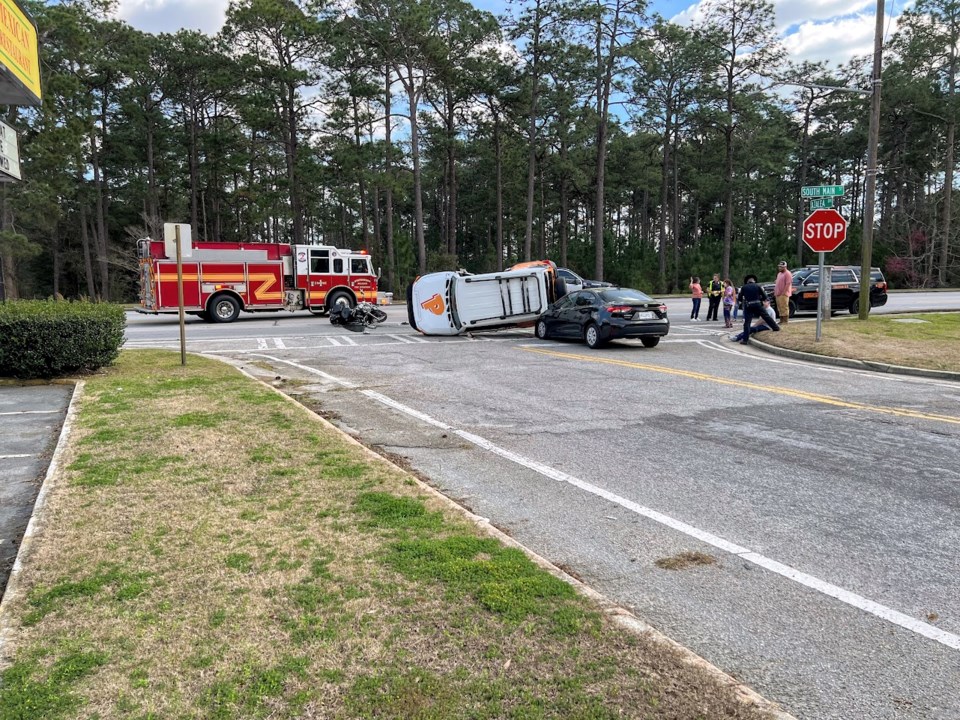 None of the other occupants in the other two vehicles were transported to EGRMC.
Georgia Southern Police officers assisted Statesboro Police officers in rerouting traffic for several hours while GSP Troopers investigated the accident.
An accident report nor additional details regarding the accident are available at the time of this story as GSP Troopers are continuing their investigation.
Grice Connect extends condolences to Frew's family and friends.
Wednesday's Grice Connect Facebook Traffic Alert for the Accident