Bulloch native and long-term attorney Michael Classens announced his candidacy for the State Court Judge of Bulloch County. The Judgeship is currently held by Joseph L. Cushner who is also a Bulloch native. Cushner was appointed to the State Court of Bulloch County by Governor Brain Kemp in March of 2020 and will be running as well.
Qualifying will be held the week of March 7, 2022. Since this is a non-partisan position the election will be decided on May 24, 2022.
"I ask Bulloch County to give me this opportunity to bring the depth and breadth of my 37 years' experience to the State Court Bench and to emulate the dozens of esteemed Judges before whom I have had the privilege to work and learn over parts of 5 decades, said Michael Classens. "It seems appropriate to share that wealth of resources on a broader scale, from the bench of the Bulloch County State Court, as a proper "next chapter" in a career that was only made possible by the citizens who have asked for my help over 37 years."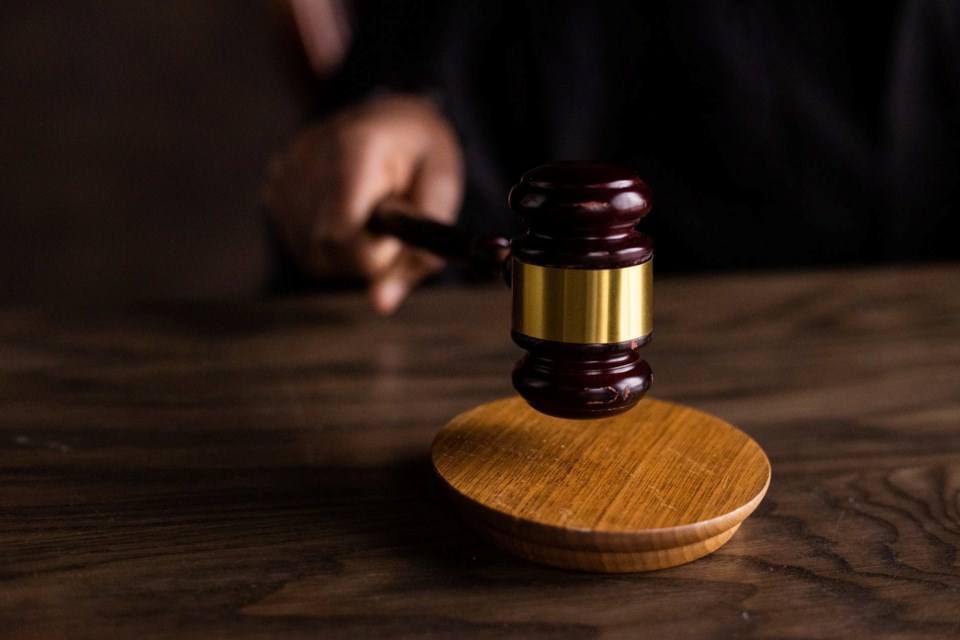 Classens was admitted to the Georgia Bar in June 1985 and has practiced law from a base in Bulloch County over the 37 years since. Initially he was with Allen, Brown, Wright and Edenfield; that firm became Allen, Brown and Edenfield; in 1989 he established a sole practice; in 1993 he rejoined Francis Allen to form Allen and Classens; in 1996 he rejoined his former partners to create Edenfield, Cox and Classens; they added Marc Bruce in 1999 and Edenfield, Cox, Bruce and Classens existed through 2017, at which time he again went into solo practice at Classens Law on Crescent Avenue in Statesboro.
Through his professional career Classens has been admitted to the bar of every court in Georgia including State, Superior, Probate, Magistrate, Municipal and others; the Georgia Supreme Court and Court of Appeals; Federal Court in the Southern, Middle, and Northern Districts of Georgia; the 11th Circuit (formerly the 5th) Court of Appeals and the United States Supreme Court.
His practice has included virtually every area of civil and criminal practice, from traffic violations to murder cases, personal injury, business litigation, contractual disputes, divorce, wills, estates, and administrative practice. He has seen multi-million dollar recoveries for clients and have protected the constitutional and statutory rights of citizens accused of crime, throughout the entire state of Georgia.
Classens has appeared in more than 70 different courtrooms from Atlanta to Macon to Augusta to Savannah and from Columbus to Albany to Brunswick, and all points in between. On a few occasions he has also been granted pro hac vice status to represent clients in specific cases in South Carolina and Florida.
Growing up in Statesboro, he attended Sallie Zetterower, Mattie Lively, Statesboro Junior High and Statesboro High School, graduating from the latter in 1973 and being named Bulloch County STAR Student in that year. He received a bachelor of science in psychology from Georgia Southern College (now University) in 1978 and attended law school at the University of Tennessee in Knoxville from 1981-1984, earning a Doctor of Jurisprudence degree in May, 1984.
"Judge Francis Allen offered me a position with the firm during the summer of 1984, while I was awaiting the start of a job in Atlanta in September, and then convinced me to stay on as an associate attorney," said Michael Classens. "For that persuasion, I am forever grateful, as Bulloch County has been wonderful for me. My two daughters, Jessica and Carolina, were born and educated here, and now a generation of granddaughters, Michael Lillian and Willow Louise, can say the same."