The Dirty Paws Pet Wash LLC officially opened in downtown Statesboro on Wednesday, December 28th. Its mission is to serve local pet owners in need of a quick pet grooming option.
This self-serve washing station offers a step-by-step system to conveniently give your pet a speedy shampoo and rinse. The pet-wash is located at 18 E. Cherry Street in the parking lot next to the Downtown Statesboro Dog Park. The washing station is available for use from 8am-10pm daily.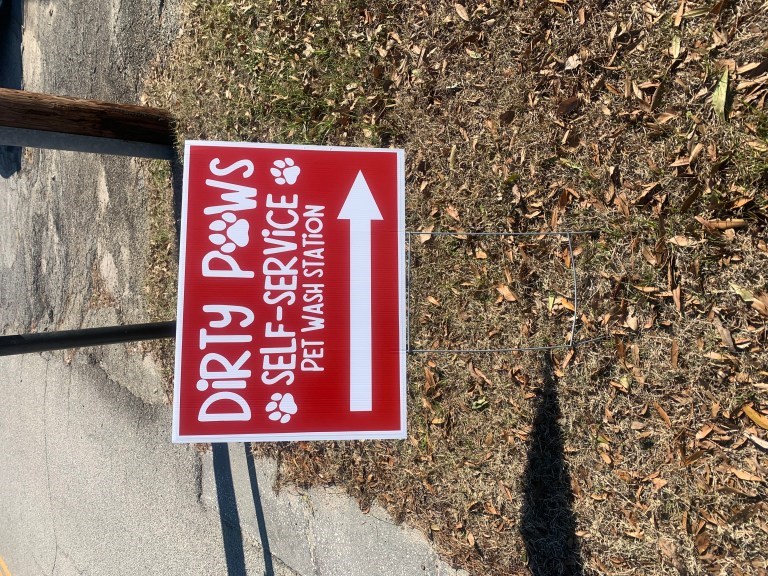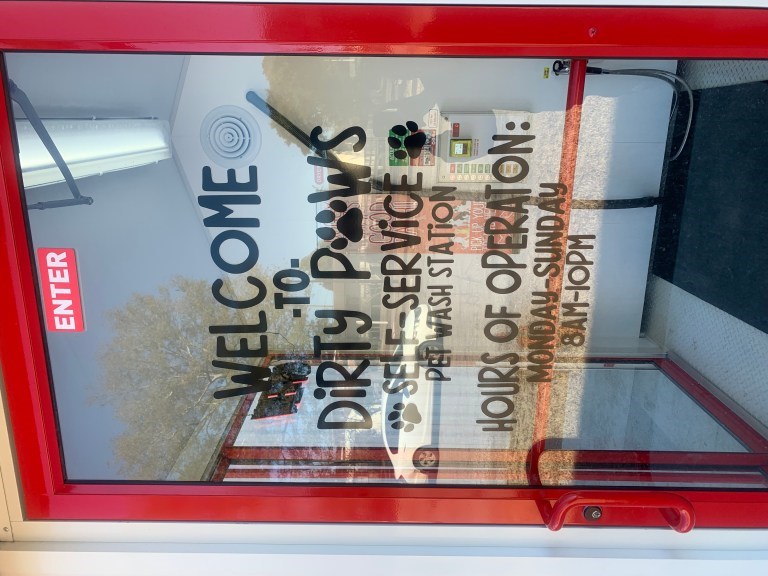 After identifying the need for a convenient pet-washing option in the Statesboro area, Brian Smith began the leg-work for this new project. Smith partnered with the Downtown Statesboro Development Authority to bring his project to fruition.
The station's proximity to the dog park is extremely helpful for park-going dog owners especially. It provides them with an easily accessible option for washing their canine companions after hours of park play.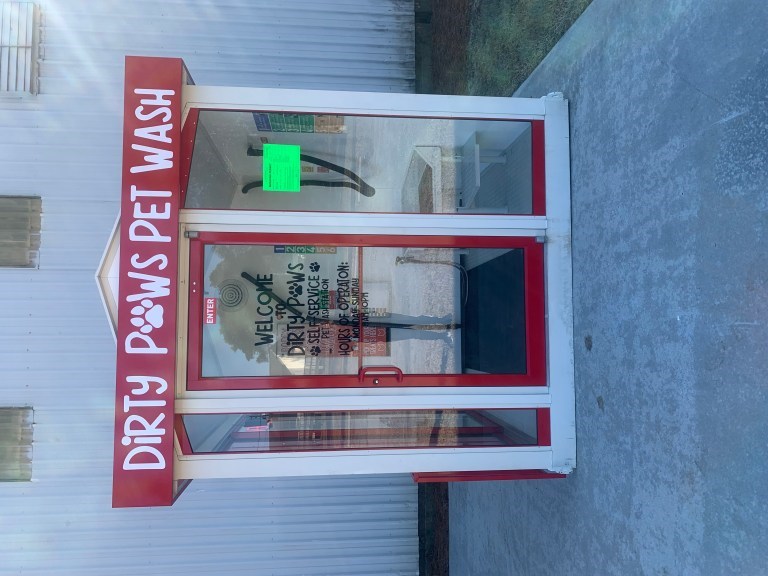 Upon stepping into the wash, there are step-by-step instructions listed on the wall for self-serve use. Pet owners can choose from the available shampoo options ranging from the Oat Shampoo to the Tearless Shampoo. After selecting the shampoo type, users are directed to follow up with the standard conditioner. After conditioning, further treatment options include a flea and tick treatment, as well as a pet deodorizer wash.
The wash concludes with a blow drying option for a soft, fluffy finish. The final step prompts its users to apply tub disinfectant to the tub area and walls. This measure ensures the safety and sanitary needs of all dogs and owners visiting the shared environment.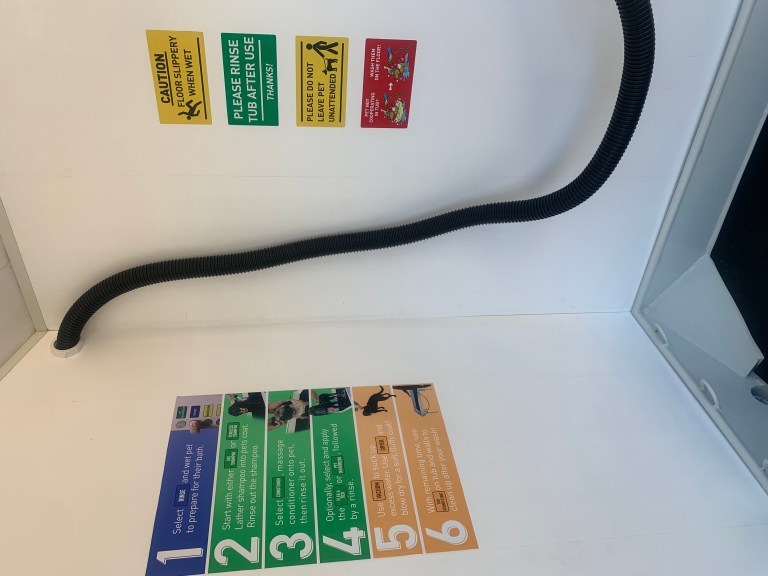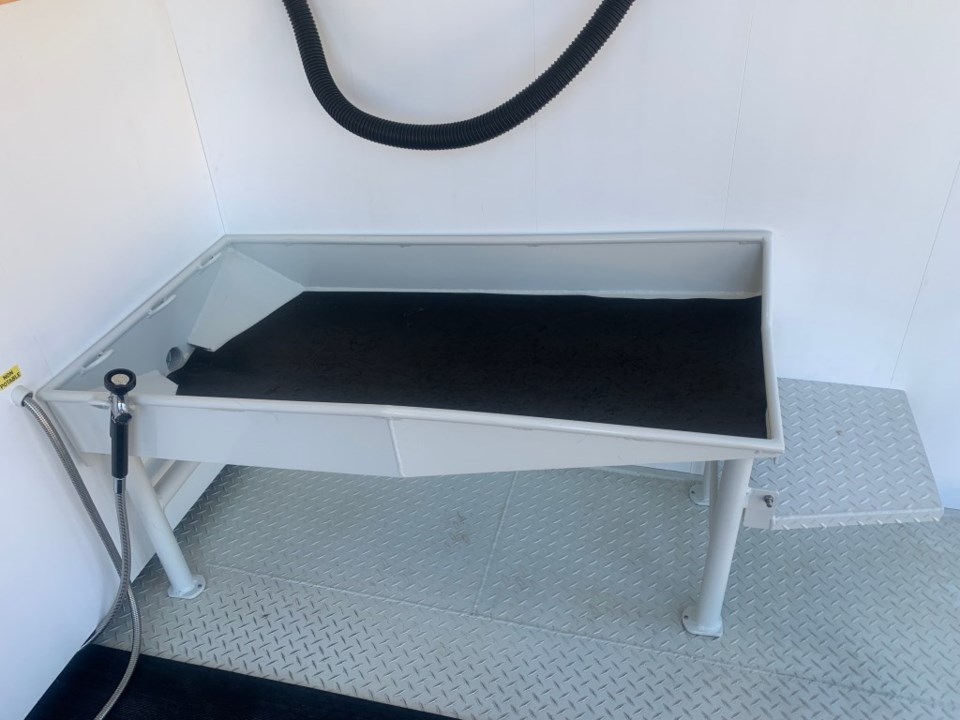 For pets who are squirmy during bath time, there are three different tie points at the front of the main wash tub.
The cost for the pet wash is $15 for 20 minutes of use, payable by credit card.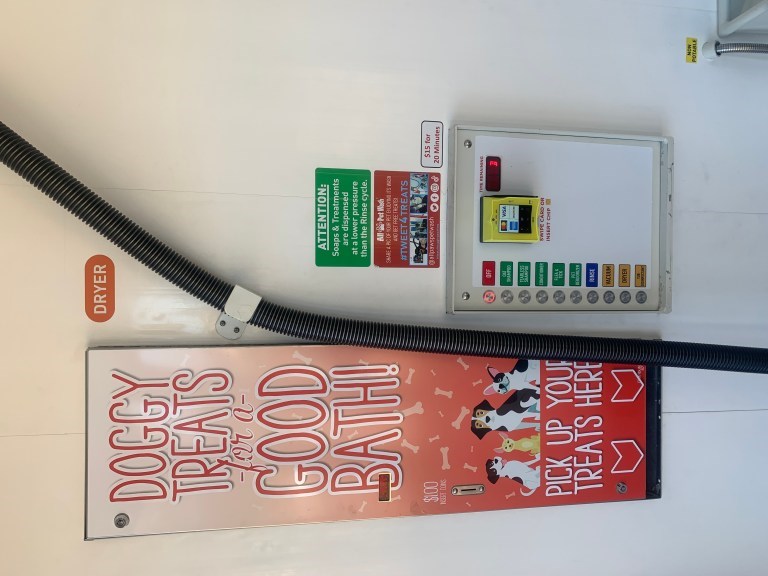 DPPW management will be installing a groomer's pole in the coming weeks to facilitate an easier washing process. Other amenities to the pet wash include a doggy treat dispenser for a successful bathing experience. Finally, social media tags are displayed on the walls to motivate pet owners to share the fun of their local pet washing adventure!
For more information on the Dirty Paws Pet Wash, please visit their Facebook page. You may also contact owner Brian Smith at (912) 536-6468 for more support.
For more information on the Downtown Statesboro Development Authority and its local projects, please email mainstreet@statesborodowntown.com.