Two people were transported to East Georgia Regional Medical Center (EGRMC) after an early Monday morning house fire. One female was removed by Bulloch County Animal Control Officer Joey Sanders.
Bulloch County 911 dispatched Bulloch County and Statesbro Fire to a house fire in the 7700 block of Old River Road in Bulloch County at 7:41 am on Monday, November 20, 2023. The fire was reported by a Bulloch County Animal Control Officer Joey Sanders who was in the area and saw smoke coming from the home.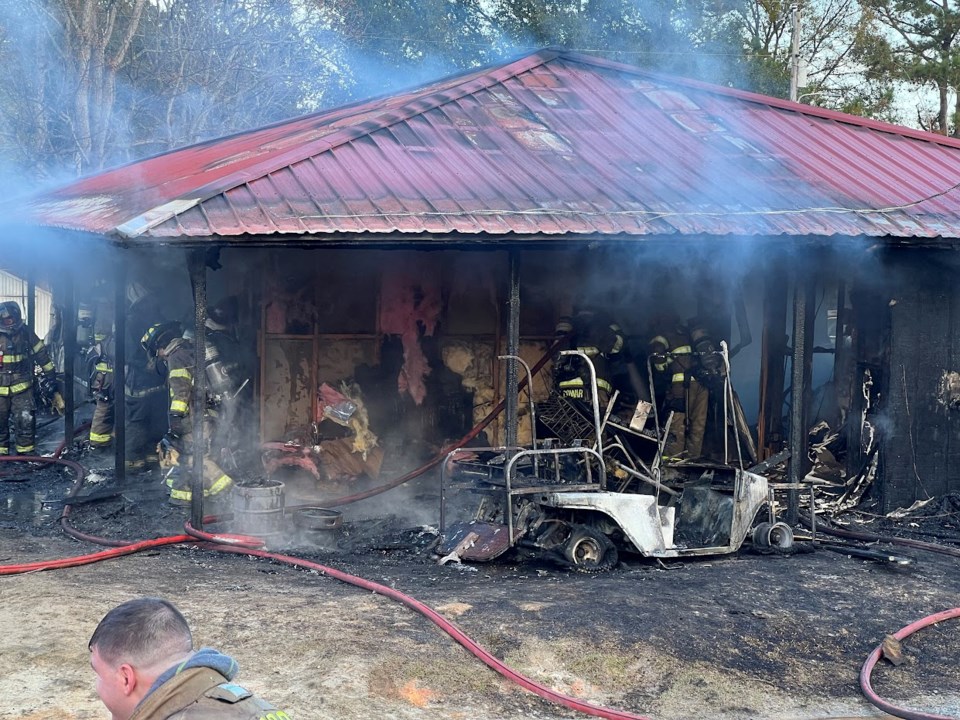 A male occupant of the home was able to escape, but a female was unable to get out. Sanders heroically entered the burning home and toted the female out of the house. Bulloch County EMS Paramedics transported both the male and female occupants of the home to EGRMC with non-life threatening injuries. Sanders was not injured in the fire.
The first engines on the scene reported heavy smoke and fire coming from the home and requested additional assistance. Firefighters made an aggressive attack and knocked the fire down quickly. Firefighters remained on the scene for a couple of hours extinguishing hot spots and making sure all of the fire was extinguished.
Fire command on the scene requested assistance from the American Red Cross Disaster Action Team to provide temporary assistance to the occupants of the home.
Bulloch County Fire investigators will conduct a routine cause and origin investigation.