Bulloch County 911 is reporting trees down across the county. Many have downed power lines.
A severe thunderstorm moved through Statesboro and Bulloch County on Tuesday, June 14 around 1:30 pm and dumped heavy rain, high wind gusts and hail.
At 1:40 pm a majority of the city of Statesboro remains without power. This is effecting businesses and red lights around the city. Use caution when driving in the area.
Excelsior EMC is reporting 3,182 without power and Georgia Power is reporting 1,824 without power.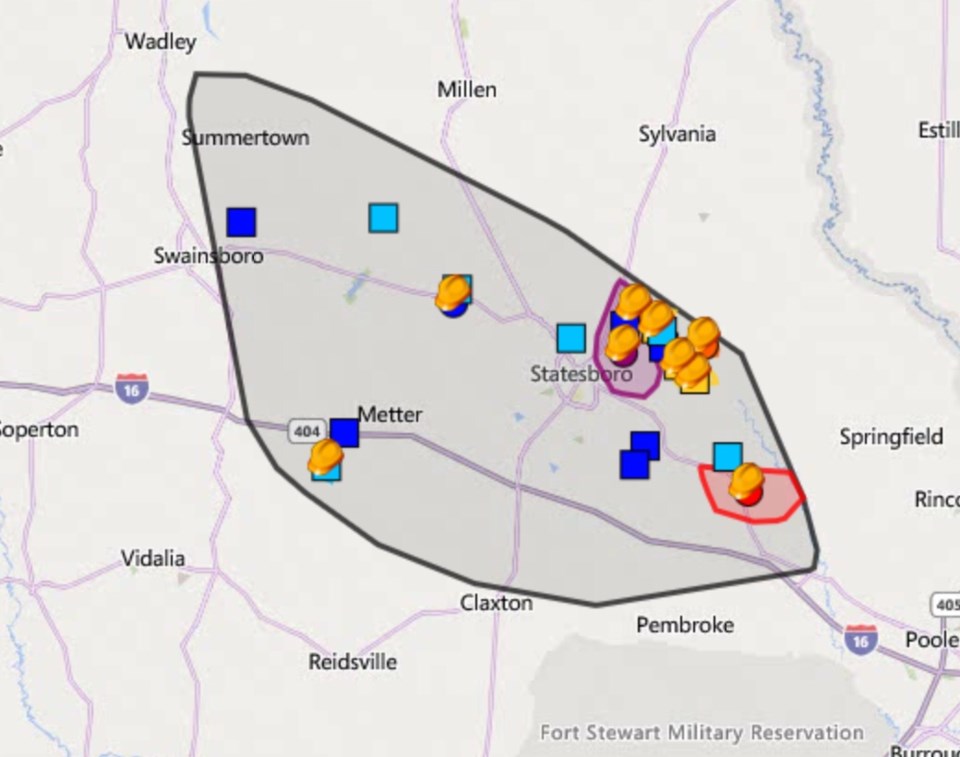 Both power crews are working to restore power. Georgia power is estimating to have power restored downtown by 3:00 pm.