A Statesboro family shares praise and gratitude for firefighters, police and EMT's rapid response to a fire in their home on Saturday.
Bulloch County 911 dispatched Statesboro and Bulloch Firefighters to a house fire on Donaldson Street in the city a little after noon on Saturday, January 30, 2022.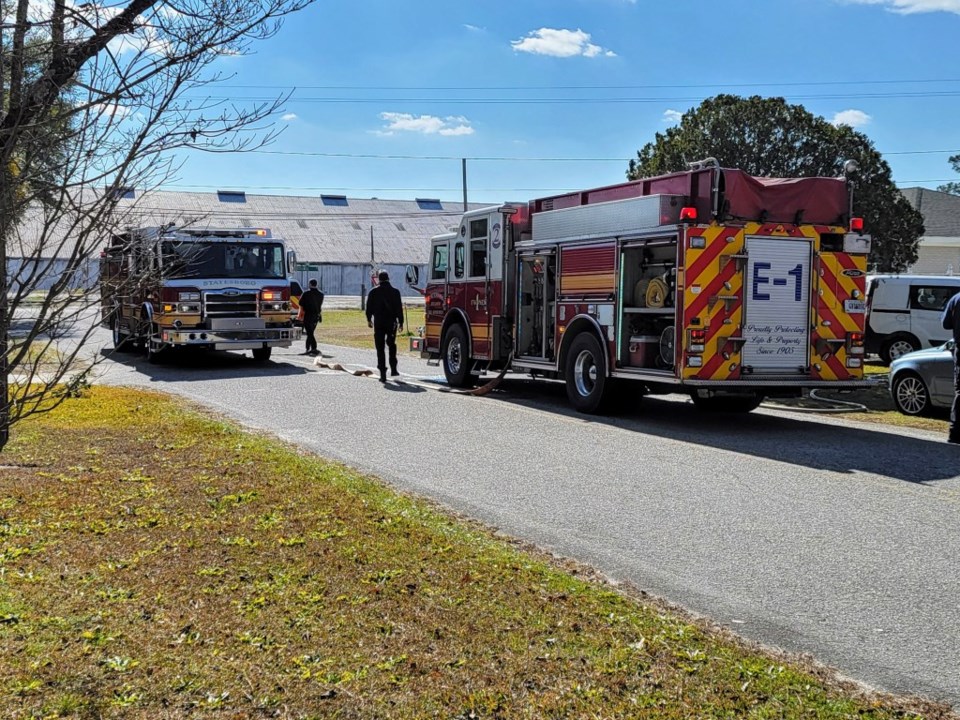 When SFD Engine One arrived on the scene they reported light smoke coming from the attic area of the home.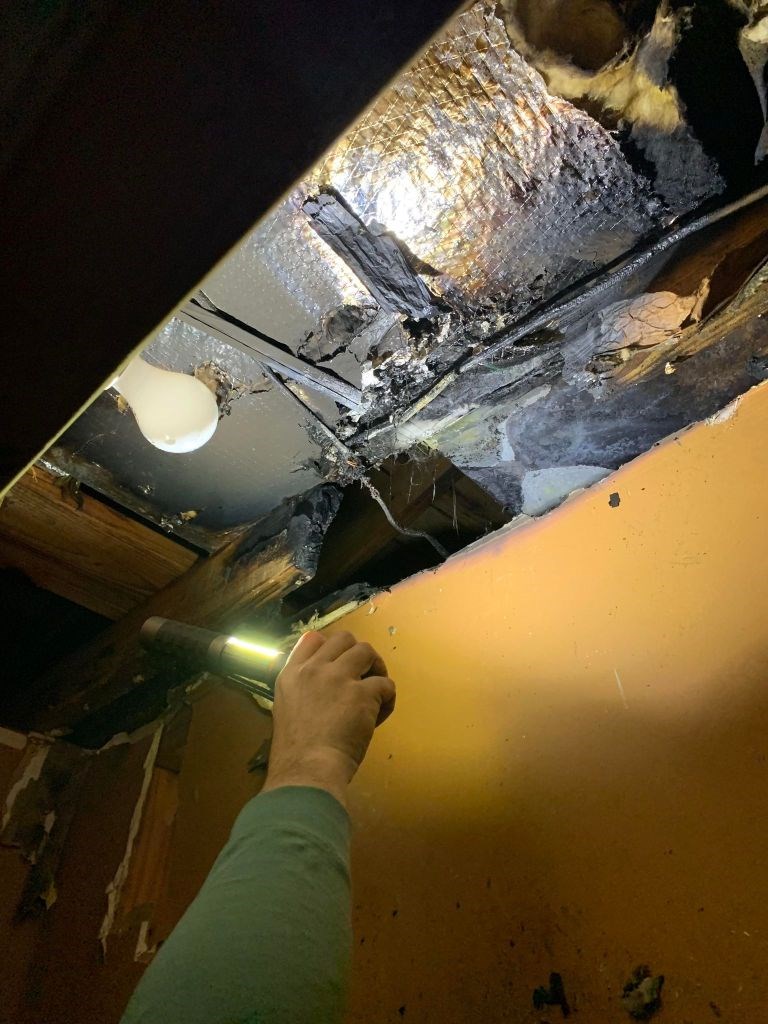 Once SFD and SPD made sure all of the occupants were out of the home they made a rapid and aggressive attack of the fire which seemed to be contained to the attic area above one room in the home. The fire appeared to have began in the HVAC system in the attic.
The home contained fire, smoke and water damage which required the power to be disconnected from the home.
SPD responded to make sure all occupants were out of the home and to manage traffic control. Bulloch County EMS also responded to the scene and evaluated the homeowners at the scene. No one was transported to EGRMC.
Scary moments for homeowners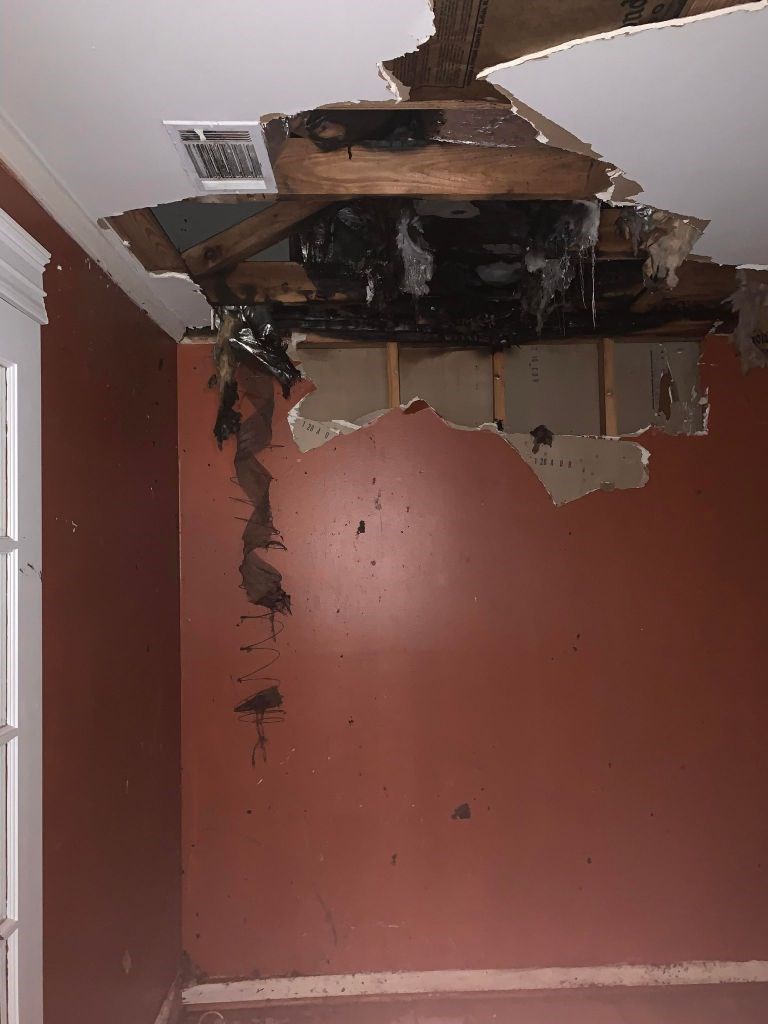 Homeowners, George and Alberta Deal were in the house when they began to see and smell smoke. They called 911 and evacuated the home.
The Deal's daughter-in-law Sally Anne Deal shares praise for the emergency responders for their quick response and professionalism in not only fighting the fire, but the time they spent on the scene making sure the fire was out and the home was secure.
"George and Alberta are in their 80's and this was just so stressful for them. The compassion, kindness and professionalism of the firefighters, police and EMT's was very reassuring," said Sally Anne Deal. "The house will take some work to get it back to where they can live there again. Thank goodness this didn't happen in the middle of the night. Had the firefighters response not been so quick and efficient this could of been a much different story."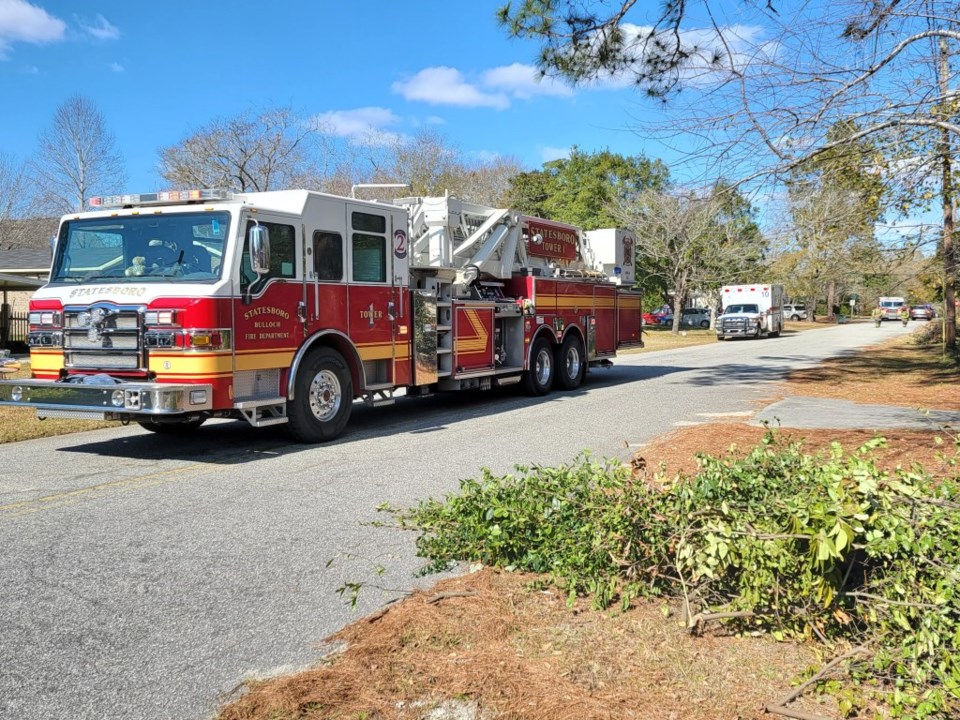 Deal encourages others to support these important agencies in any way that they can. When they needed them most, they were there for them and they will never forget that.