Leaders from Georgia Southern University, East Georgia State College, Ogeechee Technical College, City of Statesboro, Bulloch County Commission and the Bulloch County Development Authority came together to honor and thank the local delegation of State Legislators.
The State Legislators appreciation dinner was held in the building named for the late Senator Jack Hill on the campus of Ogeechee Technical College on Tuesday, June 13, 2022.
Not only were the legislators honored, but they also recognized and honored each of their spouses.
Dr. Sonny Perdue, Chancellor, University System of Georgia and Mr. Greg Dozier, Commissioner, Technical College System of Georgia were special guest for they event. Both Chancellor Perdue and Commissioner Dozier were very complimentary of the local delegation and thanked them for their continued and unwavering support of higher education in Georgia.
Honored were:
Jo Ann Hickman spouse of Senator Billy Hickman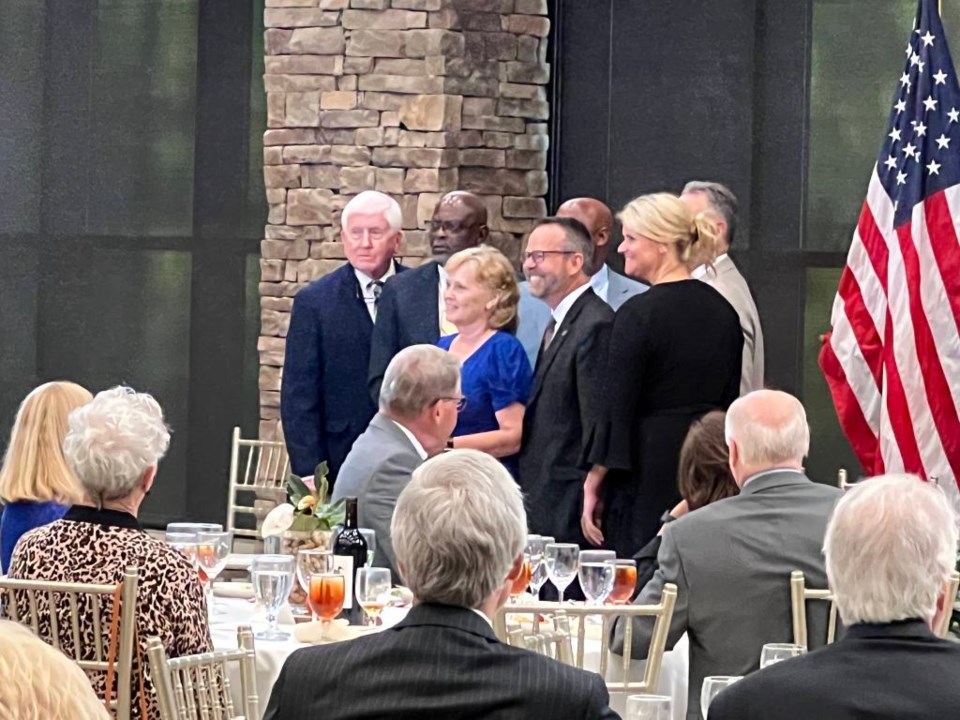 Carol Parrish spouse of Representative Butch Parrish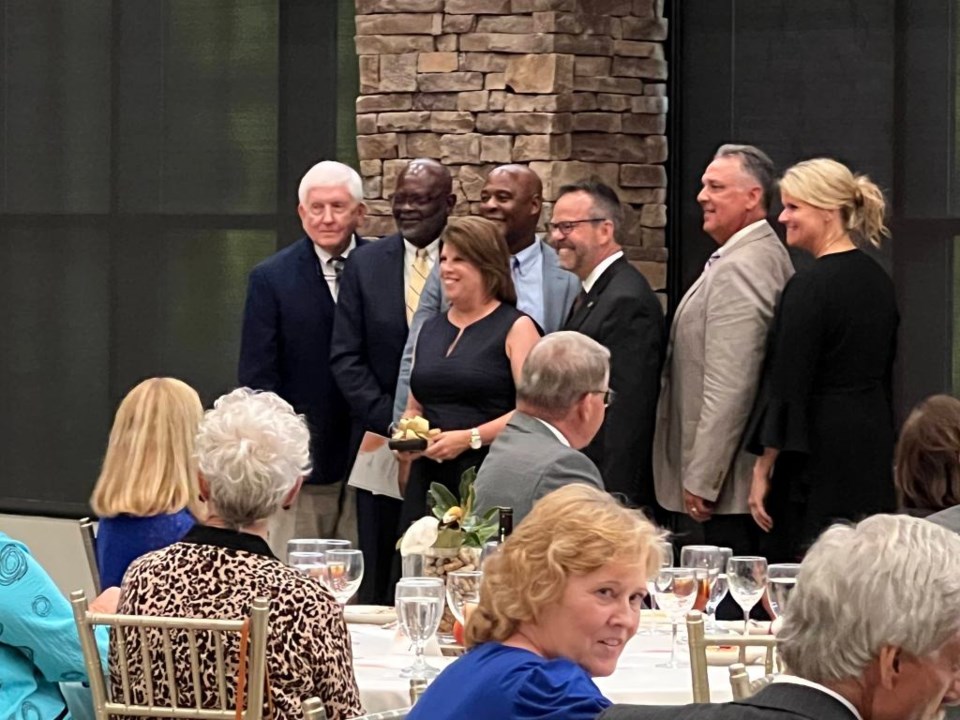 Hughie Tankersley spouse of Representative Hughie Tankersley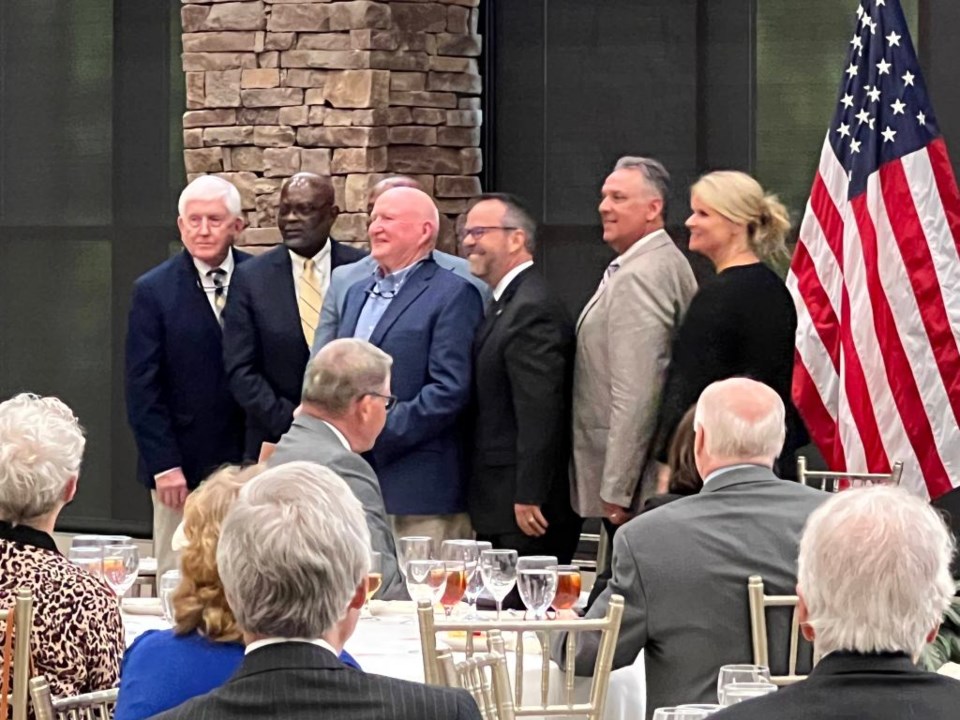 Senator Billy Hickman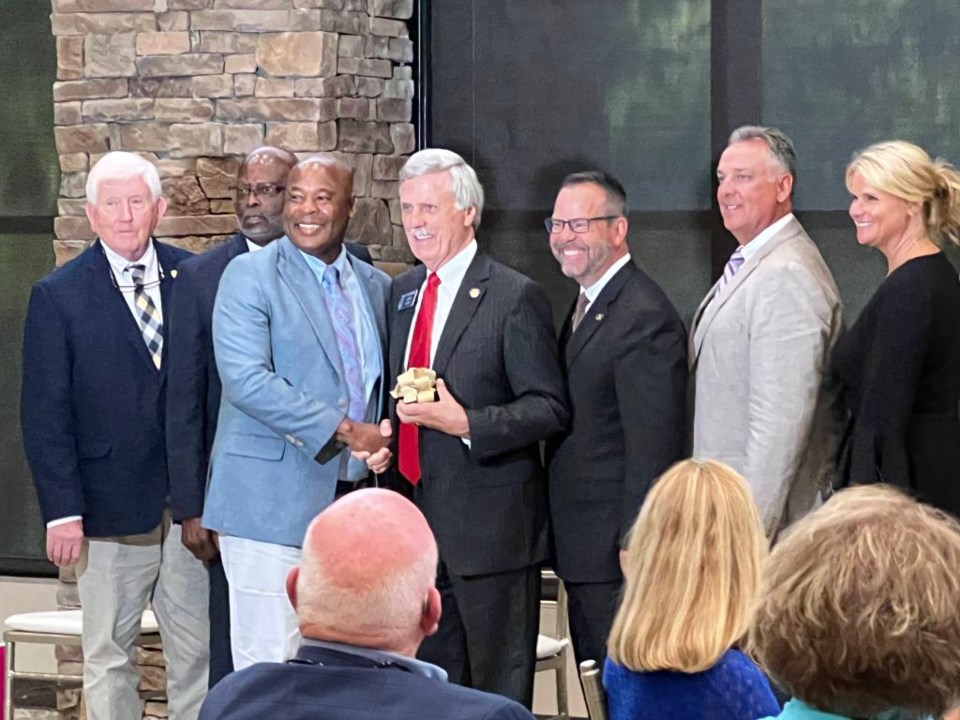 Representative Butch Parrish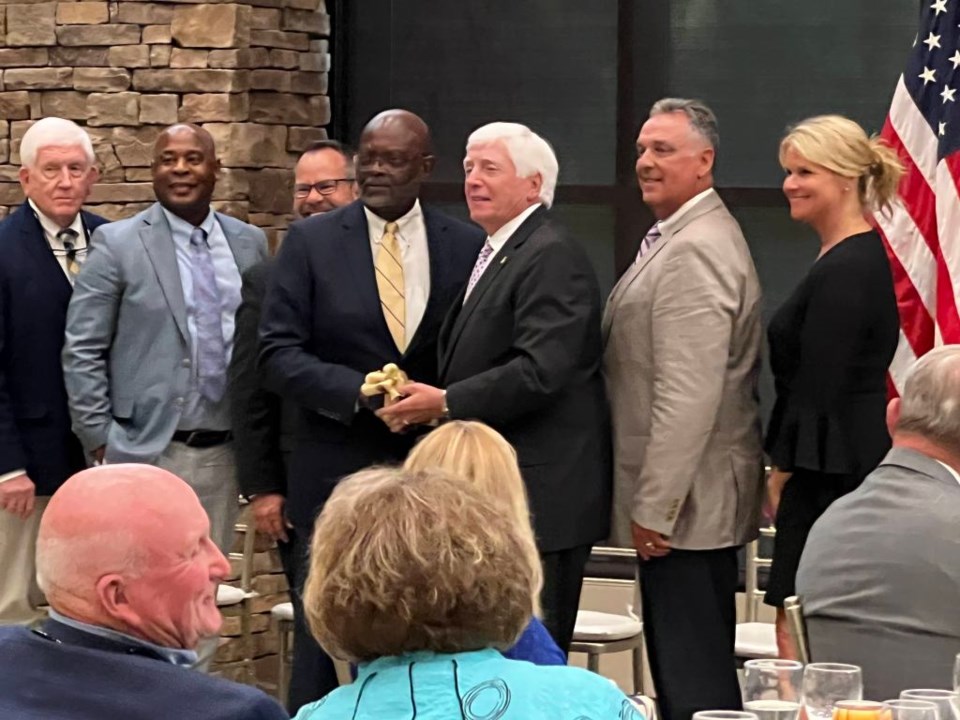 Representative Jan Tankersley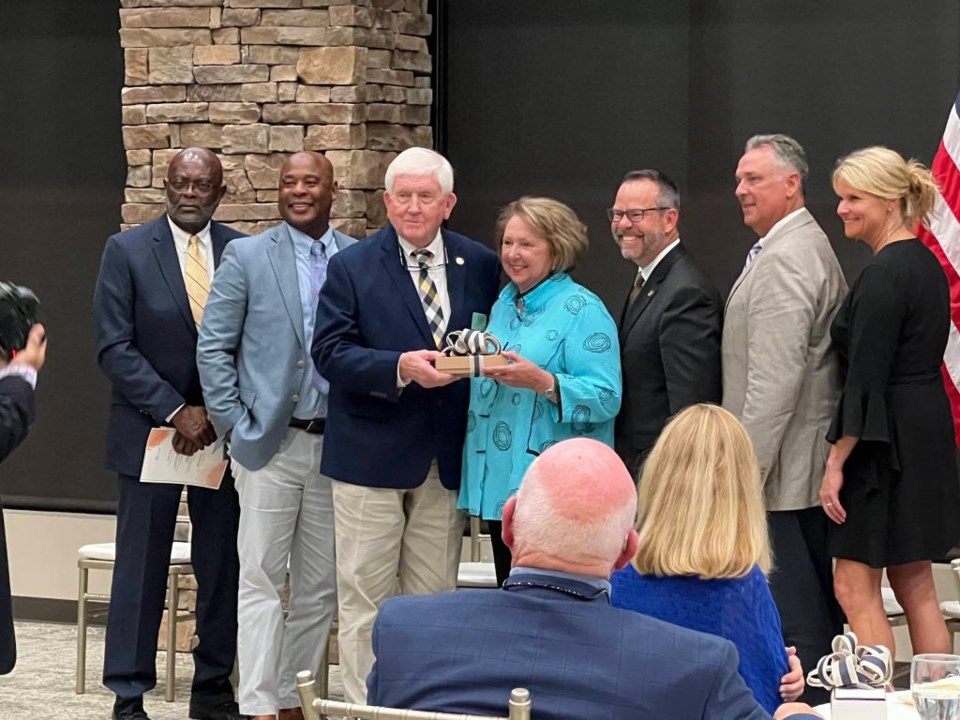 Representative Jon Burns and his wife Dale were not able to attend the event.
Representative Jan Tankersley Retiring
This will be Representative Jan Tankersley's last appreciation event as a Representative. She will be retiring in January. There was a short video sharing Representative Tankersley's long history in public service beginning as a Brooklet City Council Member in 1995, the first female Bulloch County Commissioner and then in 2010 a State Representative.
"What an incredible tribute this has been for our entire delegation. It has been an honor of a lifetime to work for you and with you for the betterment of this community and for our businesses. Together, we have accomplished some really good things," said Representative Tankersley. "I will be forever grateful for the honor that you have given me to serve this house district. I feel like I have just attended my celebration of life! I feel honored and well loved and thank each of you for being here tonight."