Bulloch County 911 began receiving calls of heavy smoke in the Deerfield subdivision off of Lakeview shortly after 10:00 am on Wednesday, July 14. 2021. They dispatched the Statesboro and Bulloch Fire departments to the scene to investigate.
Statesboro Fire Department Engine One was the first to arrive on the scene and confirmed that it was indeed a heavily involved house fire on Buckston Court inside the Deerfield subdivision. They requested additional assistance.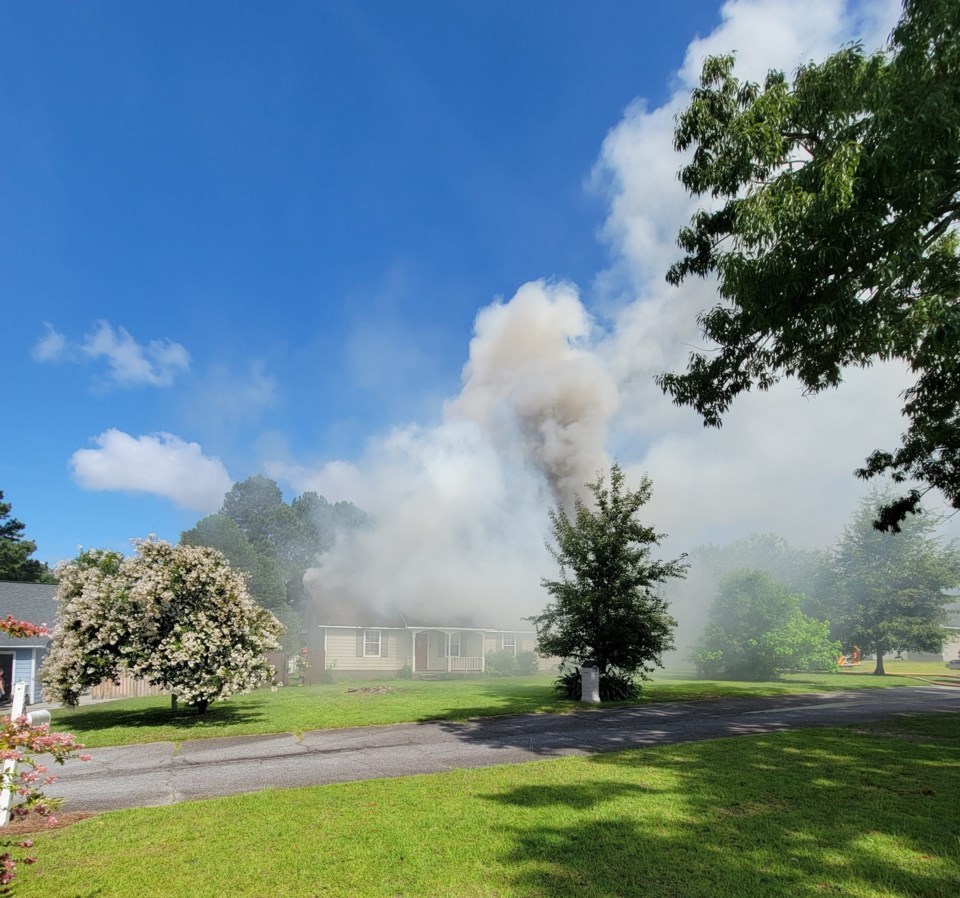 On arrival SFD Engine One reported heavy fire involvement to the roof and rear of the single story house. There was also heavy smoke throughout the home.
Firefighters made an aggressive attack to confine the fire. After the fire was contained they did an overhaul of the home to make sure the fire was completely extinguished.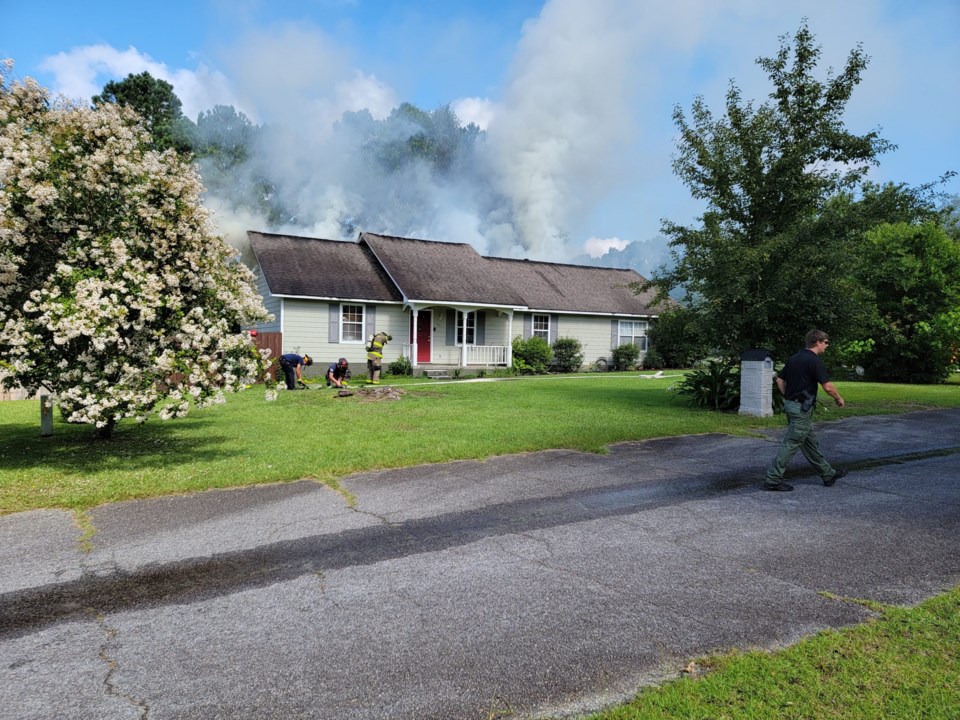 The cause of the fire is not known at this time. The Statesboro Fire Department will conduct a routine cause and origin investigation to determine the cause.
The homeowners were not at home at the time of the fire. Neighbors reported that there are normally pets in the home. However, there were no pets discovered in the house at the time of the fire.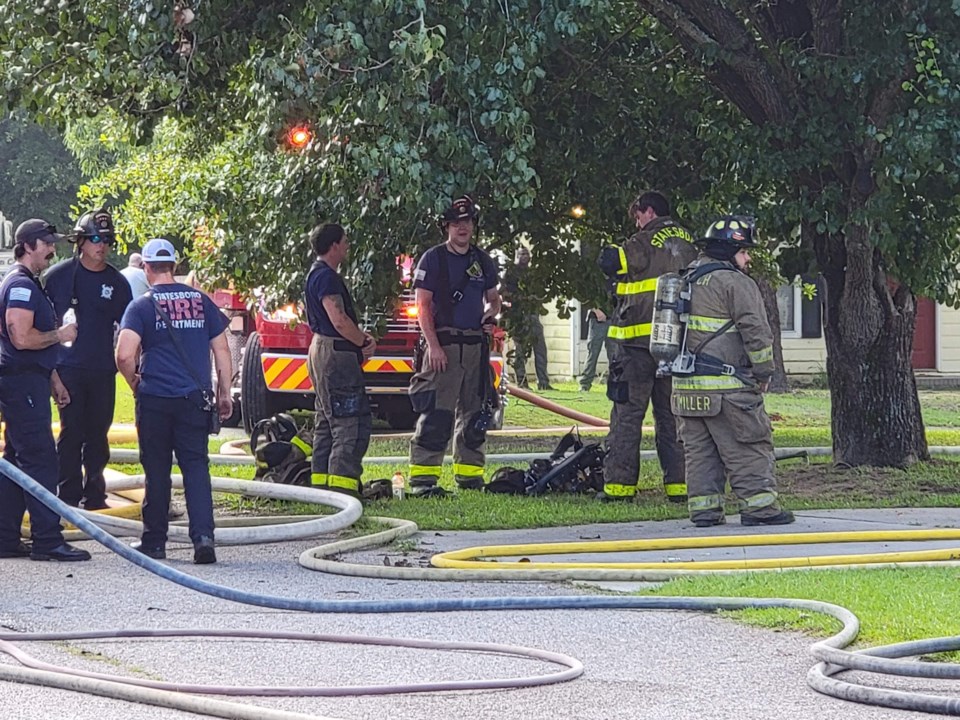 No injuries were reported.
The home received significant fire damage to the rear of the home and heavy smoke damage throughout the home.