Statesboro's South Georgia Center for Cancer Care, a member of the Integrated Oncology Network (ION), a nationwide leader in oncology and healthcare management services, cancer treatment center has upgraded their Varian radiation system.
This upgrade to technology at the center is another part of South Georgia's commitment to treating patients with the most advanced technology.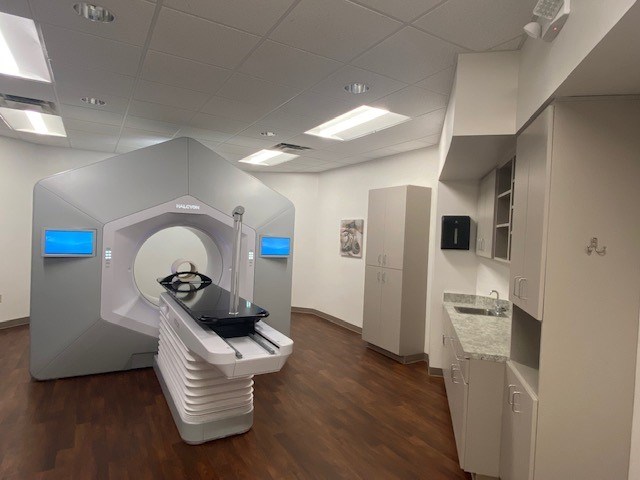 The Varian System was upgraded to the newest Halcyon platform, which optimizes productivity, while elevating the way their patients will be treated. The upgrade will include new machinery to the existing vault.
By replacing both the equipment and software, South Georgia is now able to provide a robust, streamlined treatment process for each patient. The Halcyon is designed to be intuitive, friendly, and comfortable for both the clinical staff and patients. This allows for fewer protocols and more opportunities for the staff to provide the highest level of care for every patient.
Some added benefits of the upgrade include:
Integrated couch mounted camera to enable close connection between patients and staff
Large "LiveView" patient video image embedded in treatment screen
Roomy and patient friendly design
Improved treatment couch with a lower height that provides easier access and smoother movement
Updated remote start of unload process to minimize patient time on couch
Varian's quietest linear accelerator yet to help lower patient stress level
Rapid imaging and treatment duration
Innovated linear motor design for smoother patient adjustments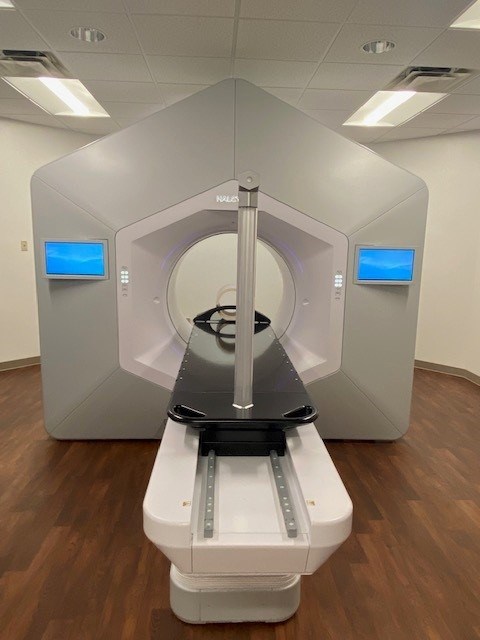 "In developing Halcyon, we set out to rethink the way we approached radiotherapy so you can redefine the way you fight cancer. Every single component, innovation, and minute detail has been designed, engineered, tested, re-tested, and then seamlessly integrated to work together in perfect harmony" – Varian
South Georgia's dedicated Radiation Oncologists and clinical team are consistently striving for top quality patient care. They are committed to the both the community and each patient's needs. With the addition of Varian's Halcyon platform, the level of care in South Georgia takes a step forward.
South Georgia is located at 27 Coach Lee Hill Blvd, Statesboro, GA 30458.
For more information, or to make an appointment, please visit www.SGCancer.com or call (912) 764-3037.
About ION
ION partners directly with physicians, hospitals and other healthcare providers to offer the latest oncology services and technologies to their patients. Founded in 2008, ION has grown to 49 centers in 16 states, providing a complete and integrated continuum of care – diagnostic testing, radiation oncology, medical oncology, urology and other ancillary services.