Watkins Real Estate Group will hold a ceremonial ground breaking on Wednesday, May 26 at 5 PM for the 66,000 square feet Eagles Corner Shopping Center. Publix Super Market has confirmed with Grice Connect that they have singed a lease for 48,387 square feet as the anchor tenant for the strip center.
The ceremonial ground breaking will be held at the construction site which is at the corner of Old Register Road and Veterans Memorial Parkway. Visitors attending the ceremony are encouraged to enter through the new Tormenta Way off of Old Register road.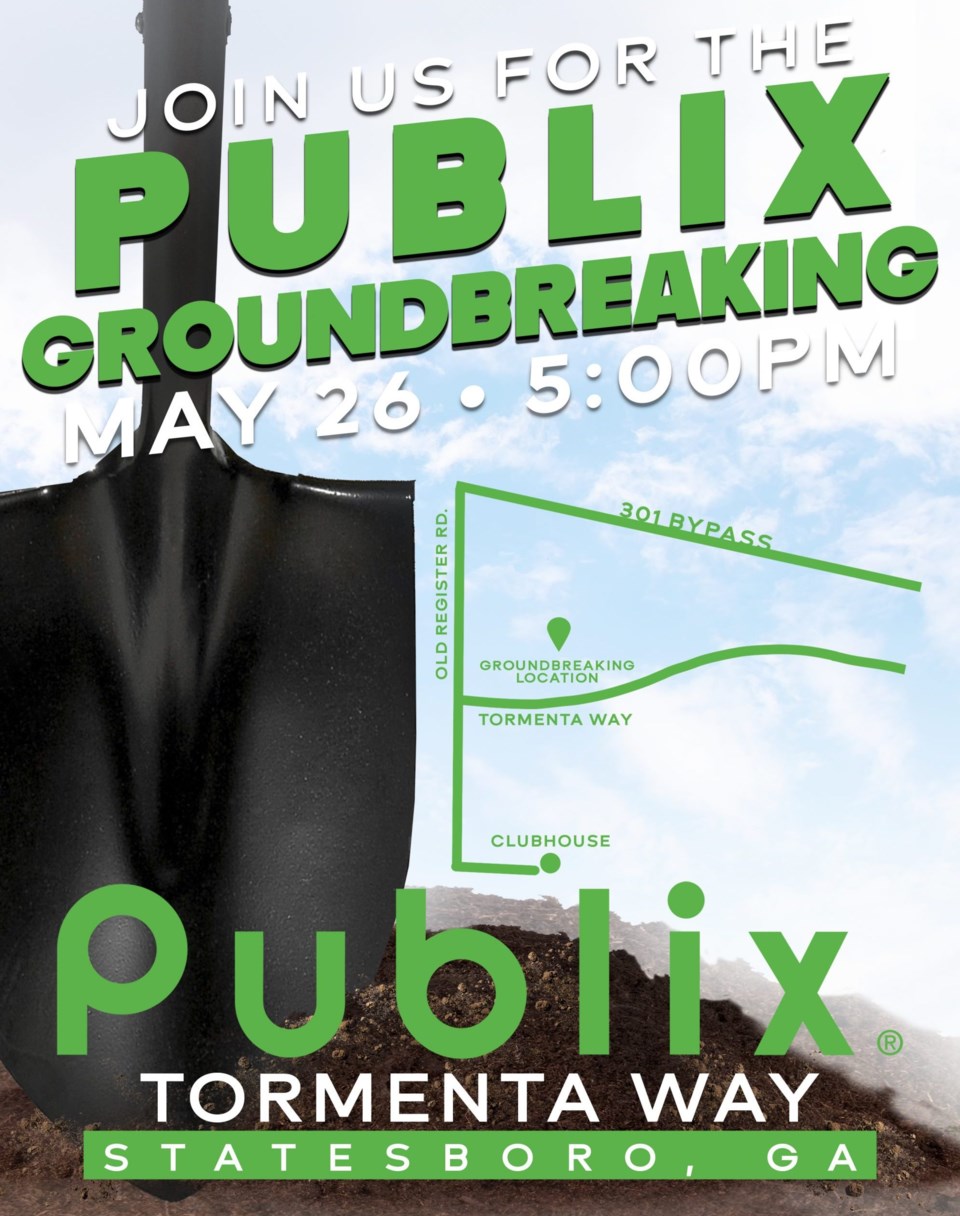 This is just another step forward in a four year journey by local entrepreneur Darin Van Tassel to bring Publix back to Statesboro. Van Tassel had led this effort to get Publix back to Statesboro and has cast a vision for what he hopes to see built on the larger site in the future.
According to the Bulloch County Clerks of Courts filing on Friday, May 14th Watkins closed on the purchase of 12.667 acres of land at the corner of Veterans Memorial Parkway and Old Register road.
Watkins formed a new corporation, WREG Statesboro Retail, LLC on September 10, 2019 to purchase and manage this development. WREG Statesboro Retail, LLC purchased the 12.667 acers from J. Edward Akins Farms and Philip Michel for $2,000,050 which averages $157,894 per acre.
Three More Months Before Citizens Will See Activity
According to Justin Williams, City Planner II with the City of Statesboro they are doing the Civil Site review for Eagle Corner Shopping Center. There are a few things to address at this point, but he doesn't feel these will hold up the beginning of site preparation that much.
Bob Peck, Director of Development for Watkins Real Estate Group confirmed they have summitted the Civil Site plan for review and feels after making a few minor changes that the city should approve the plan. With this in play he anticipates seeing bulldozers on the property in about three months.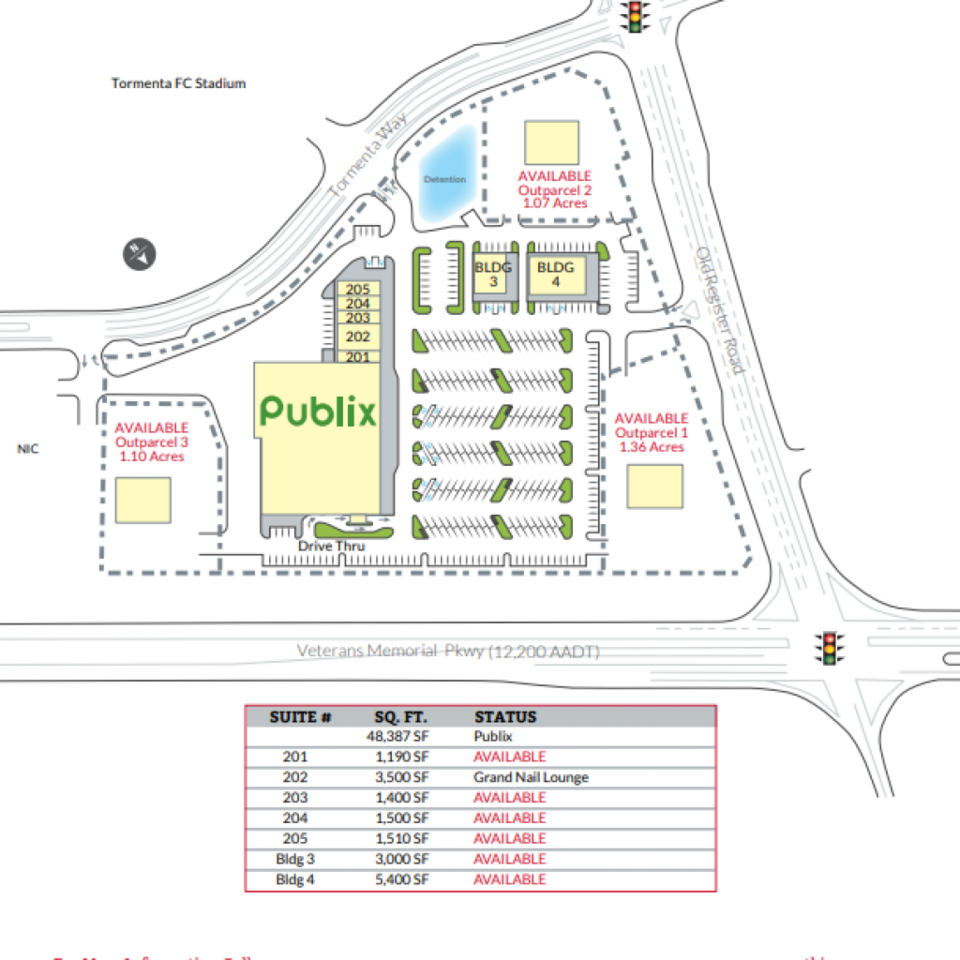 Peck explained that they have summitted a full site plan to Publix for review. "Publix will respond with their own architectural drawings which we will review and work out any changes. At that point we will submit them to the city for review and approval," said Bob Peck. "One change we are very excited about is the incorporation of Georgia Southern University colors, Blue and Gold in the site plan for Publix and the entire shopping center."
Strong Interest in the Development
In addition to the Publix, Peck confirmed Grand Nail Lounge has secured 3,500 square feet. He also said they have letters of intent for the three outparcels and is looking forward to announcing these soon.
Peck also said that in addition to him representing Watkins Real Estate Group, the developer and owner of the land, Jay Wilcox the District Manager for Publix will be attending the ceremony on Wednesday.
Anyone interested in leasing property in the development can reach out to Bob Peck directly by email at rpeck@watkinsreg.com or by phone at 407-898-0117