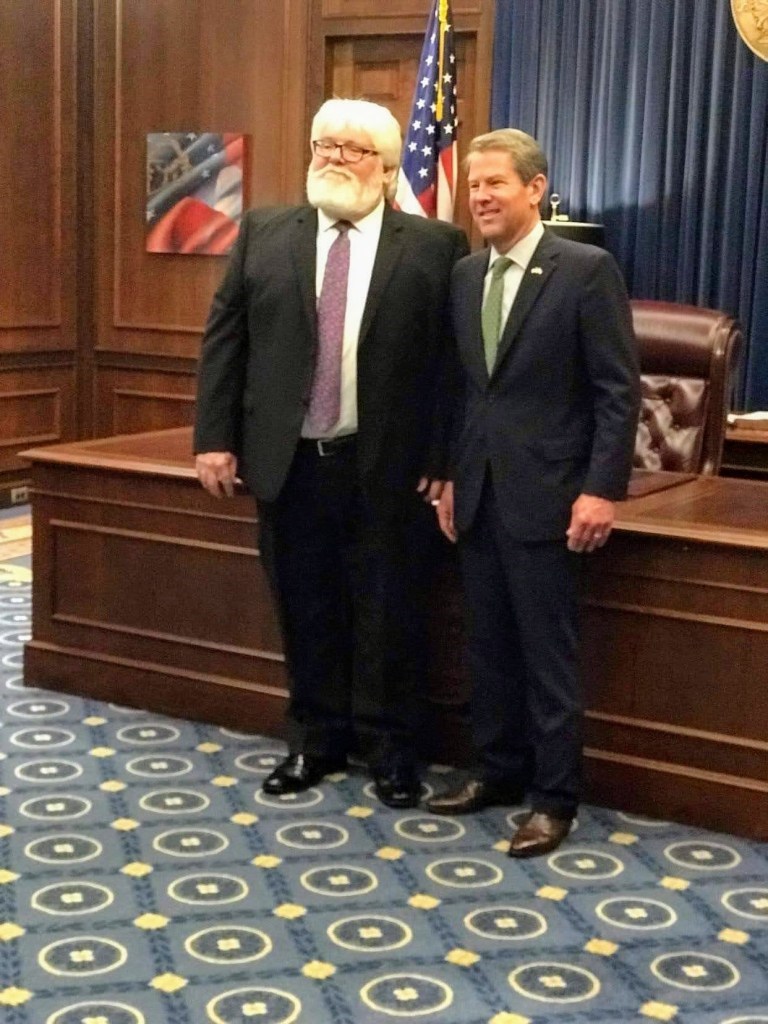 Governor Brian Kemp swore in Judge Ronnie Thompson as the new Ogeechee Judicial Circuit Superior Court Judge last week at the capitol in Atlanta. Judge Thompson joins Judge Gates Peed, Judge Michael Muldrew and Judge Lovett Bennett in serving the Ogeechee circuit.
"I am excited and ready to serve the citizens of Bulloch, Screven, Jenkins and Effingham counties," said Judge Thompson. "I have been preparing for this job for the past 19 years serving the citizens of Effingham as their State Court Judge."
Returning to his roots
Judge Thompson is coming back to his roots. He was born in Savannah and grew up on Tybee Island. After returning back to the area he made Effingham his home with his wife Crystal. Together they have five children and five grandchildren.
After law school he worked as a public defender in the Ogeechee Circuit during the tenures of Judge Joe Neville and Judge Faye Sanders Martin.
Grateful for the opportunity
When asked what traits he has as a judge which will make him successful. "I believe a Judge needs to patient and make sure everyone is being heard. We may not always agree, but I will promise to listen and to be fair. No matter who you are or what your socioeconomic status is, I will treat everyone with the respect they deserve," said Judge Thompson.
"I am grateful Governor Kemp had the confidence in me to allow me this opportunity to serve with some of the best judges in Georgia in the Ogeechee Circuit," said Judge Thompson. "I have had the honor of working with each of them in different capacities through the years and know them all well. I have great respect for each of them and honored to serve with them."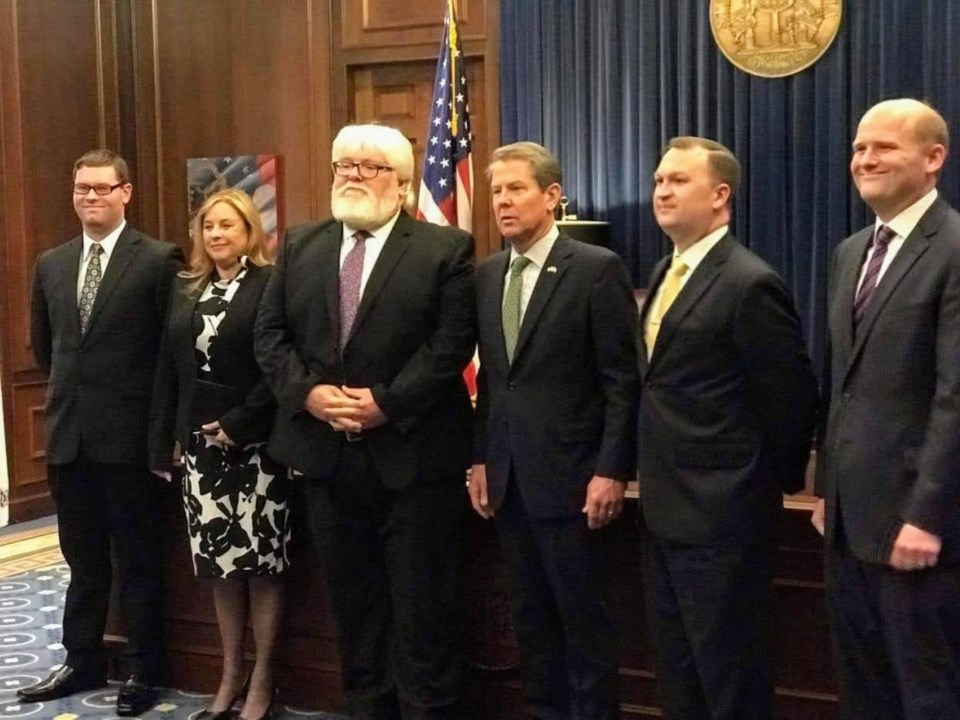 Judge Thompson has hit the ground running and is already on the bench. With the backlog of cases in the Circuit there is plenty of work to be done. He has hired Madison Lewis as his Judicial Assistant. Lewis was the Deputy Clerk of Court in Effingham. Layne Swanson has also been hired as his official court reporter.
State Bar of Georgia Welcomes Judge Thompson
"On behalf of the State Bar of Georgia, I would like to express congratulations to Effingham County State Court Judge Ronald K. "Ronnie" Thompson on his appointment by Gov. Brian Kemp to serve as a Superior Court judge for the Ogeechee Judicial Circuit, covering Bulloch, Effingham, Jenkins and Screven counties.
Judge Thompson will be well served in his new position by his 31 years of experience in the legal profession and justice system, including the private practice of law and the past 19 years as State Court judge. He is a past recipient of the Champion of Justice Award from the Georgia Council of State Court Judges.
By accepting this appointment, Judge Thompson demonstrates his continued commitment to serving the public and the justice system. We wish him well in a new capacity of judicial leadership."
Elizabeth L. Fite, President, State Bar of Georgia