Thursday morning, August 2, Bulloch County Sheriff Noel Brown and GBI Special Agent in Charge of Region 5, Chris DeMarco updated the media and community on the July 4 triple murder investigation.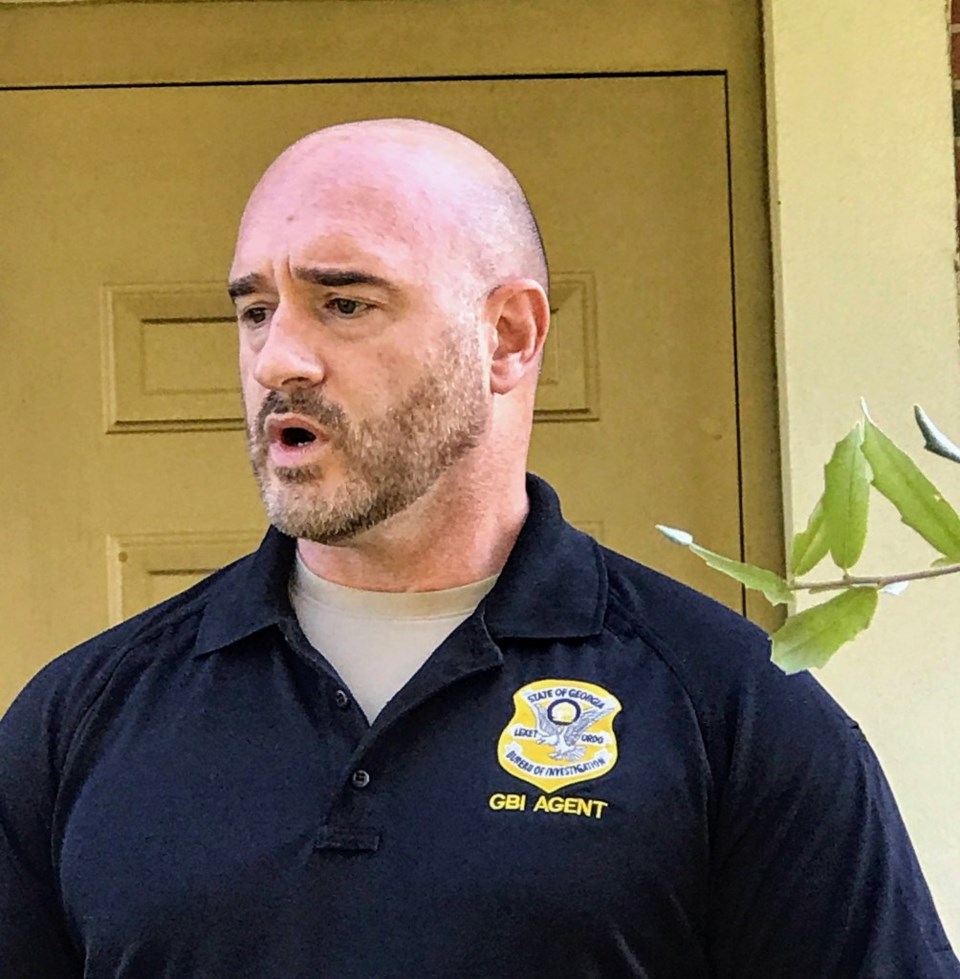 GBI SAC DeMarco confirmed Rolando Millan, age 16, of East Point, GA, has been charged with three counts of Felony Murder for the murders of Brittany Sneed, Travis Sneed & Kristina Soles on July 4, 2021 in Statesboro, GA.
Millan is currently in custody at the Augusta YDC on unrelated charges. This case is still active and ongoing.
Grice Connect live streamed the press conference. You can watch the full video below:
Sheriff Brown thanked all of the agencies that assisted at the scene and with the investigation. Both Brown and DeMarco thanked the community. They indicated that leads generated after media reports were very helpful in making an arrest in these horrific murders.
GBI SAC DeMarco also confirmed that Millan was living in Statesboro at the time of the murder and had family in Statesboro.
They will not transfer Millan into the Bulloch jail system until he completes his time at the Augusta YDC which will be middle 2022.
Sheriff Brown explained there are several reasons for this. The primary one being the backlog in the court system currently due to COVID. There are multiple murder trials pending along with many other criminal cases ahead of this murder case.
When asked about the connection Millan had to the three he killed, they would not respond to that question out of concerns those details may jeopardize the case.
GBI SAC DeMarco did confirm that each victim was shot multiple times.
After consulting the Daphne Totten, District Attorney for the Ogeechee Judicial Circuit they will pursue trying Millan as an adult. They also assume there will be additional charges.
July 4 Homicides
At approximately 7:00 PM on July 4, 2021, the Bulloch County Sheriffs' Office was dispatched to a call at Lundy's Trailer Park off of Miller Street Extension in Statesboro, Georgia in reference to a female gunshot victim.  
When deputies arrived on scene, they found Brittany Sneed Mack, 35, on the back porch of the residence suffering from suspected gunshot wounds.  She was transported away from the scene and pronounced deceased on the way to the hospital.
Members of both the Bulloch County Sheriff's Office and the Statesboro Police Department's Special Response Teams entered the residence where they discovered Travis Sneed, 37, and Kristina Soles, 37, both deceased from suspected gunshot wounds.
This case is active and ongoing. Anyone with information is urged to contact the Bulloch County Sheriff's office at 912–764–8888 or the GBI Regional Investigative Office in Statesboro at 912–871–1121.
Tips can also be submitted by calling 800-597-TIPS (8477), online at https://gbi.georgia.gov/submit-tips-online, or by downloading the See Something, Send Something mobile app.