Statesboro Fire Chief Timothy Grams released a statement today regarding the cause of recent fires and the increased coverage. As Chief Grams notes in his statement "recent public attention and interest" has citizens concerned in what appears to be a sudden increase of fires.
Chief Grams confirmed that call frequency has not increased, but the coverage has. For a long period of time, you only learned about fires after the fact and only if they were significant.
"The Statesboro Fire Department (SFD) has responded to a number of building fires in the community recently. While this is not unusual, recent public attention and interest have caused some to speculate that outside factors may be influencing the amount and types of calls for service.
Grice Connect Increases Local Emergency Coverage
After the Willow Pond fire, Grice Connect made a commitment to give members of our public safety families more coverage.
"What we all witnessed at Willow Pond was remarkable. To have a fire that major and no loss of life or injuries and limited damage to the structure was a direct reflection of the dedication and professionalism of our fire departments and public safety," said DeWayne Grice, Founder of Grice Connect.
"As a former firefighter and paramedic, I understand the level of commitment and sacrifice it takes by selfless men and women to protect our community in every way. I didn't feel their story was being adequately and consistently told. Especially in the even more challenging times of COVID. For this reason, we set out to change that by shining a little light on them."
This is why we stepped up our coverage and began immediately responding to severe fire and accident scenes. Our goal was to show you first hand how these heroes are giving their all for you. The best way to tell their story is to take you into the story as it unfolds. We also wanted to show our followers how extraordinarily busy all of our public safety agencies are.
Shining Light on our Community Heroes
Basically there aren't currently more fires or accidents, but because of Grice Connect, you are getting more rapid coverage of events, which makes it seem like something is new or different.
Keep in mind, we have only been immediately covering major events. Our coverage has excluded fire alarm calls, car, brush, minor fires and most car crashes.
Bulloch County EMS are averaging over 30 emergency calls per day. Statesboro Police, Bulloch County Sherriff and GSP are all seeing increased call frequencies.
Grice Connect Content Free To Everyone - No Paywall or Restrictions
The other part that is different is Grice Connects commitment to make all of our content free to our followers and to share content across multiple social media outlets including Facebook, Instagram, Twitter and Linkedin. There are no paywalls or content restrictions to prevent you from reading and following our stories.
In addition, we provide a daily email for followers who aren't social media savvy so they can get a daily recap of all the stories we are following. The Grice Connect Daily Brief is delivered, free to your inbox every morning at 6:00 AM. You can subscribe FREE to our daily brief by clicking here.
No Evidence of Arson in Recent Fires
Fire Chief Timothy Grams states, "The Statesboro Fire Department attempts to determine the cause and origin of every building fire, and at this time, there is no indication that the most recent fires at Little Lotts Creek, Lanier Drive, South Walnut Street or Joyce Street are related." Grams continued, "Cause and origin investigations have been concluded for all of these fires, and we have no evidence or reason to suspect malicious intent."
Little Lotts Creek Fire - On March 29th at approximately 9:10 a.m., SFD responded to a working structure fire at Little Lotts Creek Apartments. Upon arrival of the first units, there was heavy fire and smoke coming from the 3rd floor as well as the attic of building C. Units on-scene were able to extinguish the fire with heavy damage to the 3rd floor apartments, attic, and water and smoke damage throughout. Statesboro Fire Investigators in coordination with the State Fire Marshal determined the fire started on the 3rd floor balcony due to "improper disposal of smoking materials."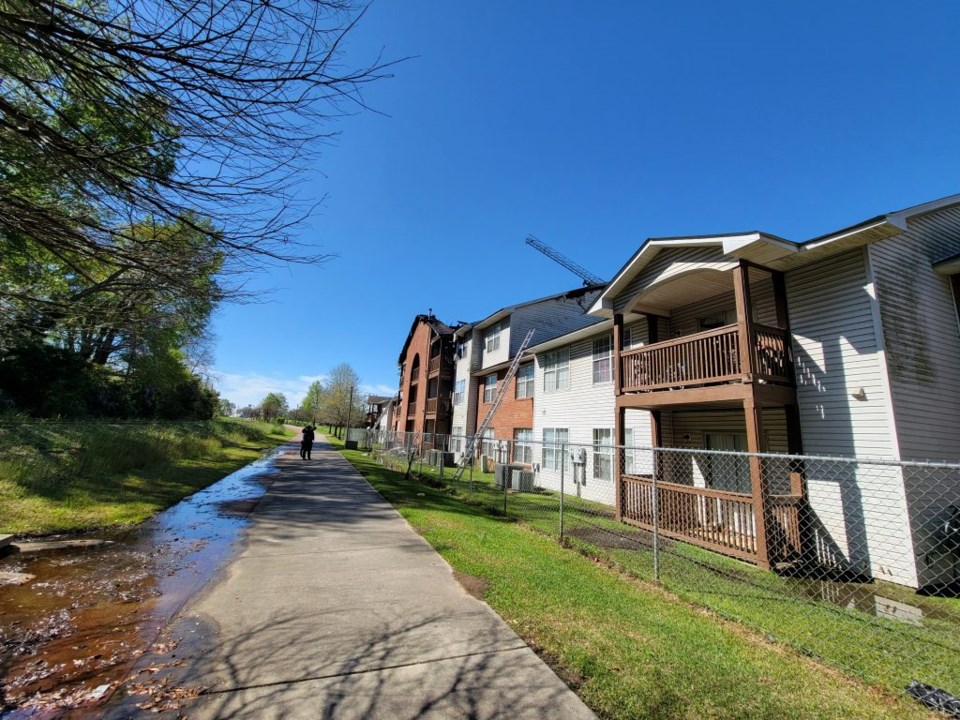 Lanier Drive Fire - On April 5th at approximately 4:05 a.m., SFD responded to a possible structure fire at Eagle Court Condos on Lanier Drive. Upon arrival, units observed light smoke and quickly determined that the fire was contained to a clothes dryer in a bathroom. The fire was quickly extinguished and there was little damage to the structure. The cause of the fire was determined to be faulty electrical equipment (dryer) with no contributing factors from the residents.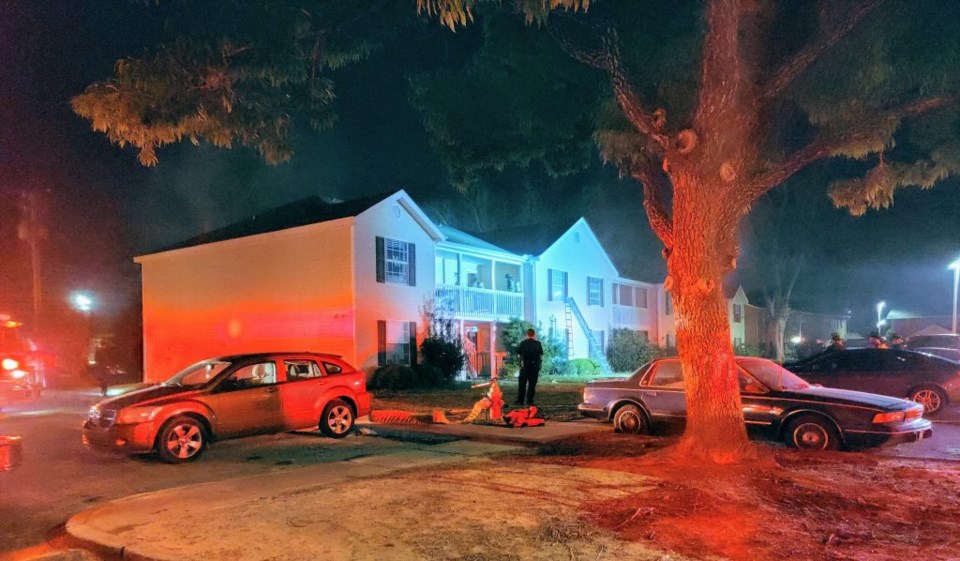 South Walnut Street Fire - On April 5th at approximately 10:35 p.m., SFD responded to a working structure fire at 232 South Walnut Street. Upon arrival, units observed a vacant multi-story duplex with heavy involvement throughout the structure. The fire was extinguished with heavy fire damage to the structure. A cause and origin investigator was notified and determined that the structure had been boarded up and vacant for a period of time. Investigators determined the cause of the fire to be most likely due to improper cooking and/or heating by vagrants.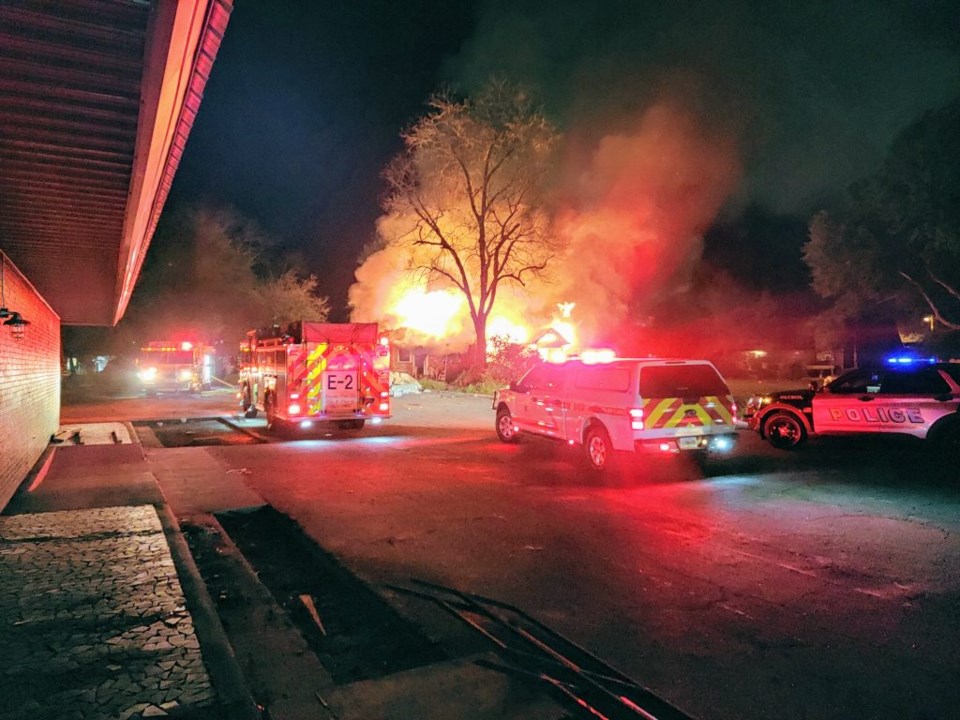 Joyce Street Fire - On April 7th, at approximately 8:05 a.m., SFD responded to a structure fire in a mobile home on Joyce Street. Upon arrival, units found a mobile home heavily involved with fire. The fire was extinguished quickly, but the home sustained substantial damage. The cause and origin was determined to be a faulty electrical outlet in a bedroom.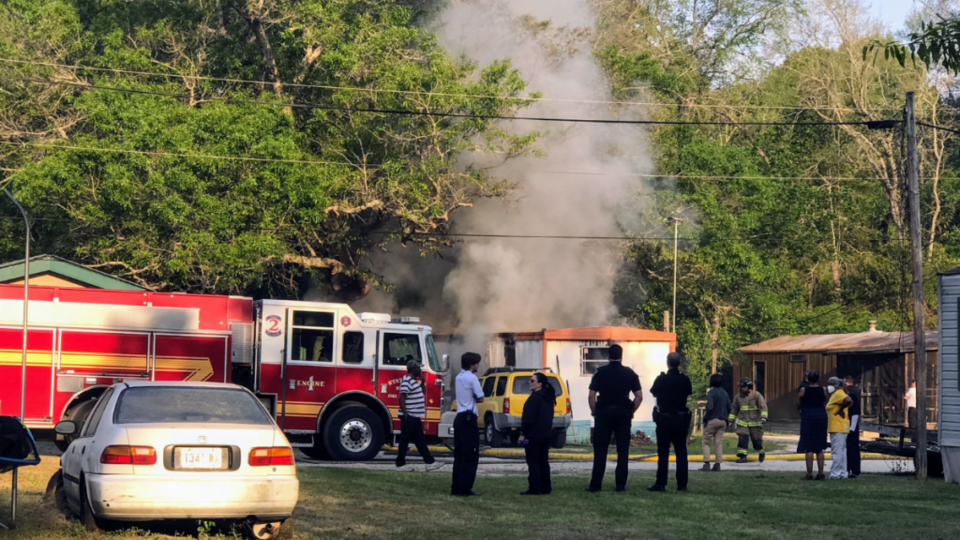 Grice Connect Followers Share Information
One of our keys to covering recent events has been our Grice Connect followers reaching out to us when they see something. Often they provide photographs and information that helps us tremendously. With our very small staff, it is a challenge to be everywhere. It helps us when you chip in to help. We never encourage folks to go out of their way or to respond to emergencies, but if you are in the middle of it and can safely take a picture and reach out to us, that is very helpful.
If you see something you want us to share email Grice Connect at press@griceconnect.com or on Facebook Messenger by clicking here.
Want more Hyper Local Coverage - Support Grice Connect
If you like what we are doing and think we should shine more light other areas of our community we need your personal or businesses financial support. Reach out to dewayne@griceconnect.com for information on sponsorships.
To donate personally mail checks to Grice Connect, 36 East Main Street, Statesboro, GA 30458