Chatham County Grand Jury indicted Mario Demaine Clark,44, of Atlanta on April 15th and charged him with homicide by vehicle in the second degree.
Demaine was driving freightliner flatbed on I-16 eastbound in Chatham County on December 4, 2020 when he struck vehicles which caused the death of Harrison Deal of Statesboro.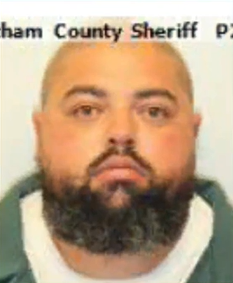 There were four vehicles involved in the 10:00 AM crash which included a flat-bed truck carrying steel driven by Clark, two smaller vehicles and a tractor trailer. Three of the vehicles were engulfed in flames by the time firefighters made it to the scene.
Harrison Deal died as a result of the crash.
Harrison was traveling alone at the time of the accident. He was working on Senator Kelly Loeffler's campaign staff and was traveling to advance a campaign event with Vice President Mike Pence at the Savannah airport.
Harrison was a 2018 graduate of Bulloch Academy and a student at the University of Georgia. He is the son of Bulloch County Commissioner Curt Deal, his mother is Jenni Groover Deal and was brother to Hannah and Halli Deal.