Bulloch County firefighters battled a wildfire that burned over 100 acres on Wednesday. The fire began as a small brush fire off of Lawrence Church Road in the southern end of Bulloch County on Wednesday afternoon. The National Weather Service had issued and Enhanced Fire Danger statement for Wednesday, April 21 and continuing through Thursday, April 22.
The relative humidity values which fell into the 20 to 25 percent range, high wind gust and dry fuels created an environment where the small brush fire quickly began to spread.
Bulloch County Fire Chief Chris Ivey and firefighters on the scene requested assistance from Bryan County Fire and Georgia Forestry Commission.
Georgia Forestry sent four large bulldozer plows to the scene. At the height of the fire, over 40 firefighters were battling the blaze.
According the Chief Ivey there were no lost of structures, but a few boats were damaged and 105 acres burned.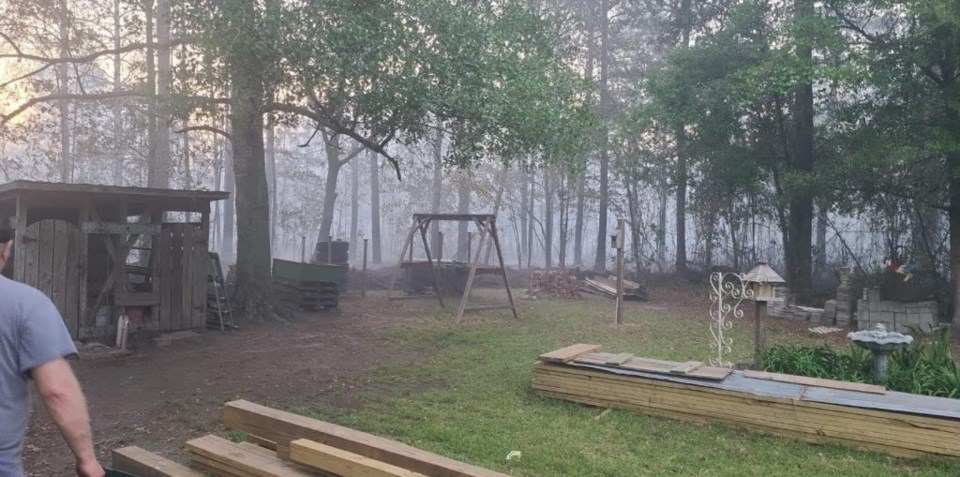 Bulloch County Sheriff's department responded to the wildfire and closed a portion of Lawrence Church Road for most of the afternoon and evening.
The road has reopened, and Chief Ivey has reported that the fire is under control. However, at 9:48 pm, Georgia Forestry units remained on the scene as a precaution.
Bulloch VOAD and Statesboro Fire CAFE Responds to Assist
At the request of Chief Ivey, Bulloch VOAD and the Statesboro Fire Department CAFE units responded to the scene to assist in refreshing and feeding firefighters.
A special thanks to VOAD partner agency Feed the Boro's Don Poe for responding and providing food for the firefighters, deputies and support personnel on the scene. Also VOAD partner FoodLion of Statesboro provided ice and drinks for the firefighters.
Recognizing the Sacrifice
We want to give a shout out to full time Statesboro Firefighter and Bulloch County Fire volunteer firefighter Rabon Hutchison who spent his day off helping battle the wildfire. Today is his wife Ali's birthday. Instead of celebrating with her, he was spending time helping protect our community. This is just one small example of the sacrifices so many in our community make to protect us.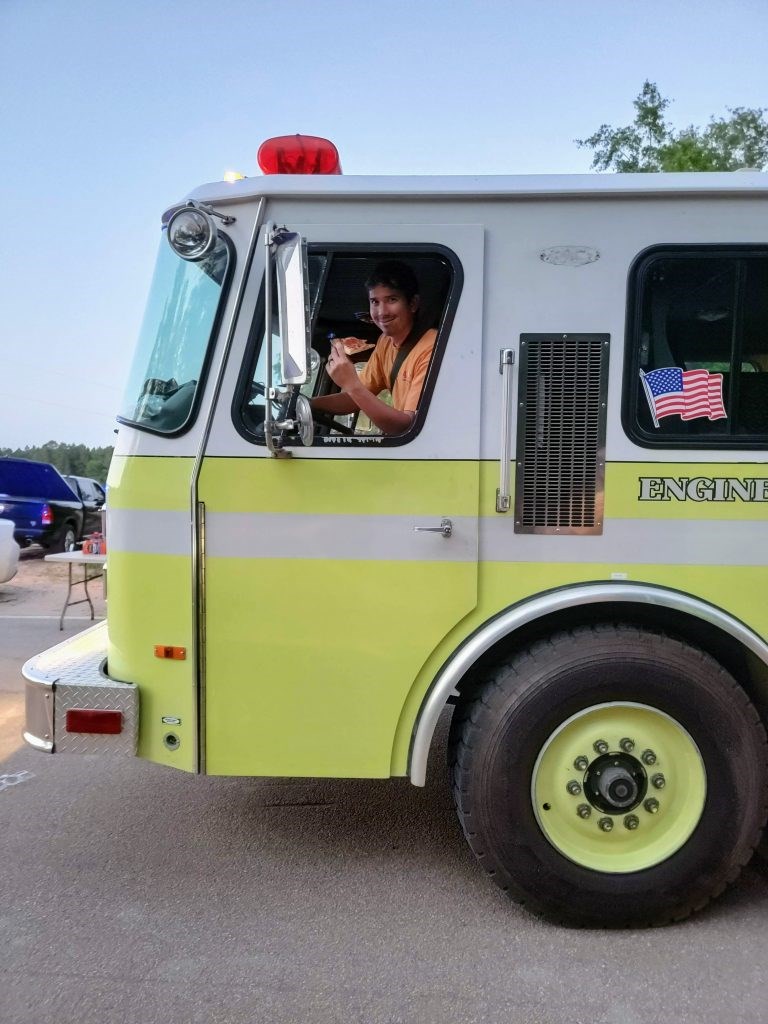 More importantly, it is a reminder of the sacrifice so many spouses make to allow their loved ones to spend time helping strangers, even in times like this when they miss important family life events.
Thanks Ali for sharing Rabon. We at Grice Connect thank you and wish you a very Happy Birthday.
Enhanced Fire Warning issued for Thursday, April 22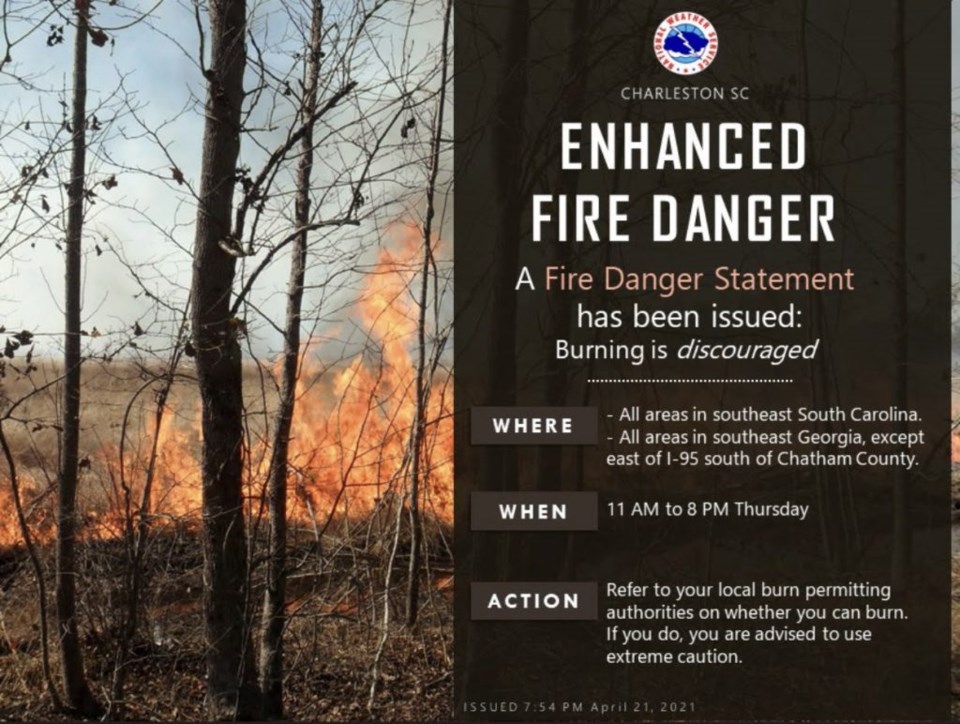 NWS Charleston - FIRE DANGER STATEMENT IN EFFECT FROM THURSDAY MORNING THROUGH
THURSDAY EVENING...

Relative humidity values are expected to fall into the 20 to 25
percent range on Thursday across much of southeast Georgia and
southeast South Carolina. Fortunately, winds are expected to be
much weaker and much less gusty than on Wednesday. The combination
of low relative humidity values and dry fuels will result in
increased fire danger on Thursday.

PRECAUTIONARY/PREPAREDNESS ACTIONS...

Please refer to your local burn permitting authorities on whether
you can burn. If you do, you are advised to use extreme caution.