Due to excessive rain, Bulloch County Road Department and Bulloch County Public Safety have issued a list of road closures until further notice:
The Flood Warning continues forThe Ogeechee River near Rocky Ford.
* At 8 PM Friday the stage was 13.4 feet.
* Flood stage is 13.0 feet.
* Minor flooding is occurring.
* Forecast, the river will rise to near 13.7 feet by Saturday morning then begin a slow fall.
* At 13.0 feet, the Rocky Ford boat ramp at the bridge on Rocky Ford Road is unusable. Agricultural lands along the river flood. &&
Williams Landing Flooding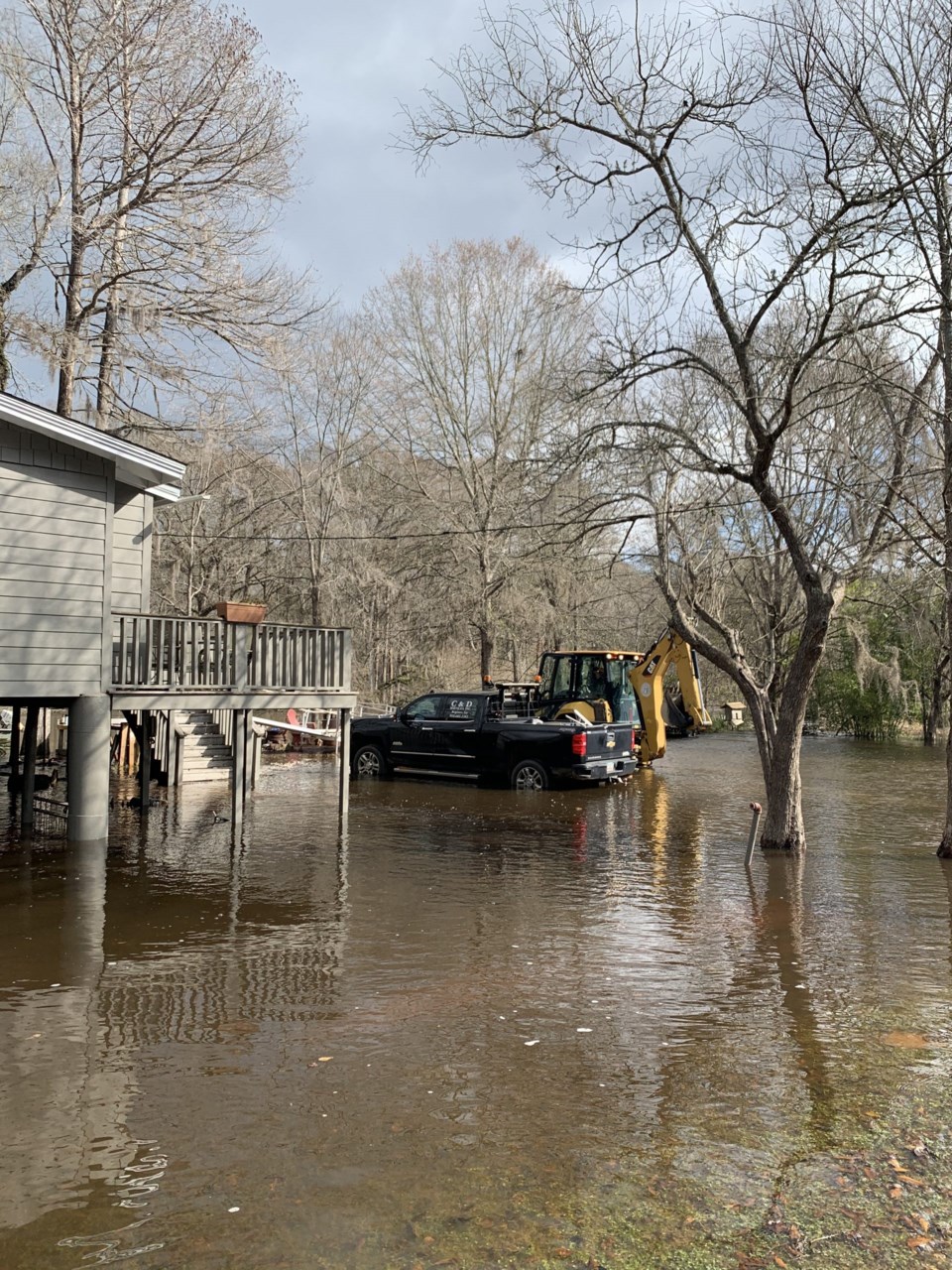 Bulloch County Road Closures:
Buie Driggers Road from Holloway to Bay and Still
Cox Futch Road at Peppercorn
1737 Bryant Steel Road to Stilson Leefield Road
D. Peacock Road from Clarke Farms to Ceadar Lawn
Old Portal Road from Moore Road to Denver Lanier
Honey Bowen Road in Bulloch and Candler County
Lakeview Road from Middleground to Mallard Pond – OPEN NOW
Macedonia Road
Evans County Road Closures
Daisy Nevils Highway from Edgar Hodges to Rogers Bridge
At 8 AM Thursday the stage was 13.3 feet.
Flood stage is 11.0 feet.
Minor flooding is occurring.
Forecast, the river will rise to near 13.9 feet by Sunday morning.
At 14.0 feet, several homes and camps near the river are surrounded by water.