Updated 6:05 PM - A major apartment fire a little after 9 AM Monday morning, March 29th has affected the cities water supply. Statesboro and Bulloch firefighters were called to Little Lotts Creek apartments at 14 East Jones street (adjacent to the Willie McTell trail) to find an entire section of the apartments heavily involved with fire.
The apartment fire, which is believed to have started in the attic, quickly spread through six apartments, however due to water and smoke damage 20 families are displaced. The displaced families will not be allowed to return to the apartments until the State Fire Marshal's team completes their investigation and building inspectors determine which units are safe to reenter.
This process will begin on Tuesday, March 30th.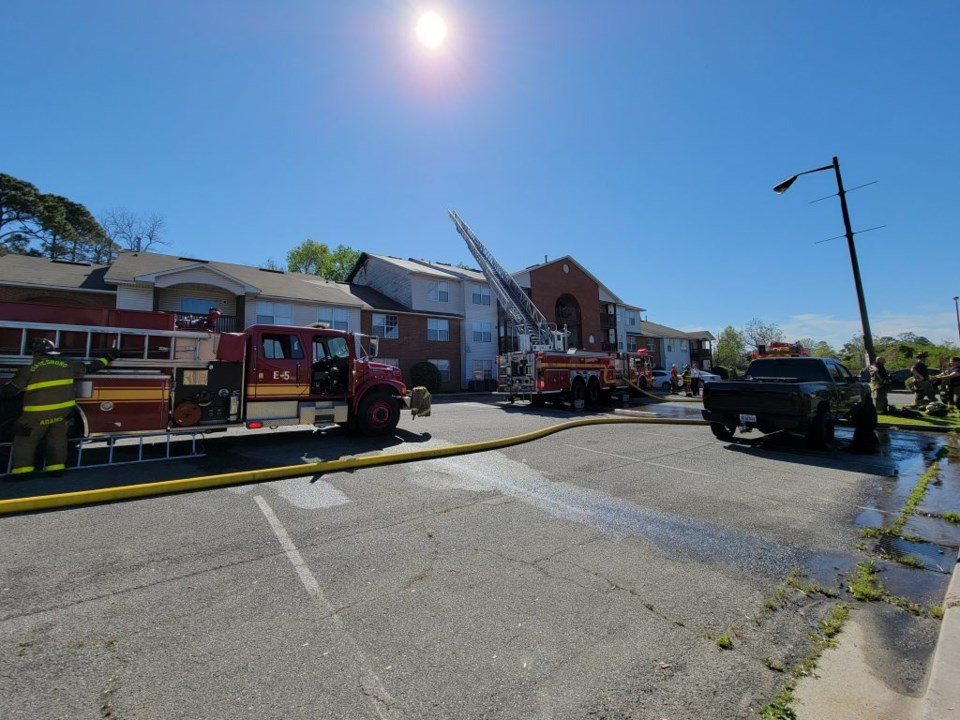 All of the occupants were able to get out without injury. However, because of the extensive damage to the apartments they will be displaced for some time. Firefighters did save one of the residents yorkie from one of the burning apartments.
The American Red Cross has responded to the scene and is working on finding temporary housing for the displaced residents.
A significant amount of water was used as Statesboro and Bulloch County firefighters battled the fire.
City-Wide Water Advisory Issued
The Statesboro Public Utilities Department has issued a city-wide water advisory. Due to the amount of water used to fight a fire this morning at Little Lotts Creek Apartments, the city's water service has been affected.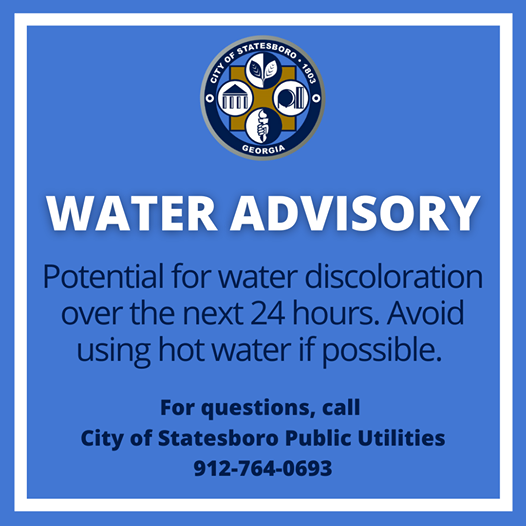 Some customers might experience brown, discolored water. Avoid using hot water when possible to keep discoloration to a minimum. If your water is discolored, you can try running cold water for 15-20 minutes.
The city's Public Utilities Department has started the process of cleaning the water, but it could take up to 24 hours to be completely flushed.
The discolored water is safe to drink, but avoiding washing clothes until the water is cleared up.