Bulloch County reported 5th COVID-19 death, a 62 year old female with unknown comorbidity.
Bulloch has 581 total confirmed positive cases and 5 deaths total reported here with 43 hospitalizations total. This is up 20 confirmed cases since yesterday.
EGRMC currently caring for 22 COVID-19 positive patients. 5 total ventilators in use all are COVID-19 patients. This exceeds the highest COVID-19 patients thus far.
Bulloch EMS received notice of 2 confirmed COVID-19 positive patients transported recently. To Date: 40 probable and 34 confirmed transports by EMS.
Region J Critical Care Bed Capacity increased to 15 today.
DPH Launches covid19.dph.ga.gov Website to Schedule and Track Test
The Georgia Department of Public Health has now launched covid19.dph.ga.gov a website to schedule FREE COVID-19 test at any of the Specimen Point of Collection (SPOC). Bulloch County SPOC is located at the Bulloch County Health Department. You will create a free account on the site, which allows you to schedule test and track results. It is important to put the address of the county you are living in when scheduling the test. This is very important for college students who are living in Statesboro attending school. Even though their driver's license or insurance card address may be their home address, for results to be tracked where they live, it is important to use your address of residency.
Georgia Sees Record Day of Positives and Hospital Admissions
Georgia broke a record today by reporting 4,484 positive COVID-19 individuals. The number of hospital beds available to treat critically ill patients is dropping across Georgia as COVID-19 hospitalizations soar past previous highs; raising alarms that time is running out to slow the spread of the virus before medical facilities reach crisis levels. 82% of Georgia's critical care beds were in use as of yesterday. Three of the states' 14-hospital regions report fewer than 6% of critical care beds were available, including Athens, Valdosta, and Atlanta's northwest suburbs.
According to the AJC, Governor Brian Kemp is addressing hospital bed capacity by reactivating a temporary hospital at the Georgia World Congress Center.
Exceeding EGRMC bed and staff capacity is why leaders keep calling for citizens to wear a mask, social distance, wash hands and avoid crowds to slow the spread and not overwhelm our hospital. EGRMC has 24 ICU beds and 17 vents currently. The ICU bed count does not include step down beds. They can expand to more critical beds if needed with some modifications.
BULLOCH COUNTY LONG-TERM CARE FACILITY 7/10/20 COVID-19 REPORT:
FACILITY
# OF RESIDENTS
# COVID POSITIVE RESIDENT
# COVID DEATHS
Total Tested Residents

#

Recovered

#COVID POSITIVE STAFF
BROWN'S
57
0
0
3
0
1
EAGLE
50
0
0
50
0
4
HERITAGE
60
15
2
67
0
11
BETHANY
40
8
0
40
25
4
WESTWOOD
39
2
0
38
1
2
BULLOCH COUNTY TOTAL COVID-19 DEATHS:
| | | | | |
| --- | --- | --- | --- | --- |
| AGE | SEX | COUNTY | RACE | COMORBIDITY |
| 65 | Male | Bulloch | White | Unknown |
| 42 | Female | Bulloch | African-American/ Black | Yes |
| 76 | Female | Bulloch | White | No |
| 90+ | Female | Bulloch | White | Unknown |
| 62 | Female | Bulloch | White | Unknown |
https://dph.georgia.gov/covid-19-daily-status-report
Bulloch's Seven Day Average of COVID-19 Positive cases has began to trend downward. Staying vigilant to wearing a mask, social distancing and washing your hands is important to continue this trend.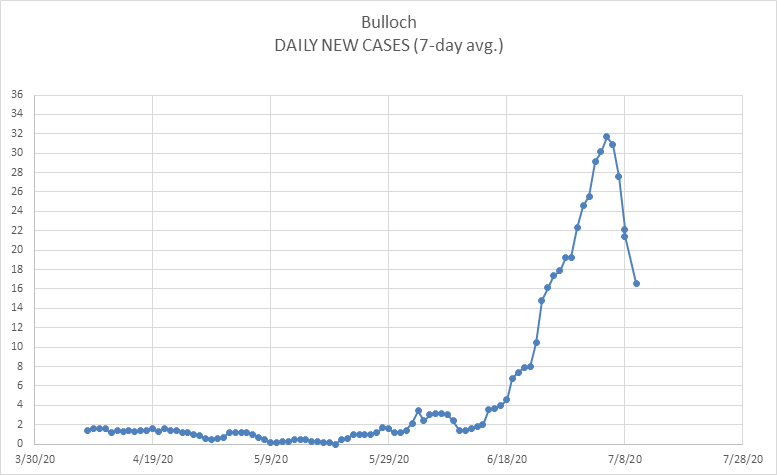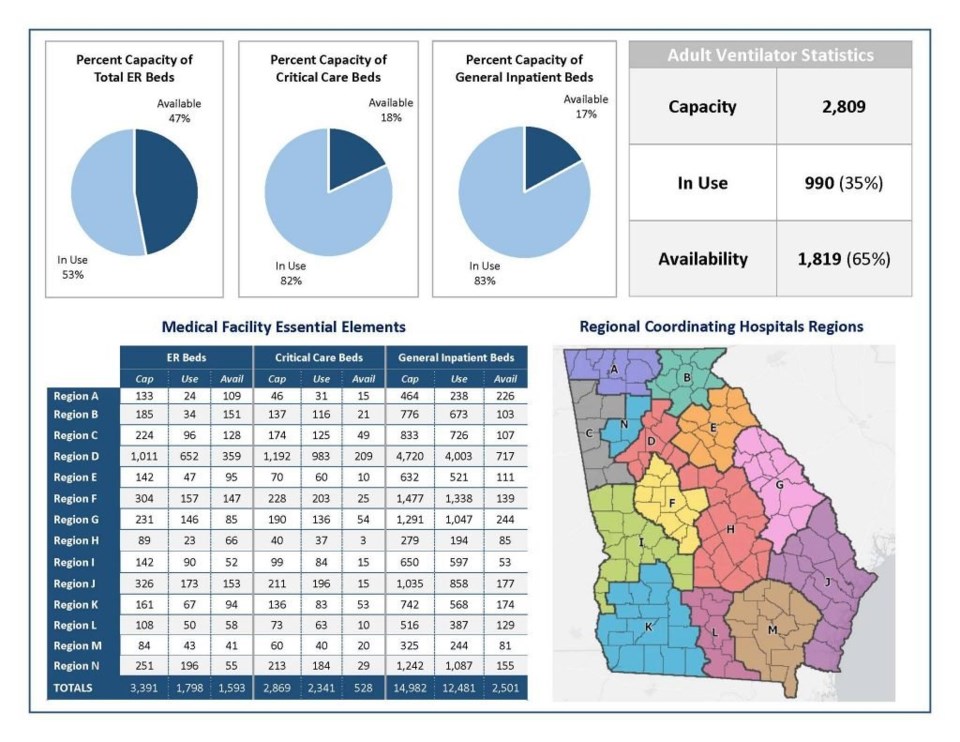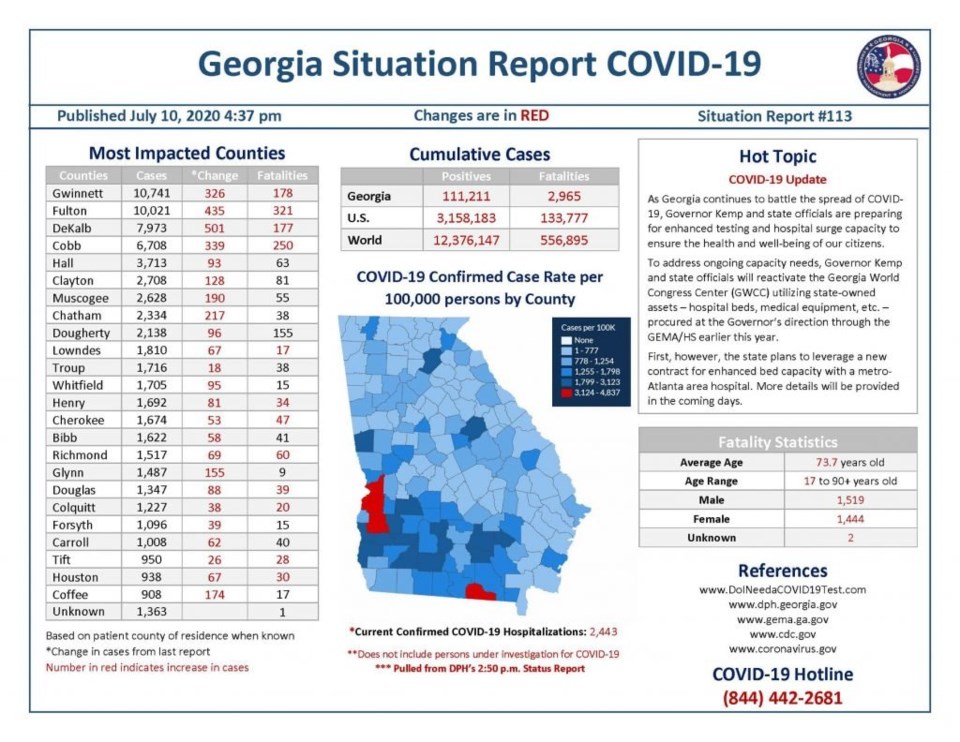 Special thanks to today's sponsor Glenn Davis and Associates Insurance Agency. They care about you, your family and your business. Call them at 912-489-3716 and let them make sure you have the best insurance plans available for these uncertain times. They are an independent, full service Statesboro insurance agency that represents some of the best companies in the industry, including Auto-Owners Insurance.