Mr. Quincy Hills has been named Grand Marshal of the 2023 Statesboro Martin Luther King Jr. Day parade. The parade will be Monday, January 16, at 2pm in downtown Statesboro.
"Bulloch NAACP is pleased to present the 2023 Martin Luther King Jr. Parade Grand Marshal. We extended this honor to Mr. Hills as a token of our appreciation for the work he's done and continues to do in his service to the students at Langston Chapel Middle School. We recognized that his service to these students goes beyond the walls of the learning environment, and it is because of this that we bestow this honor to him. We sincerely appreciate your service, Mr. Hills, as you continue to shape and grow future leaders through your continued efforts in your role at Langston Chapel Middle School."

Sophia Harris-Johnson, Bulloch NAACP
Mr. Hills has spent his career serving the youth of Bulloch and surrounding counties.
Hills graduated from Georgia Southern University in July of 2013 with a Bachelor of Science in Middle Grades Education. He would then begin his career at Langston Chapel Middle School, where he taught eighth grade English Language Arts.
During his time at LCMS, Hills served as the Real Men Read Program Coordinator. He would also be instrumental in designing the curriculum for eighth grade English Language Arts. The curriculum would be adopted across the district.
Mr. Hills, or Coach Hills as he is affectionately known to all, was the head boys basketball, soccer, and tennis coach and the assistant football coach.
Hills would continue his quest to support youth. In 2018, Hills joined the Redskins family at Bryan County Middle School as an eighth and ninth grade English Language Arts teacher.
While at Bryan County, Hills was the eighth grade team leader and served on the Superintendent's Advisory Council. He would also serve on the Rigorous Curriculum Design Team, and the Continuous Improvement Team.
In 2019, Hills was honored for his dedication to his students by being named Bryan County Middle School Teacher of the Year by his peers. He then went on to represent Bryan County Schools as the district's first African American male Teacher of the Year at the state level.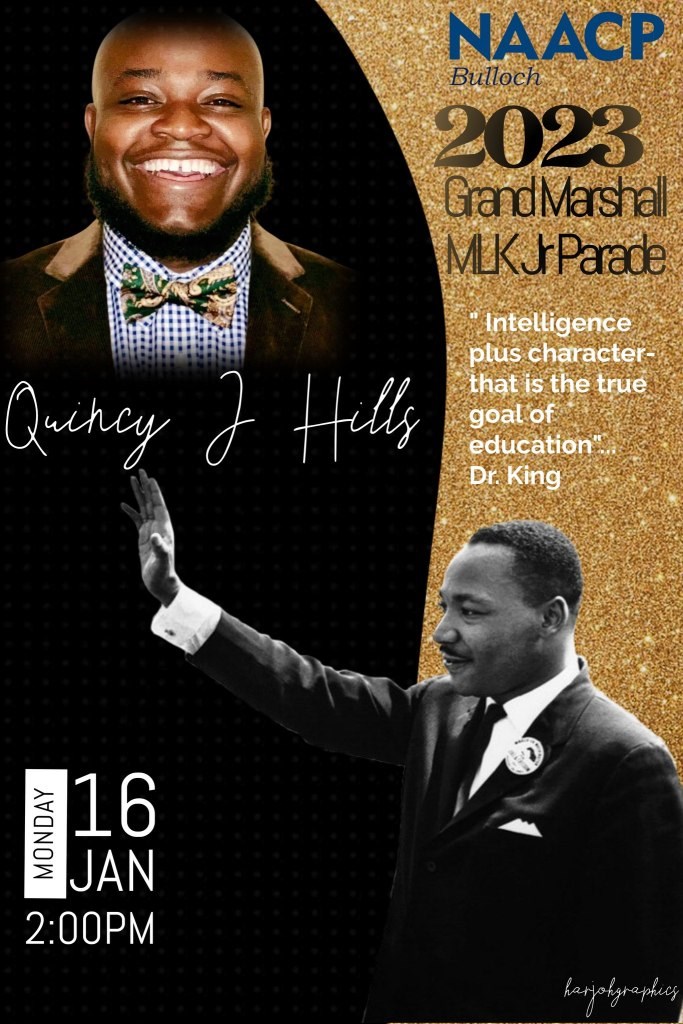 His love for sports continued as high school football offensive coordinator, head middle school boys basketball coach, and the assistant middle school football and boys track coach.
Today, you can find Coach Hills back home at Langston Chapel Middle School where he is currently a Social and Emotional Learning Specialist. He continues to change the lives of every youth he encounters by serving in multiple roles: Multi-Tiered System of Supports (MTSS) Behavior Coordinator, Positive Behavior Interventions and Supports (PBIS) team member, Co-Founder of the Team LiT & Lady LiT (Leaders in Training) Mentor Programs, and a School Improvement team member. Coach Hills is the LCMS Blue Devils head boys basketball and assistant football coach.
Coach Hills is often recognized for his efforts to promote an increased understanding of how to develop the skills and learning that all children need for success in their lives and livelihoods.
Hills continues to serve on many organizations and projects. He has received several awards for his dedication and commitment to our community:
Student Support Team Association for Georgia Educators (SSTAGE) Star Award for Promising Practices Finalist
February 2022 | Langston Chapel Middle School
College Football Playoff Foundation Extra Yard for Teachers Grant Recipient
September 2021 | Langston Chapel Middle School

Dr. Gamble-Hilton Outstanding Achievement Award
November 2020 | Langston Chapel Middle School

Bryan County Schools Teacher of the Year
December 2019 | Bryan County Middle School

Bryan County Middle School Teacher of the Year
August 2019 | Bryan County Middle School
Community church service to follow parade
A 3pm community service and celebration will follow the parade at Elm Street Church of God at 29 Elm Street in Statesboro. Rev. Daniel Foster III will be the presiding officer, accompanied by Rev. Christopher Culbreth as guest speaker and Dr. Alexander Smith Jr. as host pastor. The event will welcome Pastor Brock Taylor and the United Voices for Christ as special musical guests.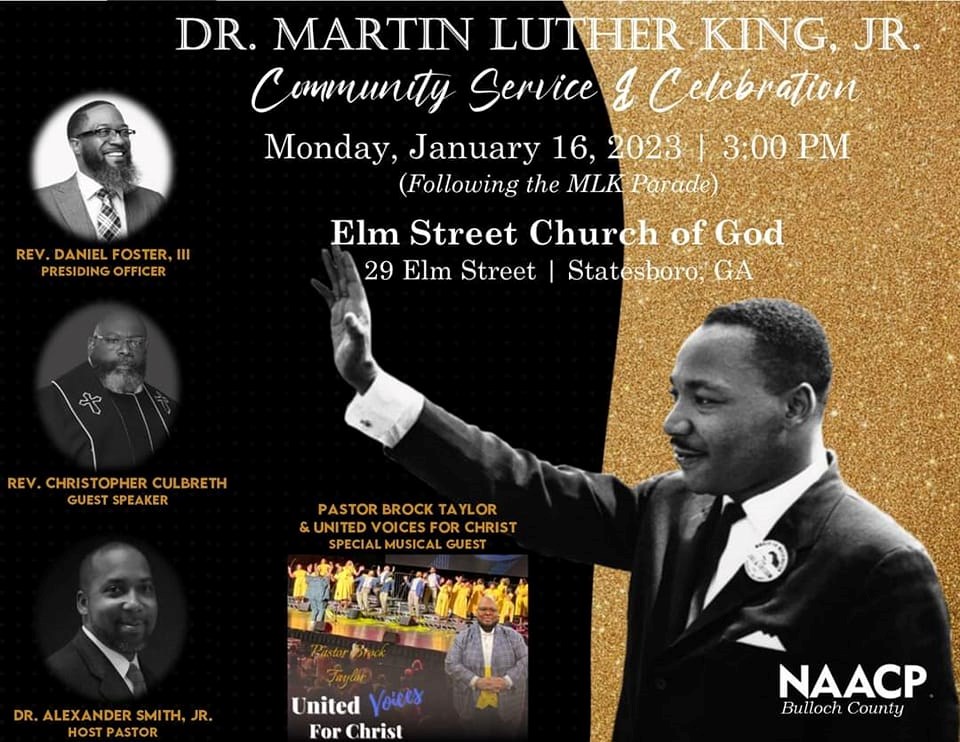 Tickets available for community prayer breakfast
Tickets are also available for Saturday's community prayer breakfast, hosted by the Bulloch NAACP Youth Council and Georgia Southern Youth & College. For more information or to purchase a ticket, contact Renata M. Newbill-Jallow at 912-259-0102.