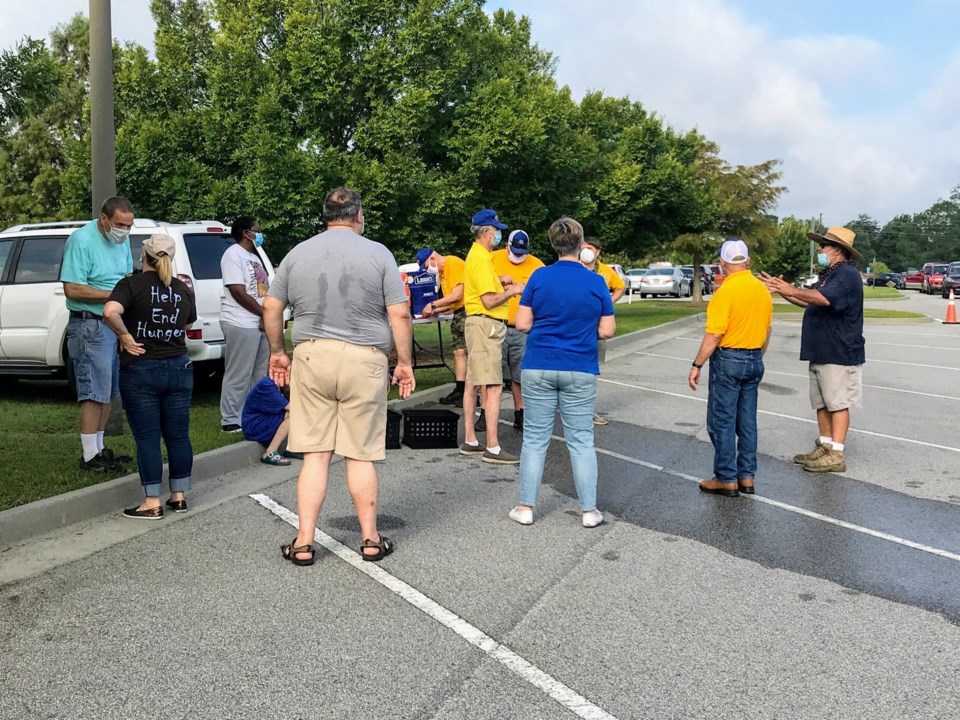 Volunteers from Bulloch County Schools, Feed the Boro and the Statesboro Kiwanis Club came together early Saturday morning to help with the Bulloch VOAD food drop.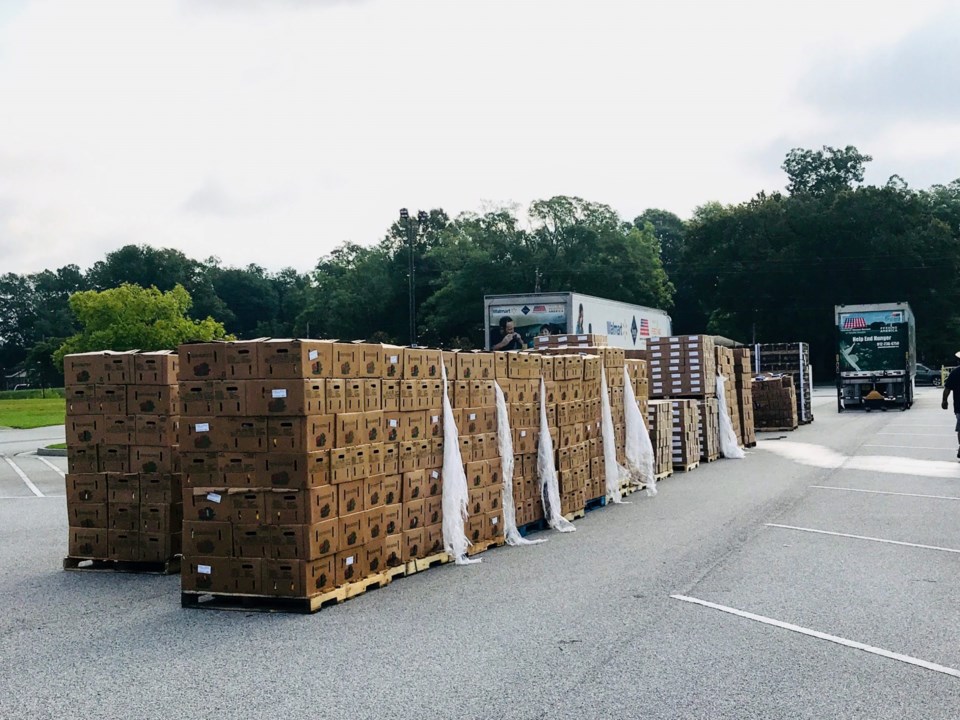 Volunteers began at 7 AM unloading over 80,000 pounds of food in the parking lot of Julia P. Bryant Elementary School. They organized six drive through stations that included fresh vegetables, cheese, breakfast sandwiches, pork, eggs, apples, and fresh milk. Each family received over 65 pounds of food. This is enough to maintain a family of four for a week.
Citizens began lining up in the school parking lot early Saturday morning to receive food. Most of the morning traffic backed up for several blocks around the school.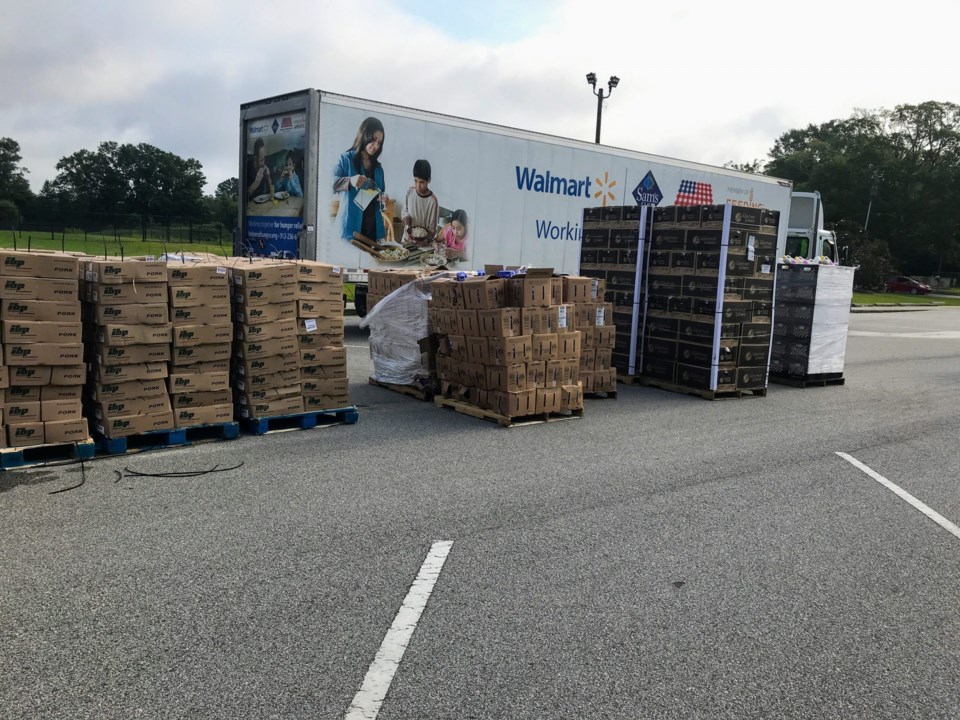 Second Harvest Food Bank a partner agency with Feeding America handled the food acquisitions, delivery and set up of the food distribution. In addition to providing volunteers to help with the food drop, the Statesboro Kiwanis was the major donor for the event, contributing $5,000 to help purchase the food.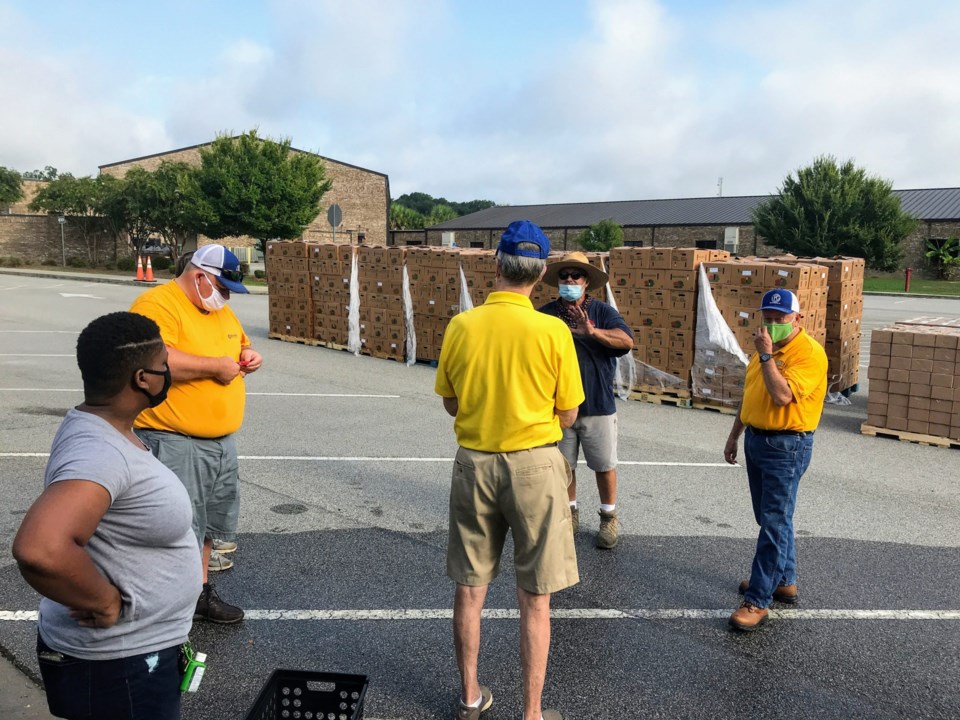 Bulloch VOAD worked with the Bulloch Board of Education to help meet the needs of families affected by the discontinuation of the Feed-A-Kid program to prepare for the reopening of schools.
Bulloch County Schools Feed-A-Kid program that was launched on March 17, in response to school closures due to COVID-19.
For 20 weeks, Bulloch Schools Nutrition, Transportation, Social Work employees and faculty volunteers prepared and delivered a total of 485,256 meals. Each weekday they responded to families at up to 78 delivery locations to place meal bags packed with breakfast and lunch in the hands of as many as 2,900 children per day.
Bulloch VOAD Website
For families who missed this opportunity here visit Bulloch County VOAD's website for an updated list of food assistance in Bulloch County. Here is the list as of today:
Food Assistance
Food Pantries