The Statesboro Fire Department is preparing to lay to rest Lieutenant Chris Applebee on Sunday, September 12 at 1 pm in a graveside service at Bulloch Memorial Gardens.
Fire Lieutenant Christopher Ronald Applebee passed away Thursday, September 9, 2021, at the age of 43.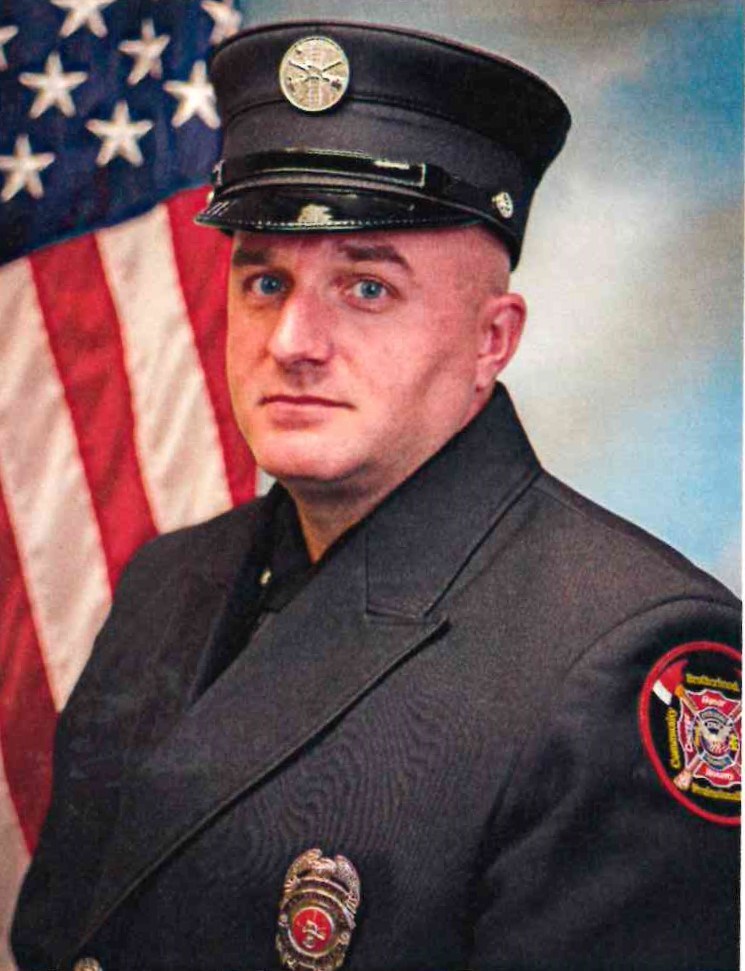 Statesboro Fire Department and all of Bulloch counties public safety agencies have been mourning the loss of Lt. Applebee along with firefighter Darrol Brazil.
This is the second loss to the Bulloch firefighter family in a week.
Last Friday they lost volunteer firefighter #9903 Darrol Brazil and this Thursday volunteer #5508 Chris Applebee.
Lt. Applebee also wore SFD badge #563 in his role as a full time firefighter with the cities department.
Full Firefighter Honors
The Statesboro Fire Department is preparing a full firefighters honors ceremony on Sunday.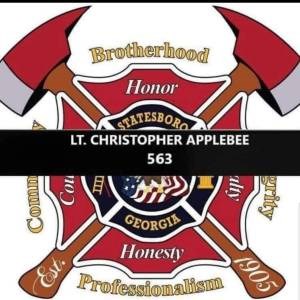 This will begin with a processional around 12:40 pm on Sunday, September 12 from Deals Funeral Directors, 22757 Hwy 80 East to Bulloch Memorial Gardens, 22002 Hwy 80 East.
Lt. Applebee's body will be carried on fire Engine number 3 which was the engine he worked. Also on Engine 3 will be his shift of firefighters that he served with daily, protecting our community.
The procession will include all public safety agencies in Bulloch and multiple agencies and organizations from other communities coming in to support one of their own.
Public Invited
The public is invited to line the sides of highway 80 East around 12:30 pm from Deals Funeral Home to Bulloch Memorial Gardens to pay respect to Lt. Applebee, his family and his extended firefighter family.
The Lt. Applebee's family has also extended an invitation to the public to attend Lt. Applebee's service beginning at 1 PM at Bulloch Memorial Gardens.
The family respectfully asks that everyone who attends wear a mask.
Fire Lieutenant Christopher Ronald Applebee Obituary
Chris is survived by his wife, Tracy Applebee, his children, Caden and Navee, his parents, Ronald and Marcie Applebee, sister and brother-in-law, Haley and Keith Opdyke, and nephew and godson, Maxwell.
Chris was born in Altus, Oklahoma on November 7, 1977 at Altus Air Force Base.
Chris graduated from Fayette County High School in Fayetteville, Georgia in 1996 and from Ogeechee Technical College in 2000 with a degree in Marketing and Management.
Chris worked in various roles at Chick-Fil-A for 18 years and was the General Manager at the Statesboro Chick-fil-A from 2002 to 2014.
Chris was passionate about serving the community and helping others and started as a volunteer firefighter with Bulloch County Bay District Station #5 where he was the station lieutenant.
He was on the Bulloch County Rescue Squad and was an instructor for the county fire department.
In 2011, Chris started as a part-time firefighter with the Statesboro Fire Department and became full-time in 2014.
In August of 2016, he was promoted to lieutenant. He also served as an arson investigator for the department and was a member of the department's honor guard.
Chris had a heart for service and taught firefighting and extrication throughout the Southeast.
When Chris wasn't at the fire department, he enjoyed working with his hands at Brian's Diesel Performance in Brooklet, GA for 7 years and eventually became the shop foreman.
Chris met the love of his life, Tracy, while a student at Ogeechee Tech. He won her over with M&Ms, his expertise in paying attention while sleeping during class, and his ability to always make Tracy laugh.
They were married in 2002. Chris and Tracy's son, Caden, was born in 2004 and their daughter, Navee, in 2007.
Chris enjoyed spending time with his family, going on vacation, hunting, cooking, and woodworking projects.
Chris loved many and was loved by many. He had a kind heart and was always ready to lend a hand. Chris will be greatly missed by the community and all those who knew him.
A graveside service is scheduled for 1:00 PM on September 12, 2021 at Bulloch Memorial Gardens and is open to the public.
The family respectfully requests that all guests wear masks.
Memorial contributions may be made via personal check to:
Statesboro Fire Department Auxiliary
24 West Grady Street
Statesboro, GA 30458
and/or
Bulloch County Public Servants
22757 US-80
Statesboro, GA 30461
Please write "In memory of Chris Applebee" in the memo line.