Mill Creek Equestrian Center is hosting its fourth annual Cowboy Christmas event on Saturday, November 26, 2022 and it promises to be a fun time for attending families. The event will be filled with 35 vendors, Santa Claus, a Christmas costume contest for horses, and more.

"It's a day of Christmas family fun on the farm," said Michelle Higdon, owner of Mill Creek. "Cowboy Christmas is our way of kind of giving back to the community and inviting the community out to see what we do. We use Cowboy Christmas to invite the community over and do some fun things."

This year, kids will be allowed to ride ponies for the first time ever.
"In the past Cowboy Christmases, people come out, and kids see the horses, and they're excited," Higdon said. "They hope to ride the horses, but our horses are either show horses or our client's horses that were not set up to give rides. They could only look at them or pet them, but our horses weren't available to ride for Cowboy Christmas. But we do have a vendor coming out [this year], so she'll have a pony for them to get on."

Pony rides will cost $5 per person. Kids who are too nervous about getting on the ponies can also have a fun time simply observing the live horse demonstrations that will be held at the event.

The Christmas Costume contest will be for the horses of Mill Creek clients. These horses will be dressed in Christmas-themed attire, competing to be the best looking at the event.

Mill Creek will work with 35 vendors this year, offering shopper the perfect Christmas gift ideas.

"We have everything from jewelry to clothing," said Higdon. "La Hacienda from Statesboro is bringing out clothes and cowboy hats, and they sell horse tack. We have woodworking, metalworking, knife sharpening, and handmade knives; there's all kinds of great gift ideas."

On top of that, Cowboy Christmas will also have plenty of food vendors and live musical performances organized by Nashville Singer Amy Taylor.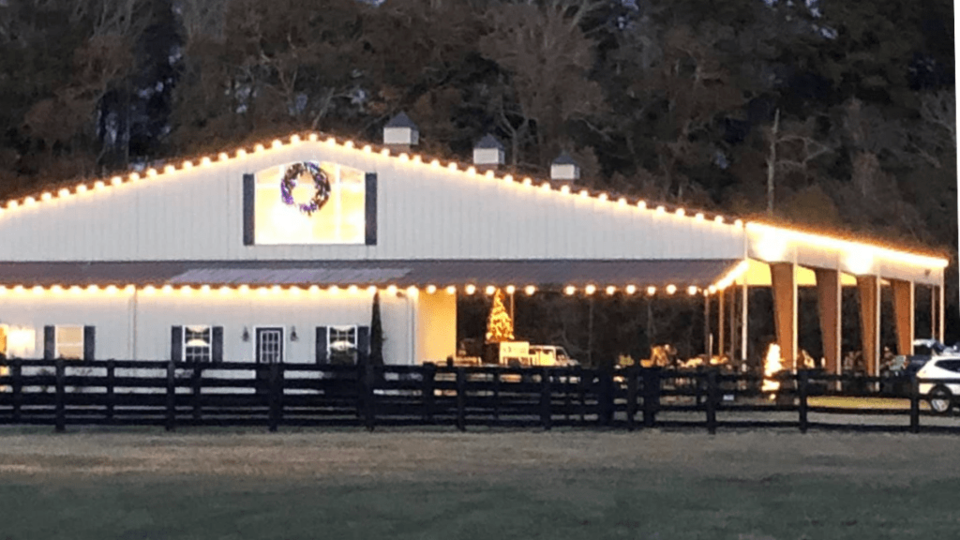 The event will be held this Saturday, November 26th, from 10am to 4pm at the Mill Creek Equestrian Center. The address is 407 Bruce Groover Rd., Statesboro GA, 30458. Entry is $5 per person for anyone over the age of 12. All proceeds from the event will be going to Bulloch County 4H.