On November 12th, the Alzheimer's Association hosted the 2022 Statesboro Walk to End Alzheimer's at Mill Creek Regional Park. The walk is an annual fundraiser in which all funds raised further the care, support, and research efforts of the Association.
This year's walk saw a total of 77 participants and 24 teams. By the end of the walk, the organization had raised $21,065, and in the weeks following, that total has climbed to $32,567.
Top fundraisers for the event included Team Rockin' Out Alzheimer's, led by Darron Burnette and Chandler Dennard, with $10,000 raised; Team Granny's Angels, led by Linda Ward, with $3,220 raised; and Team Daisy, led by Ava Mincey, with $3,164 raised.
The organization's overall goal for this year is $72,000, and the walk is just the beginning.
"Please know that people are still able to donate through the end of the year," said Alzheimer's Association Development Manager Stephen Holland. "So if anybody still wants to donate to the Association, towards the Statesboro Walk, they still have until the end of the year."
These donations can be made on the Walk to End Alzheimers website.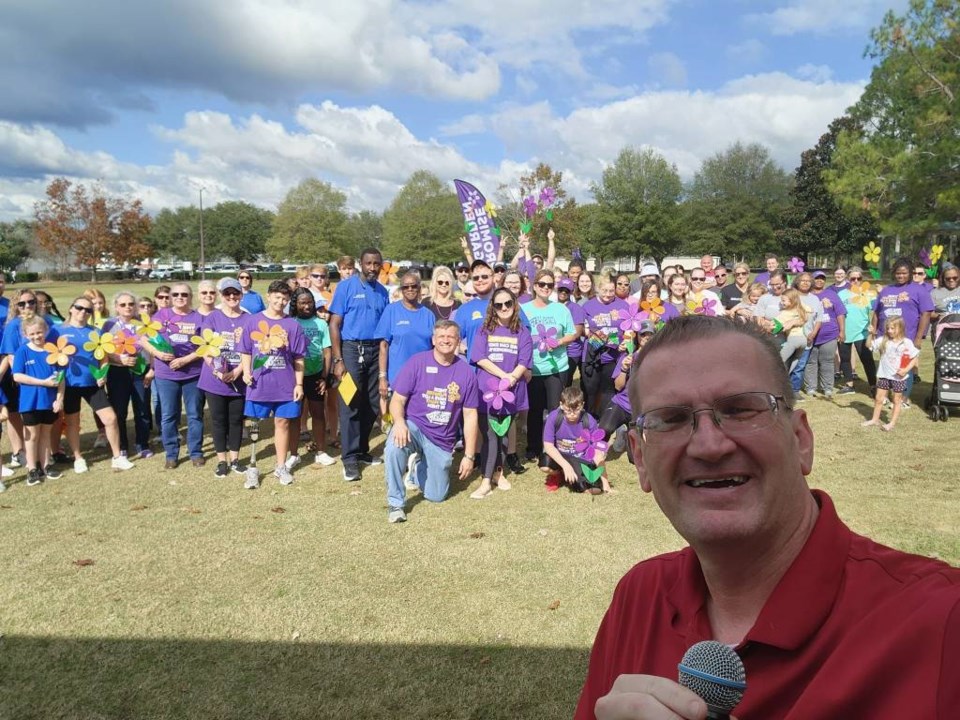 Alzheimer's advocacy, care and support, education, and research
The Alzheimer's Association follows four pillars of core values: advocacy, care and support, education, and research.
These annual fundraising efforts have gone a long way to help people suffering from this debilitating disease. Thanks to fundraisers like these, researchers have been able to develop drugs like Aducanumab, which helps fight the early stages of the disease.
"For those who have early Alzheimer's, it's a year-round treatment where intravenous drug treatment is used. They go into the brain, and they break up the amyloid plaques that are in the brain," said Holland. "Which is a hallmark sign of somebody that has Alzheimer's disease. It's something that has really been a groundbreaking effort. There is still a lot of work to do, but that is definitely something I feel, and that we believe, is a groundbreaking effort for more research to see what we can do to maybe give hope to people that have Alzheimer's disease and early onset to get their more normal cognitive functions back."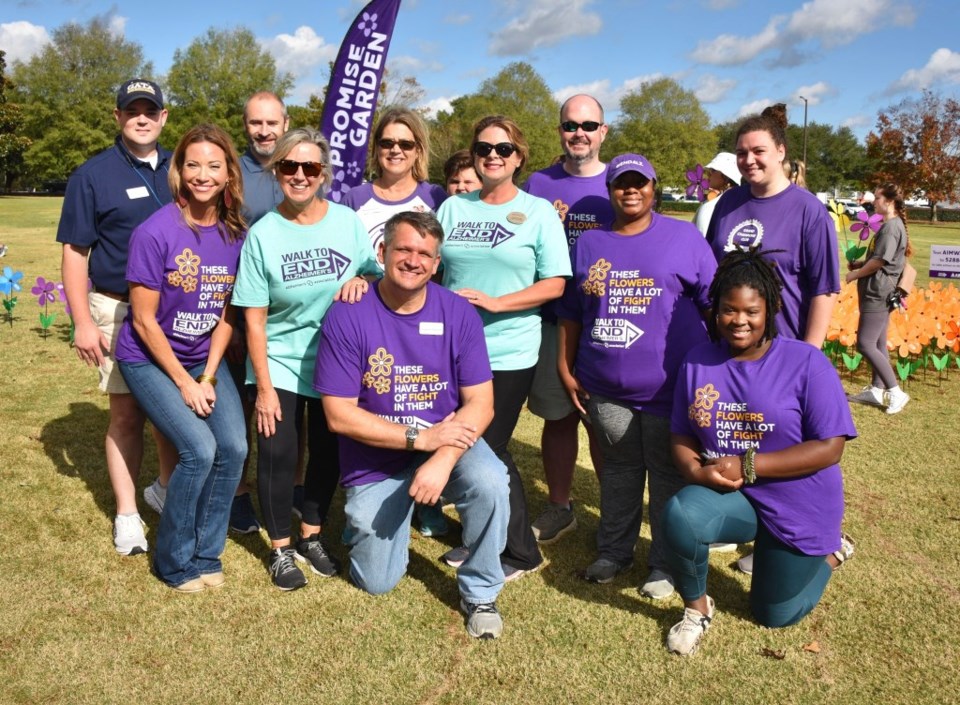 The Alzheimer's Association also has a program that helps donors know precisely where their money goes through their trial match program. This program allows people to see the research efforts being made on a case-by-case basis. Users of this program can speak with researchers directly. There is also the Alzheimer's Association Science Hub app, which keeps users updated on the latest research efforts.
Celebrate and support
On December 15th, the Alzheimer's Association is planning a celebration party at Cool Beanz Espresso Bar in downtown Statesboro. All are invited to attend. While the Association is hosting the party in hopes of potentially acquiring new members, in the end, attendants are more than welcome to just come for a good time.

The Association is also looking for committee members for next year. Members will be meeting monthly. If you are interested in playing a more significant role in the fight against Alzheimer's by becoming a member, you can contact Stephen Holland at stholland@alz.org or 470-636-2556.