Stacy Underwood, owner of Uncle Shug's restaurants, is introducing Statesboro's newest event venue, "Uncle Shug's on Main". Beginning Monday, February 11th, Uncle Shug's on Main will convert the popular restaurant to an event facility, focusing on providing event space for meetings, banquets, civic clubs, college fraternity or sorority socials and meetings, weddings, birthday bashes and more. If you have an event, meeting, banquet or civic club meeting scheduled at Uncle Shugs on Main there will be no change.
Established as R.J.'s, the restaurant has been known for decades as the best place in Statesboro to host a worry-free, event, meeting or family gathering. Since acquiring the restaurant, Underwood has adjusted the operations to try to build crowds he needs for breakfast, lunch and dinner. This has met with mix results, however the event space and catering portion of the business continues to grow.
It became evident that the largest opportunity is in making the entire facility available for events, banquets and meetings. By shifting the focus to marketing the restaurant, more for events seems like the most viable option.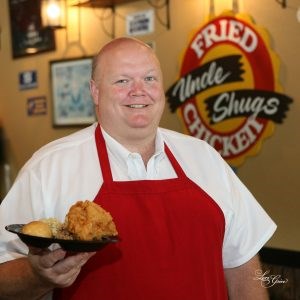 "It is a difficult decision to close the restaurant to the general public but the demand for meeting and event space is very high", said Stacy Underwood, Owner of Uncle Shug's.
"This gives clients the opportunity to rent the entire restaurant as a whole or as break out space for breakfast, lunch, dinner or all day events seven days a week", said Underwood. "We now have one of the largest seating capacities for meetings or events in Statesboro".
This change will not affect Uncle Shug's Chicken Barn at 123998 Highway 301 South and Uncle Shug's Bar B Q Place at 105 US 80 East in Brooklet or catering operations. Both restaurants will continue to be open daily for everyone to enjoy along with the best catering options in town for any size event.